Introduction
Every year on February 7th, people celebrate "Rose Day."
A day when lovers express their deepest feelings of love and affection to their significant others, romantic interests, or romantic relationships.
Rose Day is the ideal time to give your significant other a bouquet of roses and other romantic gifts if you want to share your romantic thoughts with them.
On February 7, Rose Day occurs, marking the beginning of Valentine's Week.
Because rose petals are the best way to convey love, love begins with a stunning, graceful, and exquisite rose.
Typically, individuals give their loved ones roses that are red, yellow, or pink in color.
There can be no doubt that if you want to commemorate Rose Day, you must surround yourself or your home with roses.
Valentine's Week is solely observed in India, although Rose Day is observed worldwide.
You don't always want to spend a little fortune on décor for a special day at your home.
And other times, you wish for something more distinctive and personalized to honor a loved one.
If you're planning to celebrate Rose Day, we suggest doing some DIY labor to get the decorations going. In this article, we have mentioned
5 Simple Rose Day Decoration Ideas for dinner decoration you can do at home.
5 Simple Rose Day Decoration Ideas You Can Do at Home | DIY Décor 2022
The following are the basic Rose Day decoration ideas you can do at home:
Decorate the dining table
You can also prepare a dining table for your Rose Day dinner. Gather up all the items mentioned below. Let's get started.
Requirements
Fake/ real Rose petals
Candles
Fake/ real flowers
Candles
Lights
Heart-shaped note
Step 1: Take different sizes and types of glasses.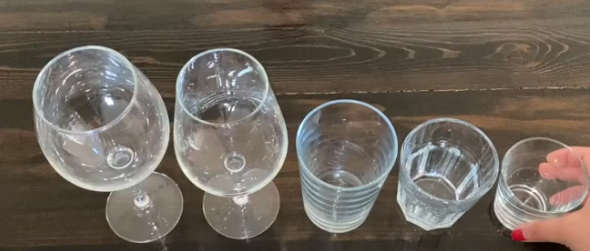 Step 2: Take fake/ real petals and fill in the glasses.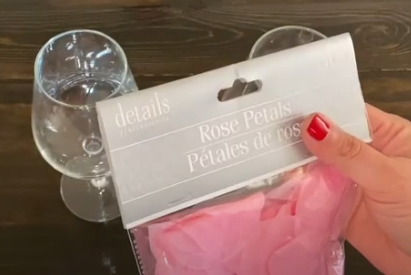 Step 3: Keep some glasses upside down. And some are in the right position.
Step 4: Place a glass flower vase. You can place real/fake flowers inside it.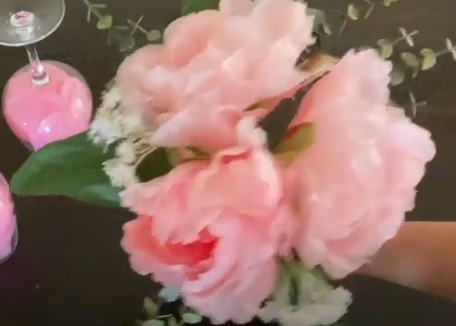 Step 5: Now, place the candles and all the things prepared in the way shown below. Spread some petals on the table.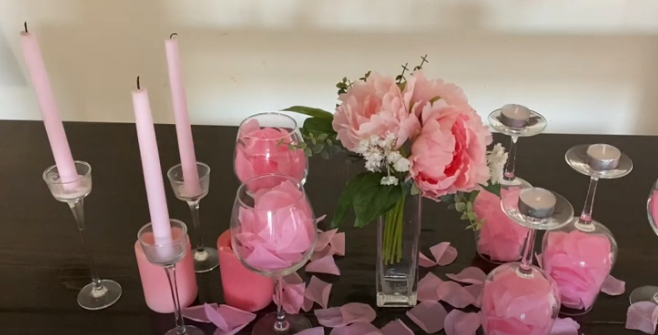 Step 6: Now, light up the candles
Step 7: Place the lights around the decoration. Your final piece should look like the image shown below.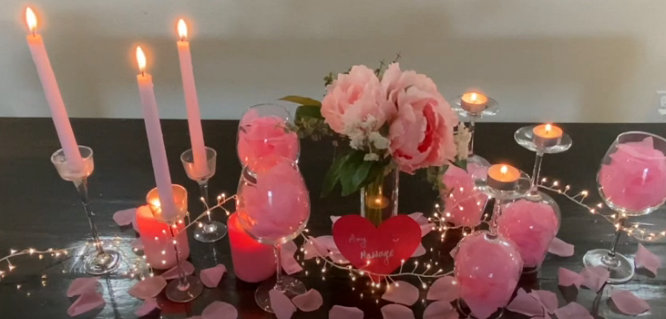 Candlelight dinner on your balcony or garden
To celebrate your rose day, a romantic dinner is the best option to make your rose day romantic. The most pleasing thing one could do is prepare a candlelight dinner. You can prepare this candlelight dinner in your garden or balcony. All you need is the material.
Requirements:
Roses/ flowers
Lights
Table (small)
Grass carpet
Cushions
Candles
Candle holder
Steps to decorate the bed with rose petals
Step 1: If you are going to prepare this dinner on your balcony, take a grass carpet but if you are doing it in the garden then you don't need one.
Step 2: Take a small wooden or glass table that fits best to your dinner place. We don't want chairs for this so make sure the table is small enough that you can have dinner on the floor.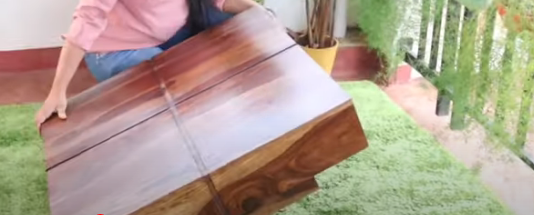 Step 3: Take a light and decorate it around the balcony. If you are doing it in a garden, you can place the lights on flower pots.
Step 4: Take a beautiful rose and a candle holder and place it on the table.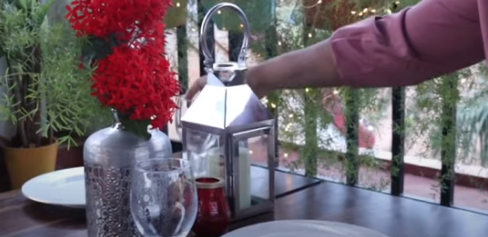 Step 5: Now, place the cushions around the table and put the plates and required stuff on the table.
Step 6: Now, light up the candles and light. In the end, your table should look like this.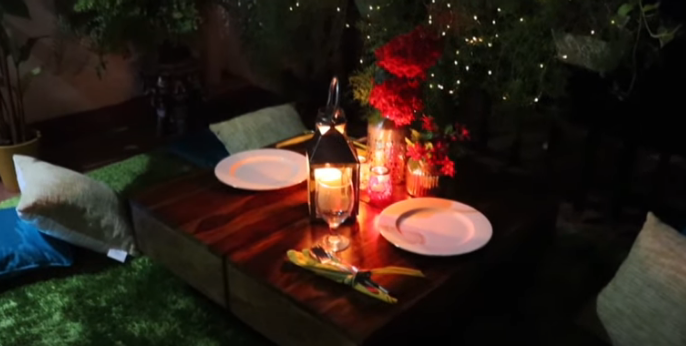 Decorate The walls and Table
To give your room a Romantic touch, you can prepare
Requirements:
Heart-shaped balloons (white and red)
Pup (to fill the balloons)
Love balloon
Candles as shown in the below images
Rose petals
Roses
Step 1: Take lots of white and red heart-shaped balloons.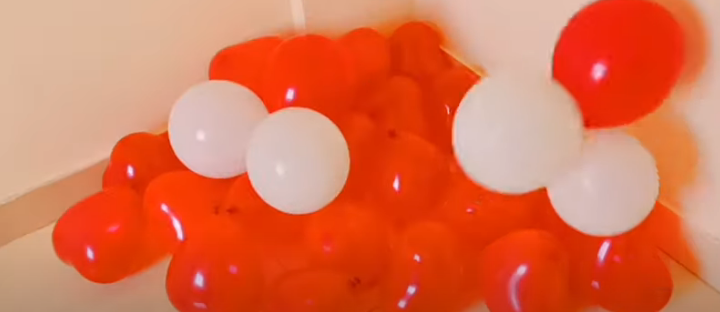 Step 2: Fill a love shaped balloon.
Step 3: Make a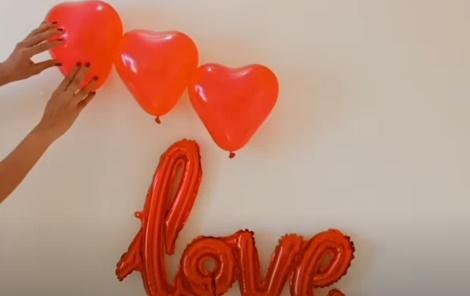 Step 4: Tie three balloons together, prepare at least 6 sets, and decorate them in a way as shown below.
Step 6: Now, decorate your side table. Make a heart from the rose petals. And place the candles around the heart and at the corners of the table. Place the roses at the side of the heart.
Step 7: Light up the candles and distribute the balloons around the table. Put the plates and the required stuff for dinner on.
Step 8: On the wall that you previously decorated, place the lights around the balloons to give it a beautiful look.
Your Rose day is ready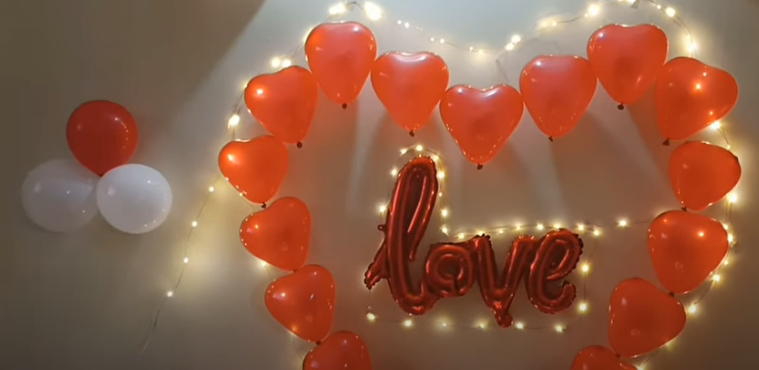 Candle bowl and Dim lights
To give a romantic touch to your room you can make a bowl filled with Roses and lights. Gather up the stuff mentioned below and get started.
Requirements:
Candles
Small glasses
Glass bowl
Fresh Roses
Coloured Beads
Steps to prepare candle bowl:
Step 1: Take a glass bowl. And fill it with different colored beads.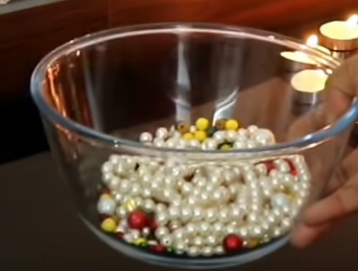 Step 2: Fill the bowl with water.
Step 3: Place 5 or 6 Roses over it.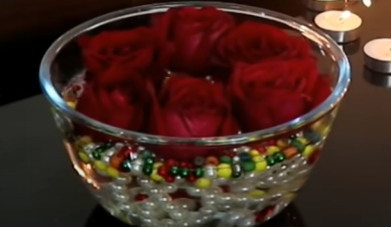 Step 4: Now place a Diya or candle at the center. And you can place small candles in the small glasses and keep them around the bowl. Dim the lights.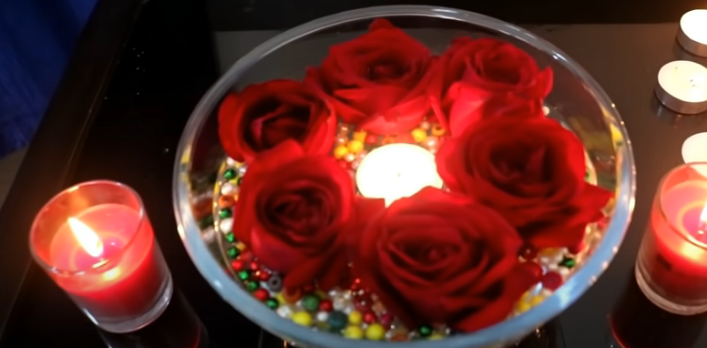 Prepare your bed for dinner
If you want to decorate a corner of your room with a simple and easy DIY. This is for you. All you need is a few items, and your DIY is ready.
Requirements:
Heart-shaped cushions
Wine glasses
Candle
Craft paper (red/pink)
Scissors
Steps to prepare a bed for dinner:
Step 1: Take the crafting paper and cut it into different sizes of hearts.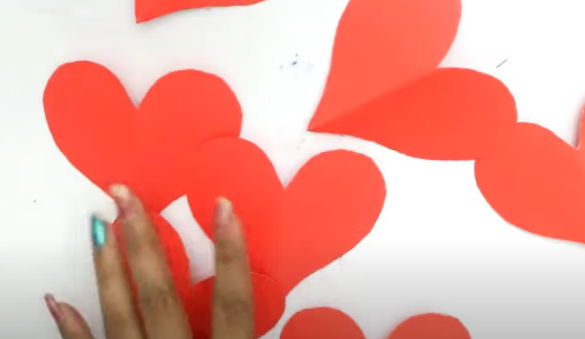 Step 2: Place or stick the hearts to the bedsheet. It's better if the bedsheet is not printed. You can also stick the stickers.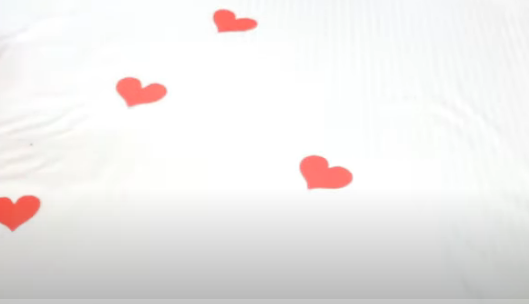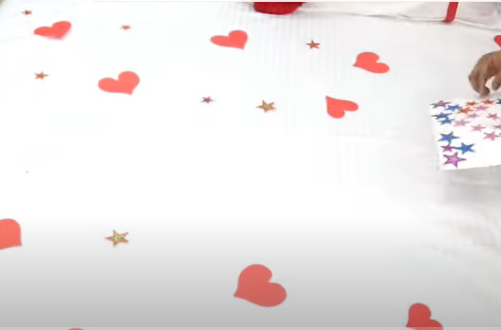 Step 3: Prepare the pillows and tie a ribbon around them as shown below. Place the heart-shaped cushion at the center of the pillows. Place the scented candles and wine glasses along with Rose at the center of the bed.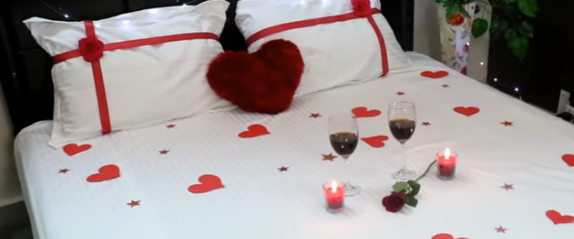 Conclusion
Are you feeling motivated?
Have you found all you require for decorating your Rose day?
While some are undoubtedly simpler to construct than others, we're confident you'll find something to fit from the above-mentioned 5 Simple Rose Day Decoration Ideas your preferences, crafting time constraints and ability level.
If you have any new ideas you would like to share with our readers, comment below and let us know.