Introduction
To add joy to your festival, all you need to do is to do something creative. You don't always want to spend a little fortune on décor for Gudi Padwa.In this article, we have mentioned simple Gudi Padwa decoration ideas you can do at home.
And other times, you wish for something more distinctive and personalized to honor a loved one.
If you're planning to decorate your house for Gudi Padwa, we suggest doing some DIY labor to get the decorations going.
5 Simple Gudi Padwa Decoration Ideas You Can Do at Home | DIY Décor 2022
Below are simple Gudi Padwa decoration DIY ideas that you can easily do at home:
Flower Decoration
Requirements:
Marigolds 8-10
Rose petals
Other decorative flowers
Leaves
Step 1: Take 8-10 marigolds and place one at a center and the rest of them around it.
Step 2: Spread rose petals around it.
Step 3: Now, spread the other flowers around it.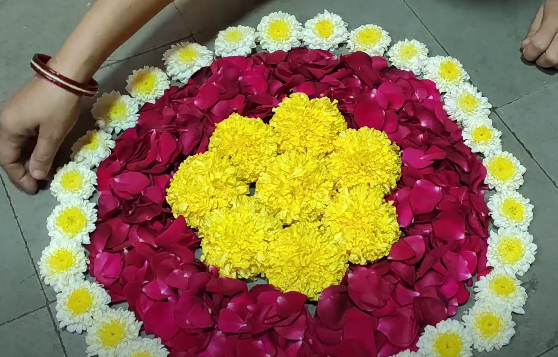 Step 5: Now spread the leaves along the flower circle you made as shown below.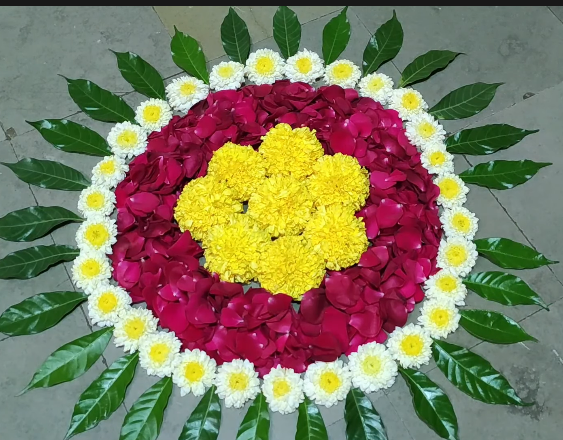 Step 6: Now take the petals of some other flowers and place them between the leaves.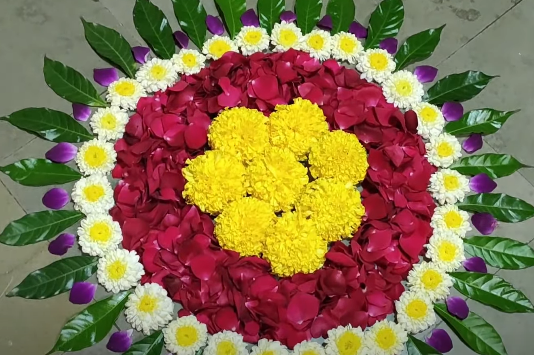 Gudi Padwa Gudi
Step 1: Take a stick or pencil and roll a paper along it.

Step 2: Now, paste the lace along it.
Step 3: Take the type of cloth as shown below. And give it some pleats.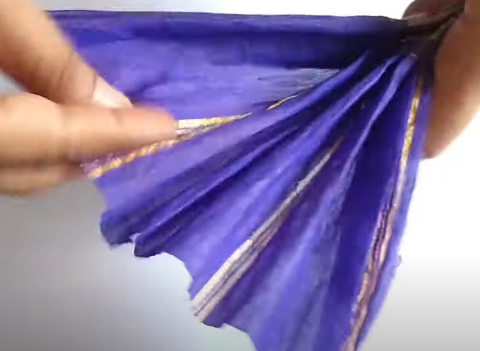 Step 4: Now tie the cloth on the stick with the help of the thread.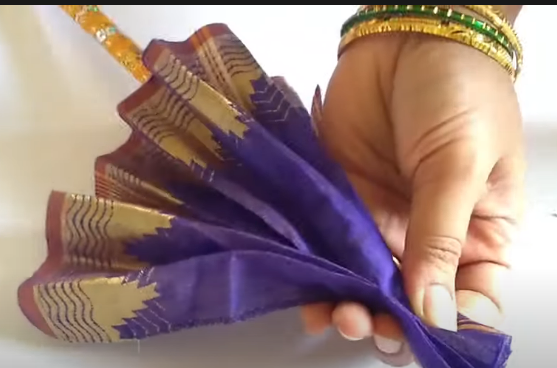 Step 5: Now take a small waste box and decorate it with laces and paper as shown below.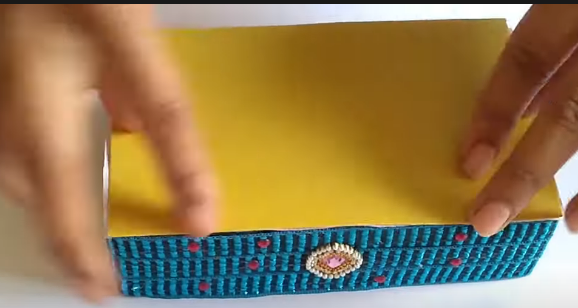 Step 6: Now, glue the stick on the box.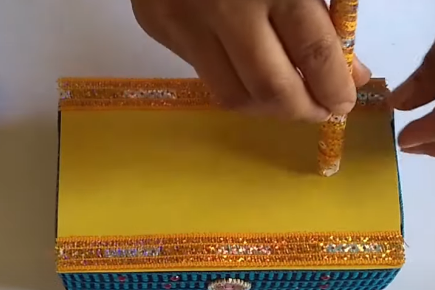 Step 7: Now, take a Kalash and make red Swastik on Kalash.
Step 8: Now, take a green paper and cut the leaves out of it.
Step 9: Now, glue the fake leaves and small garland on it.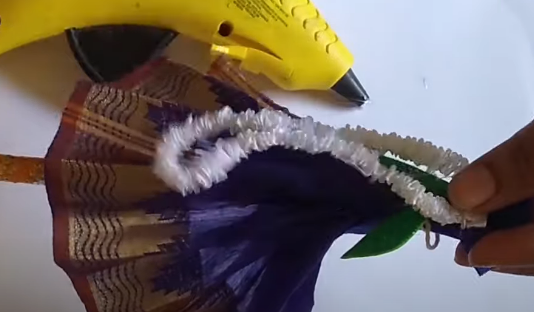 Step 10: Now, paste a small plant(tulsi).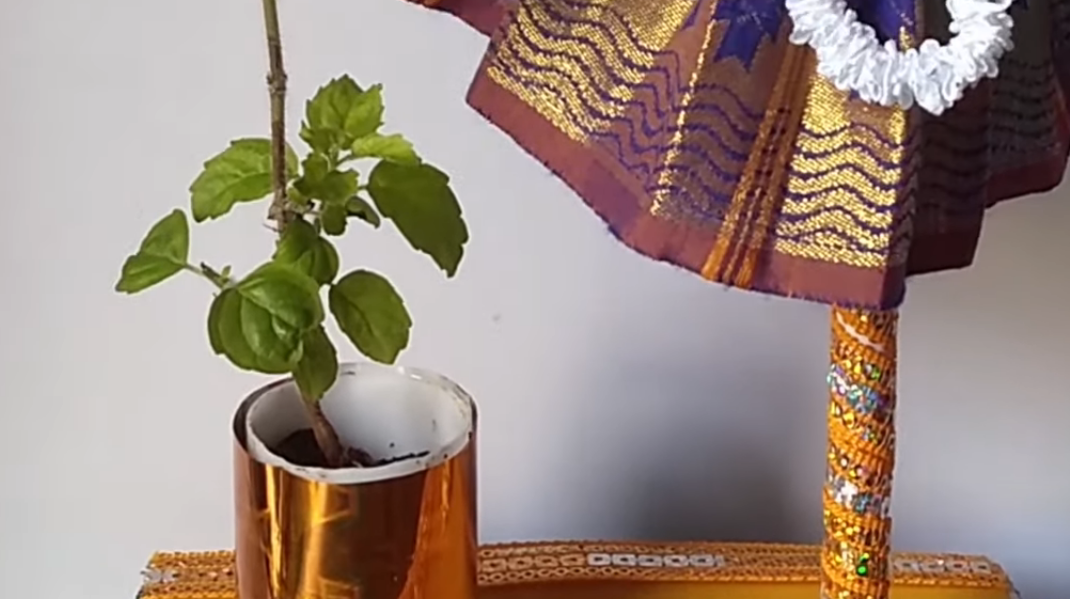 Diya Plate
Requirements:
Clay pots, plate,s and Diya
Acrylic paints
Paintbrush
Mouldit
Step 1: Take a clay plate, 3 clay pots, and mouldit which works on them.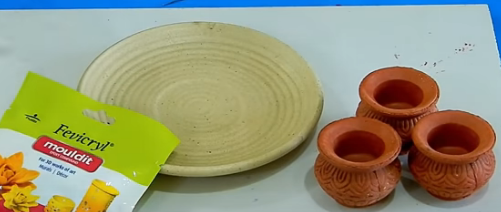 Step 2: Take clay pots and moldit and join it in a way shown below.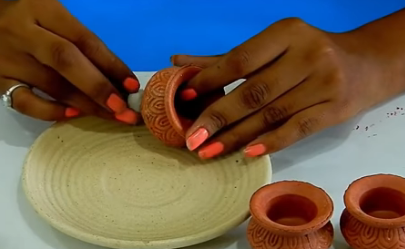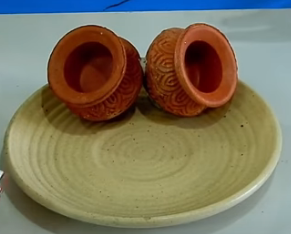 Step 3: Now, paint the plate with the color of your choice. Here we are painting it red.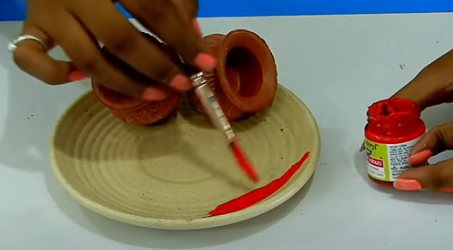 Step 4: Now, join the third pot as well.
Step 5: Now, take a diya and paint it as well.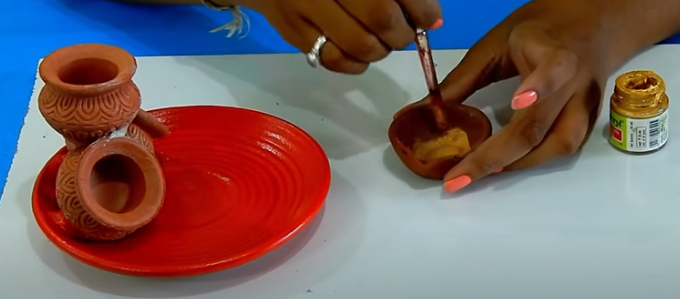 Step 6: Now, take the shiny paint and paint the pots and paint the mouldit with the same colour. Now, take the lace of beads and glue them at the neck of the pots.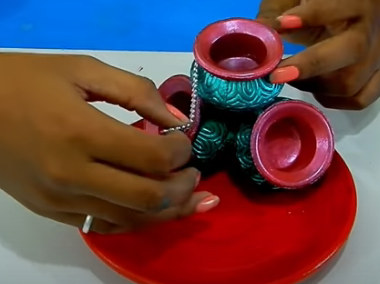 Step 7: Now, glue the plate at the corner. And paste the beads (better if white).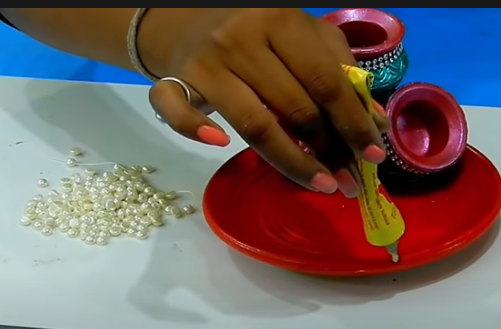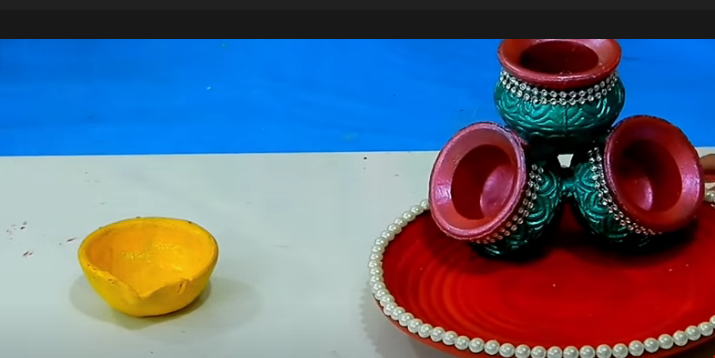 Step 8: Now, paste the beads on the Diya as well.
Step 9: Now, paste the string of beads at the top of pots. Now glue the pots from inside and paste the beads into it as they are falling out of it.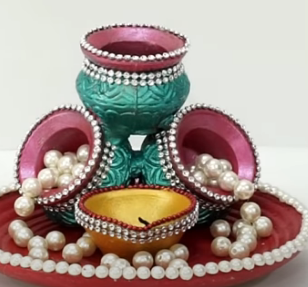 Wall hanging #1
Requirements:
Wool of different colors
Plastic canvas
Needle
Beads
Step 1: Take two different colors of wool of the length you want your wall hanging string to be and give them pleats, as shown below.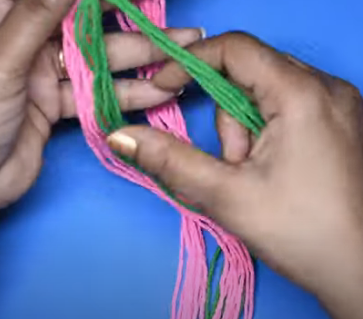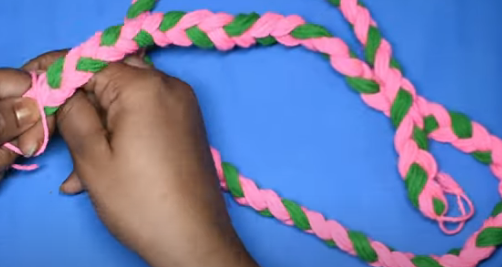 Step 2: Now, take a small cardboard or plastic board and tie the roll the wool over it 10-15 times.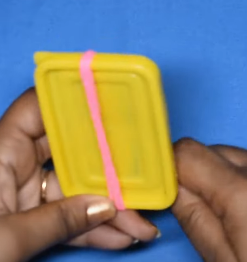 Step 3: Remove it carefully and tie it from the top.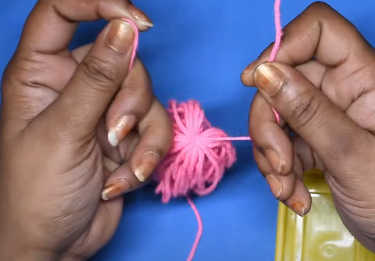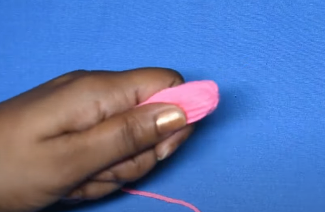 Step 4: Now tie the other color of the wool as shown below and cut the ends evenly.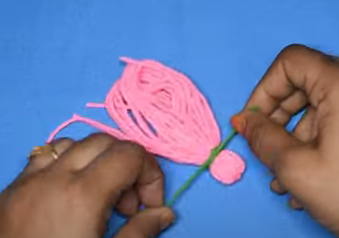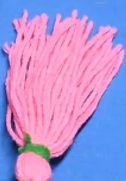 Step 5: Now, take a plastic canvas and knit the wool into in the form of a kite. Look at the pictures for your reference. And cut out the extra canvas.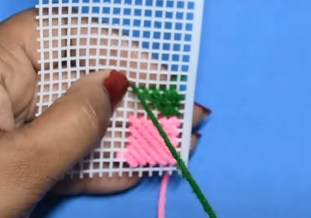 Step 6: Take woollen piece you prepared insert 2 big beads into it and tie it to the plastic canvas.
Step 7: Tie another string at the top of the canvas and insert the bead at top.

Step 8: Now, prepare as many as pieces you want. And tie it or nail it into the string you prepared at the beginning.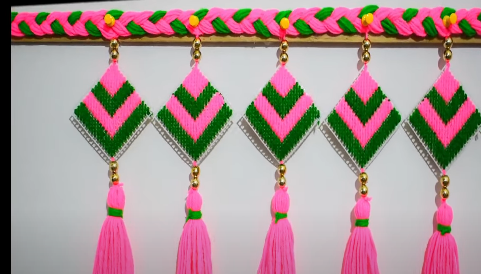 Wall pasting
You can prepare wall-pasting stars to decorate your wall. It will give a cool look to your decoration.
Requirements:
Cardboard roll (left from toilet paper)
Glitter
Glue
Soldering wire
Steps to prepare star pasting:
Step 1: Take a cardboard roll. And press it.
Step 2: Now, mark 5 spots, one inch apart from other then draw lines with the help of scale on it.
Step 3: Now, join them altogether in the form of the flower as shown below.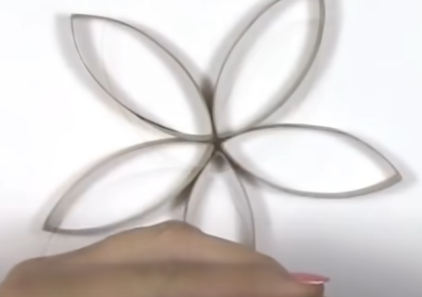 Step 4: Now, cut similar small pieces to insert between the flower petals as shown below and glue them.
Step 5: Now glue the flowers at the top and the bottom. And dab it on the glitter.
Step 6: Now, you can paste this flower on the wall.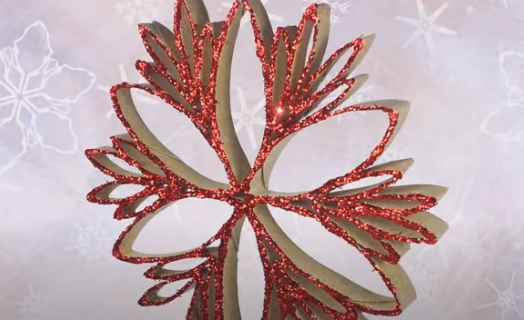 Conclusion
Hopefully, you have found whatever you were looking to make your Gudi Padwa decoration even more enlightened. Doing something creative yourself adds more joy to the decoration or the festival.
All the above-mentioned DIYs will give quite an aesthetic look to your festive decoration and will make it more fun to celebrate.
Some DIYs are undoubtedly simpler to construct than others, we're confident you'll find something to fit your preferences, crafting time constraints and ability level.
If you have any new ideas, you would like to share with our reader's Comment below and let us know.