You don't always want to spend a little fortune on décor for house gatherings. In this article, we have mentioned simple guest room decoration ideas you can do at home.
And other times, you wish for something more distinctive and personalized to honor a loved one.
If you're planning to decorate your room, we suggest doing some DIY labor to get the decorations going. 

Miniature Fairy Garden
Everyone loves to keep photo frames in the room, but what if you could give them a new touch? Here we are going to help you make a stone photo stand. It will give your room a beautiful touch.
Requirements:
Front opened bulb
Stones of different colors
Wax dolls (small)
Grass carpet
Basket
Fake grass
Steps to make a miniature garden:
Step 1: Collect the crafting stuff from the craft store.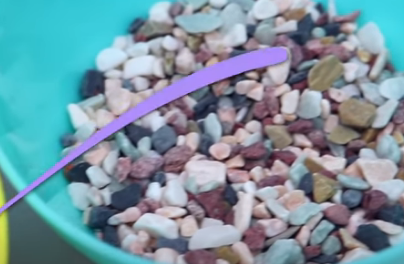 Step 2: Place a small doll, fake grass, and some flowers in the bulb.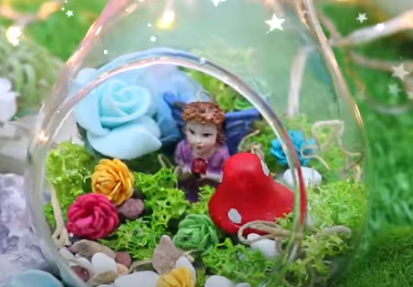 Step 3: Now take a swing like a basket of the size you want. And place a grass carpet on its floor. Now, decorate it with things like stones, flowers, fake grass, you can also place small decorative lights around it.
Step 4: Place the bulb in the basket as well. You can also take a bigger basket and make a huge miniature garden made up of smaller ones. Make sure that the size of the basket is not bigger than your shelf or the table you want to put it on.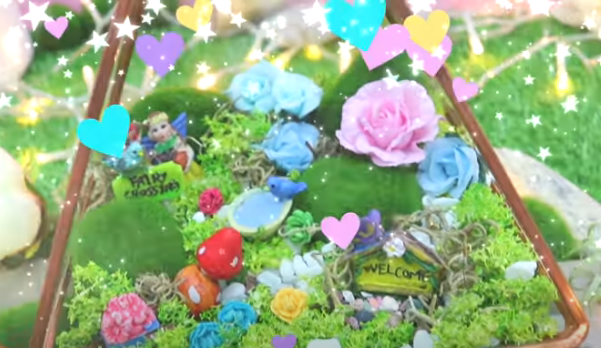 Grass pots
With the help of waste plastic bottles, you can make a grass pot to decorate your room. This is not only easy but a very beautiful DIY item to decorate your room.
Requirements:
Plastic bottles
Scissors
Colors
Fake grass or flower-grass
Steps to making grass pots:
Step1: Take a glass bottle and draw a shape that you want your pot to be of. Here we are making it in the shape of a cat.
Step 2: Colour it with your favourite colour.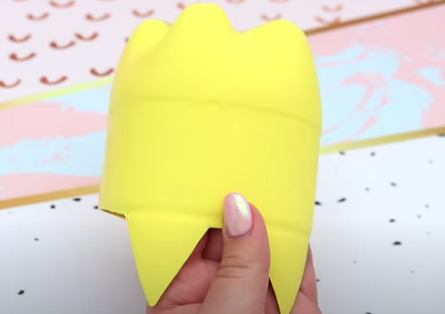 Step 3: Make eyes and nose as shown below.
Step 4: Now place the fake grass into it.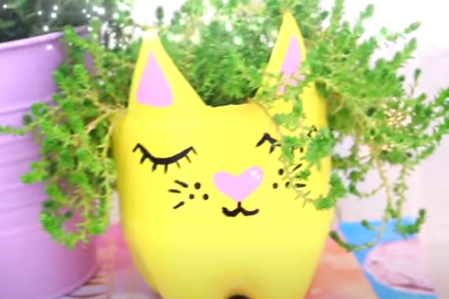 Step 5: You can also add the lights over the grasses if you want it to look more elegant. Now place it on the shelf or table in your room.
Fancy Leaves
If you want to decorate a corner of your room with a simple and easy DIY. This is for you. All you need is a few items, and your DIY is ready.
Requirements:
Huge fake leaves
Paper tape
Glass Pot
Spray paints
Step 1: Take a different design of huge fake leaves and cover it with paper tape from one side.
Step 2: Now, spray paint it with copper, silver or golden color on the other side.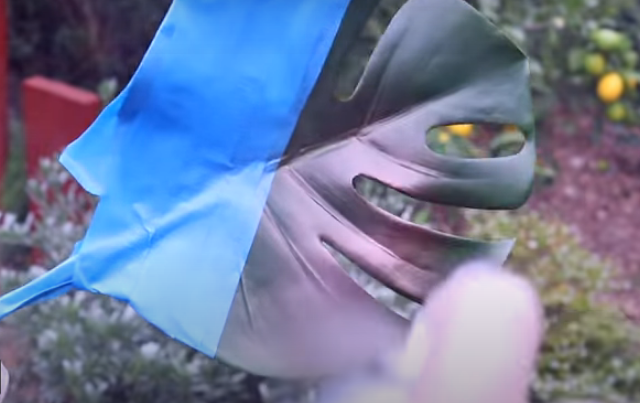 Step 3: Now remove the tape.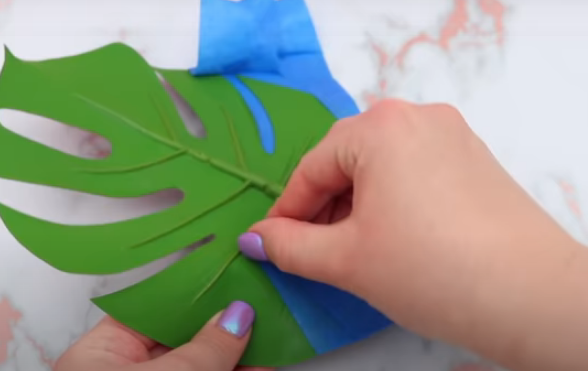 Step 4: Do it for all the leaves. You can take the same or different colors, whatever suits you.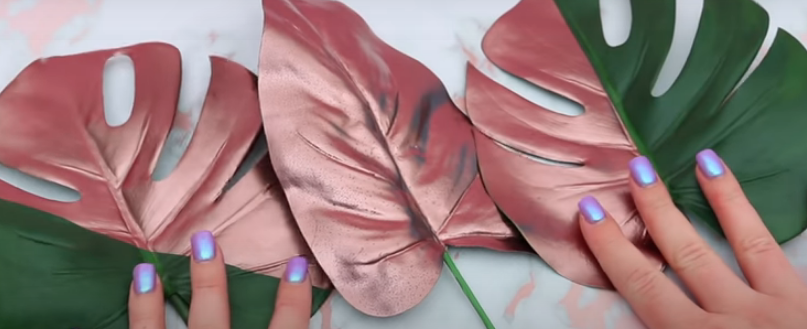 Step 5: Take a glass pot and place all the leaves into it.
Pom-Pom Sticks
If you want to decorate the corner of your room or want to decorate empty space near the sofas this is your go. It's very simple to make and you also don't need many things to prepare it.
Requirements:
Pom-pom balls
Metallic stick stand or sticks
Spray paint (silver/golden)
Steps to make pom-pom sticks
Step 1: Take a metallic stand if available or any sticks similar as shown in the picture. Spray paint it Golden or silver.
Step 2: Take the balls of different sizes and colours. And paste it at the nodes of the sticks.
Step 3: Now, place the prepared material into the pot. You can take a glass pot or can buy a handcrafted pot to place it. Now, decorate your room with this beautiful item.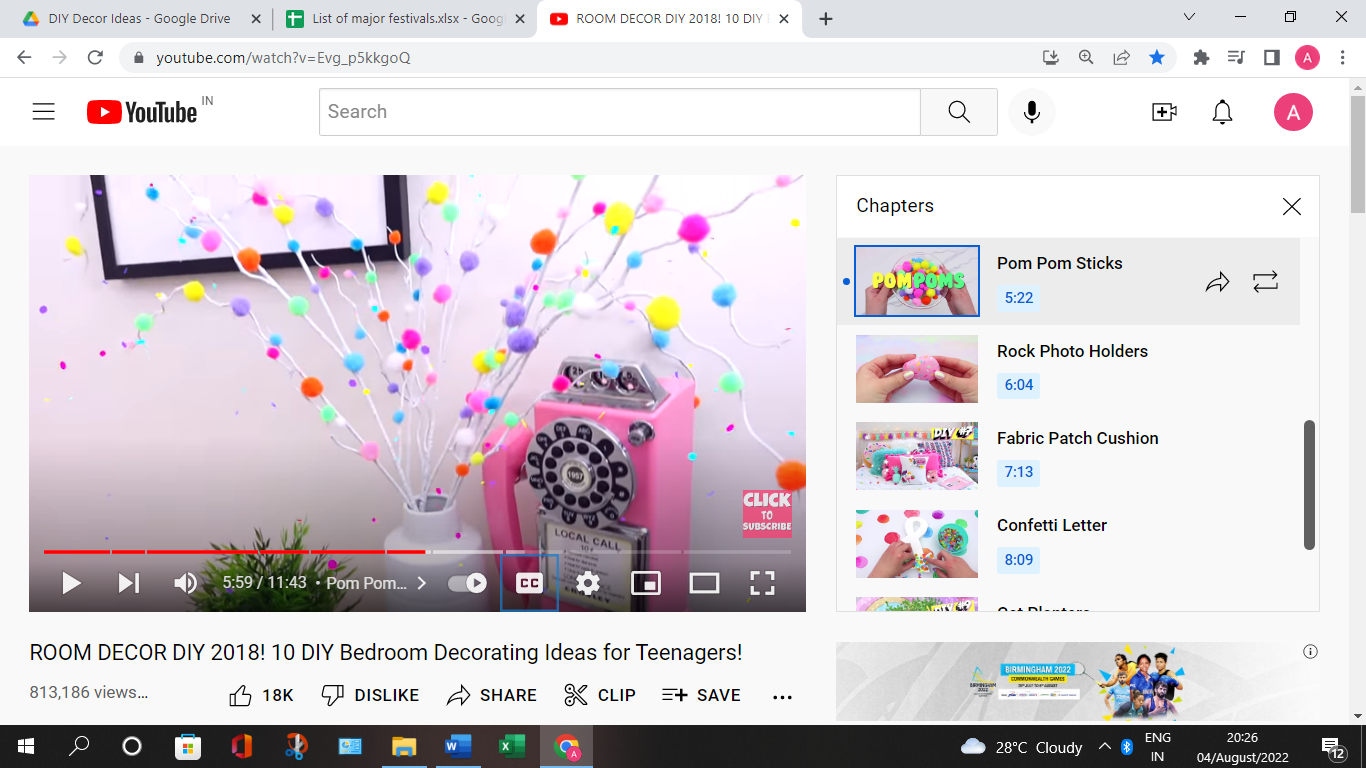 Fancy Cushions
If you want to enhance the look of your sofas or bed you can decorate the cushions as well. It is very easy to get your cushions customized according to the need of your room.
Cushion covers (of the size of your cushion)
Fabric patches
Iron
Cotton cloth
Step 1: Take the cushion cover of your choice. better, if not printed. Take the fabric patches that you like and place them on the cushion cover.
Step 2: Now, place the cotton cloth over it. Then iron it.
Step 3: Prepare as many cushions as you want to. And, get your sofa or bed decorated.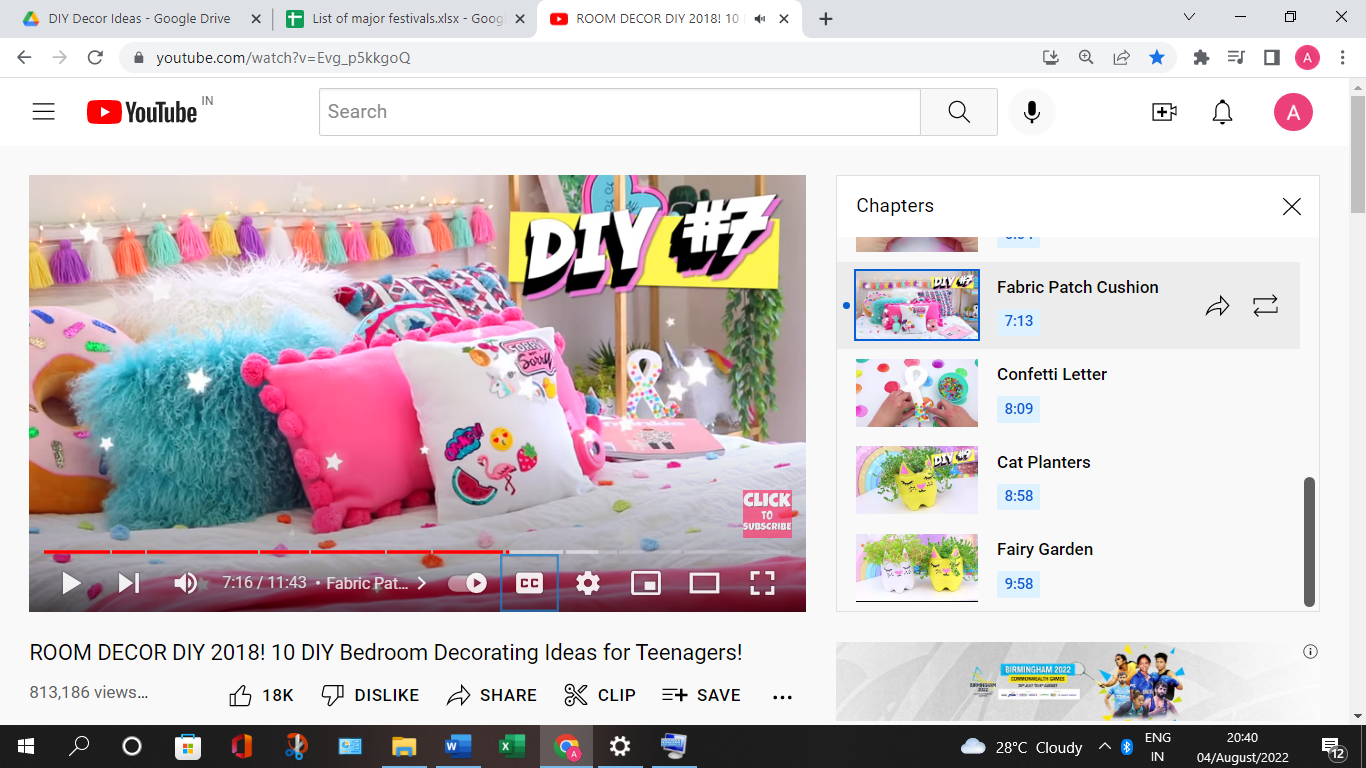 Conclusion
Are you feeling motivated?
Have you found all you require for decorating your Guest room?
While some are undoubtedly simpler to construct than others, we're confident you'll find something to fit your preferences, crafting time constraints and ability level.
If you have any new ideas you would like to share with our readers, comment below and let us know.