Introduction
If you're seeking cursive fonts in Microsoft Word, you'll find a wide range of options. You can also get some cursive fonts by downloading some third-party applications. However, if you already have a range of fonts installed, we don't advise downloading fonts from the internet. We'll go through the best cursive fonts that Word has to offer, in this article.
Best Cursive Fonts In Microsoft Word
To explore a range of cursive fonts in Microsoft Word, open your Microsoft Word, click on Calibri and either type the font's name or scroll down to look for more.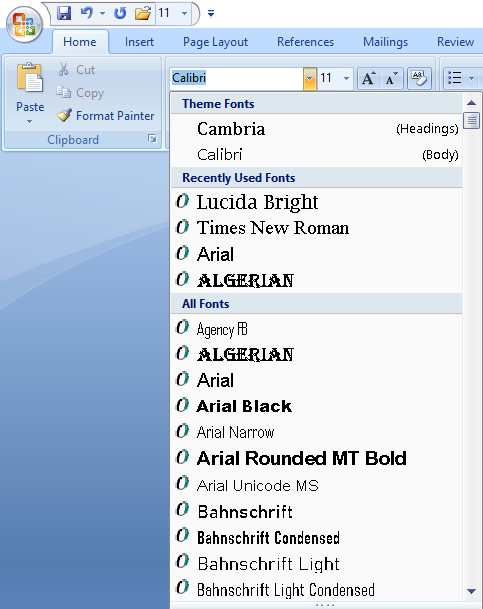 1. Search for Lucida Handwriting. Lucida Handwriting is one of the amazing cursive fonts and is quite understandable as well. Along with Lucida Handwriting you can also observe Lucida Calligraphy, which is partially cursive, and Kunstler script, which is not as understandable as Lucida Handwriting but quite stylish.
2. Now, search for Monotype Corsiva. It is also one of the most beautiful cursive fonts provided by Microsoft word. Along with monotype corsiva, you can also see Mistral, which is an amazing cursive font.
3. Now, search for Script MT bold; you can see for yourself how clear and understandable this font is. You can also see Pristina and Rage Italic cursive fonts in the box.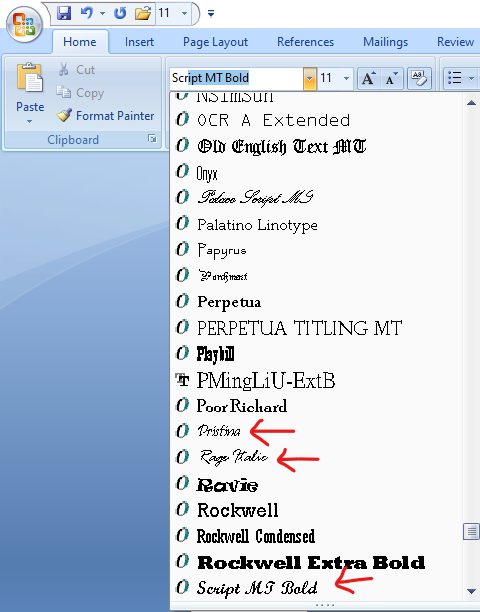 4. Other cursive fonts in our list are Vladimir script, Viner Hand ITC, and Vivaldi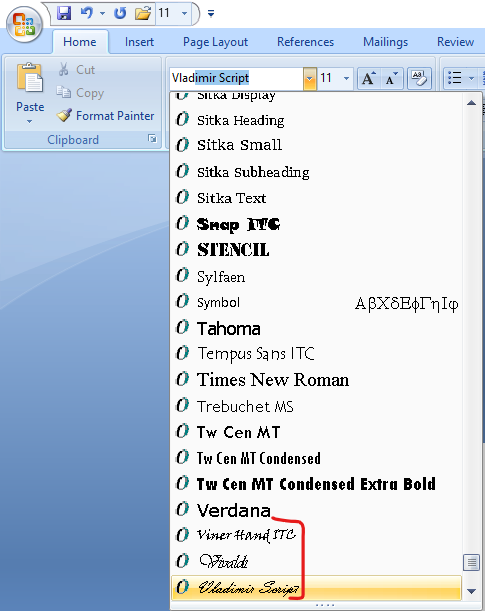 5. Last but not least on our list is Palace Script MT.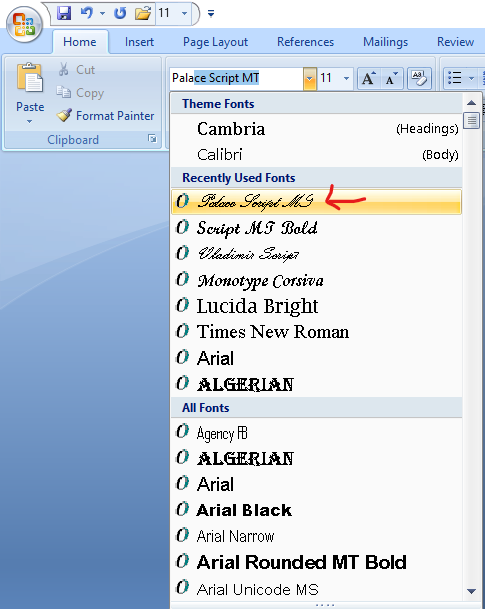 Conclusion
We have exposed you to around twelve cursive fonts in this article. Some fonts are useful to some people, whereas others are useful to others. However, some typefaces, such as Monotype Corsiva, Lucida Handwriting, and Script MT Bold, are impossible to pass up. These typefaces are timeless and simple to use, and the reason for this is that they are easily intelligible and readable. As a result, these three fonts and others are the best cursive fonts in MS Word.