Introduction
Instagram was already well-known, but when the reel function was added, it skyrocketed in popularity. Users can use reels to create interesting videos or to watch the reels that other users have created. However, every application has its own set of issues, and despite the fact that Instagram has become popular over the years; there are instances when it crashes. Many users have asked us the methods to Fix the Instagram Keeps Crashing Issue.
According to many users, Instagram has been crashing on launch for a long time. Apart from that, users have reported that the platform crashes when they try to upload a story or initiate a direct conversation.
We have a little guide that you can follow to provide some solutions to the Instagram crashing issue. If you are looking to fix Instagram keeps crashing then this article is for you.
Reasons Why Instagram Could Possibly Crash On Launch? 
Instagram can crash for many reasons, some of which are as follows:
Multiple accounts:

If you have multiple accounts logged in on your smartphone, Instagram may crash. Instagram may break if you try to access the same account from different devices.

Device Storage:

Your device's memory may have reached its limit.

Instagram Update:

When an update has a bug, you must wait until a fresh update is available. In the case of a faulty update, Instagram releases a new update within a few hours.

Software Update:

There are several instances when the problem was found not in the app but on the phone. And one of those problems that could cause Instagram to crash is not updating your phone software. The reason being most people don't update their phone software is it takes too much time and data to get updated. But it is always recommended to update the phone's operating system on time for it brings a smoother and crash-free experience. 

Problem In Instagram Server:

There are possibilities that the problem is neither in your phone nor in your app but in the Instagram server itself. At the time when the Instagram server gets down not only you but almost all the users would not be able to use Instagram.
Methods To Fix Instagram Keeps Crashing
Following are the various methods to fix Instagram keeps crashing:
Method 1: Clear Cache Data for Instagram 
Step 1: Go to system settings. Then click on Apps.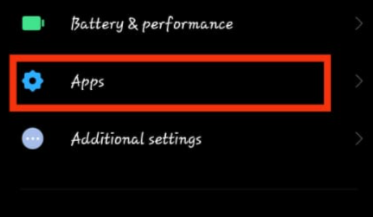 Step 2: Now, go to manage apps.
Step 3: Then, search for Instagram.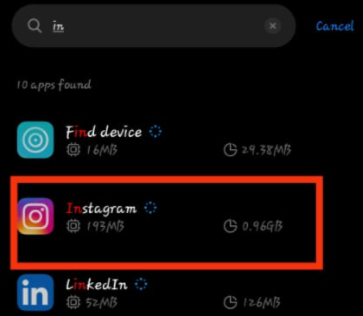 Step 4: Now, click on clear data.
Step 5: Now, tap on clear cache. If clearing the cache solves the issue then it's otherwise clear the data. Later you'll have to log in again by entering your credentials.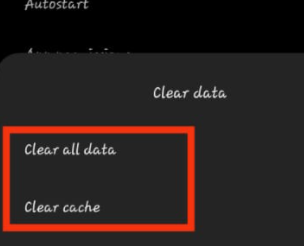 Method 2: Check for Recent Instagram Updates
Step 1: Go to the play store
Step 2:  To check if Instagram is up to date or not enter Instagram in the search bar as shown below.
Step 3: Now, see if "update" is written in front of it. If yes, then click on it and update your Instagram.
Method 3: Try to Reinstall Instagram
If the above methods don't work, you might have to uninstall your Instagram application and reinstall it from the play store or apple store. To do so, long press on the Instagram application and then click on uninstall, or alternatively, you can go to settings manage apps, then Instagram, and tap on uninstall.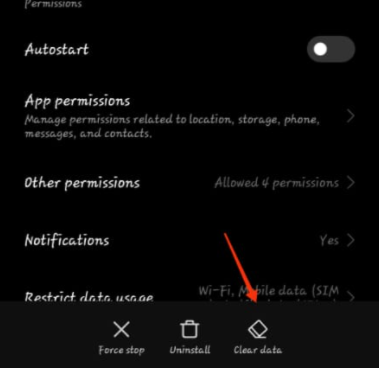 Method 4: Leave the Beta Program 
Occasionally, a user may install a beta version of the app, causing the app to crash. As a result, you can leave the Beta update by navigating to your Apple App Store or Google Play Store to resolve the Instagram crashing issue. To leave the program, go to Instagram, then scroll down to the Beta option and click on leave.
Method 5: Use the Web Version Of Instagram Or Instagram Lite
If nothing else works, you can rest assured that the crashing bug will be resolved soon. If not today, then the next day. Try using Instagram lite or Instagram web till the new update appears.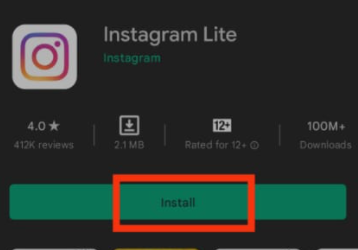 Method 6: Logout Of Your Instagram App
The easiest and most effective method of all is logging out of the Instagram account. This trick helps not only in this kind of problem but in every problem associated with Instagram. To know how you can log out of your Instagram app follow the given steps.
Step 1. Open your Instagram app.
Step 2. Tap on the profile icon located at the bottom corner of the home feed.
Step 3. Click on the menu bar present at the top right corner.
Step 4. Tap on the Settings option.
Step 5. Scroll down to log out of your account option.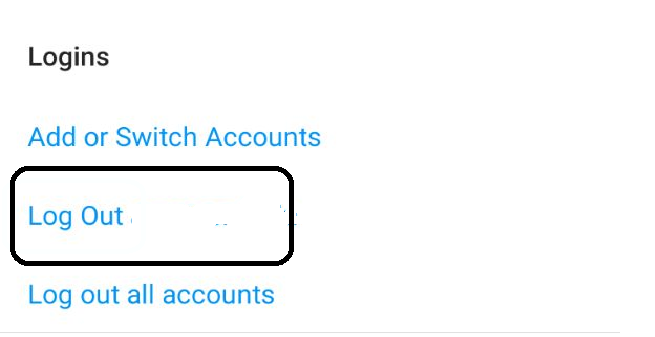 Step 6. Enter your password and click on logout.
Step 7. You successfully have logged out of your account. Now, after waiting for several minutes, open your app once again.
Step 8. Click on the login option.
Step 9. Enter your username, email address, or phone number.
Step 10. Enter your password and click on login.
Method 7: Check For Software Update
If you could not solve the problem with the above methods and tricks then try checking if you have any pending software updates on your phone. If so, then it is recommended to update your phone operating system as soon as possible.
Method 8: Check If Instagram's Servers Are Down
As we have discussed, sometimes the Instagram crashing problem emerges when Instagram servers are down. To check if Instagram servers are down or not head to Twitter or other news websites and check if there's any news regarding this. You can also check the same here. If so, you have to wait until it does not get restored.
Conclusion
In this article, we have outlined all the steps in order to Fix the Instagram Keeps Crashing Issue. If you have any other queries or suggestions, let us know in the comment area.