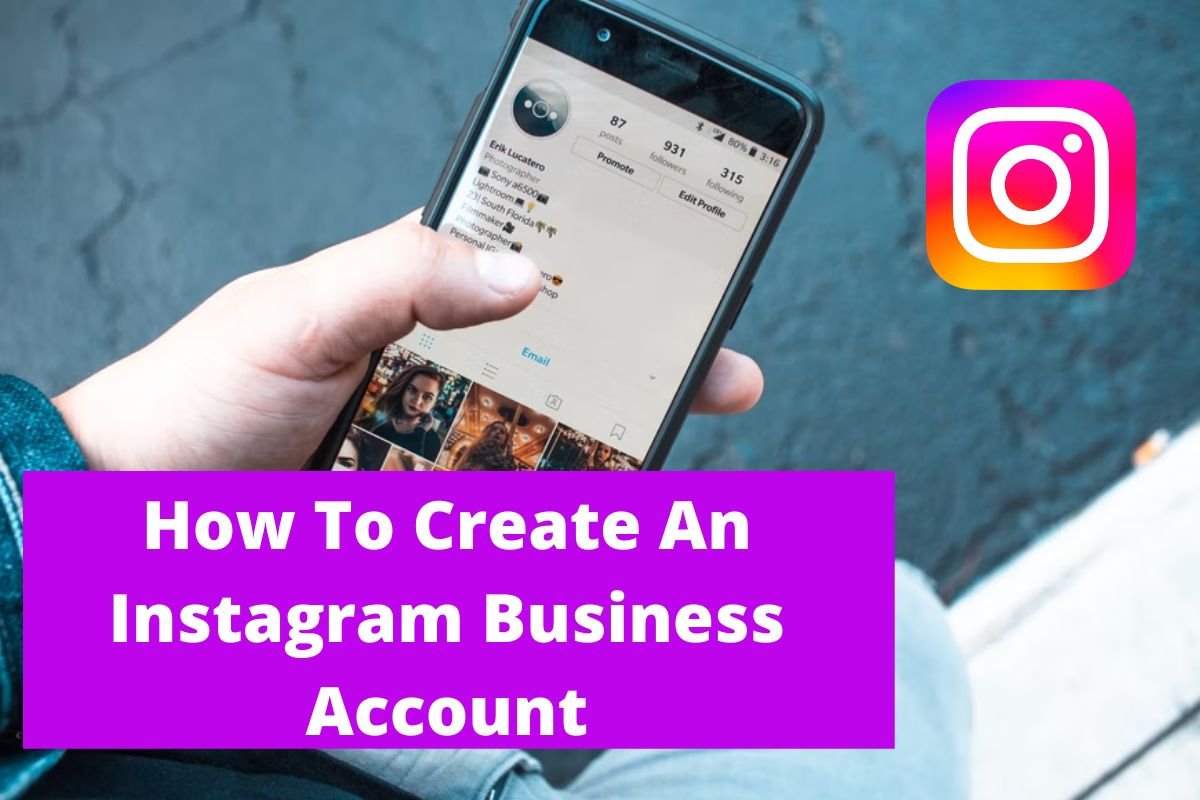 Are you wondering about how to create an Instagram business account, then you indeed are in the right place. Today we are going to tell you how to create an Instagram account.
If you own a business and want to spread it across the world, then starting a business account on Instagram would help you a lot. If you are one of those who wants to know if it is possible to create a business account when using a normal Instagram account, then the answer is yes. Let's see how to create an Instagram business account whether you have a normal account or not.
Don't have time to read? Watch our video
What is an Instagram Business Account
Instagram gives an option to create a business account to run and grow your business online. Using this, a newcomer or an established business can grow their business without spending a penny. This account provides you with a particular niche and puts you in a definite category, let's say if you are a content creator, what Instagram does here is that it provides you with a space where you can write Content Creator. This thing is above your bio and is written in gray text. This feature makes your account more cool and legitimate.
Apart from this one, there are some other features you can get on Instagram like you can run your ads obviously by spending some amount. This feature helps a business owner to reach out to a vast majority of the audience.
There's an option called insights. This helps you get insights into your growth. However, this feature is available once you reach 100 followers. Insights help you find out which region of the earth, which group of people, gender, etc. is more interested in your content. This even tells you about the performance of your content like how many people are watching, how many people it reached, how your hashtags are working, and many more.
If used properly, then with the help of these features you can grow your business in a less span. One more feature which makes the business account different from a normal account is that you can add a link to your story. Let's say if you are a creator and you want to show your audience a glimpse of the content you just have created without revealing the whole, what you can do is add a link that opens to this content in your story. Not just this, you can also add links to your website, blog, youtube videos, etc. This is the reason why a business account on Instagram is sometimes referred to as a professional account.
How To Create An Instagram Business Account
All the features sound interesting, right? But they all are useless if you don't know how to create an Instagram business account. Let us see how to create an Instagram business account from scratch.
Step 1: If you are starting from scratch then Instagram does not know if you want to create a business or a normal account. Therefore when you open the app after the download, it will ask you to sign in or log in. If you already have an account then enter your username and your password, and then click on login. If you have not signed up yet then click on it and fill up the required details like phone number/email address, username, and password.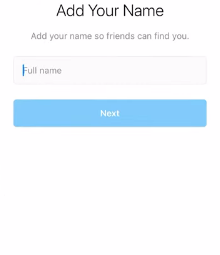 Add your business name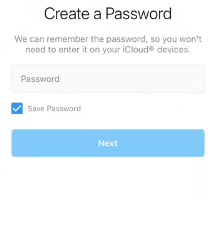 Enter your password
Step 2: After finishing login in and signing up, you will see your profile in the bottom right of the app. Click on it.
Step 3: Your profile page will open and you will see three small lines at the top right of the page. Tap on it.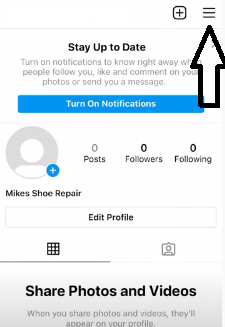 Step 4: It will present you with different options like Setting, Archive, Your Activity, QR Code, Saved, Close Friends, and Discover People. From the given options, tap on Settings.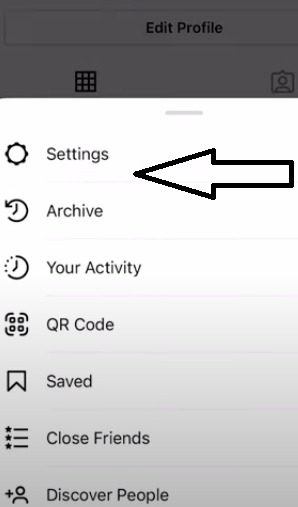 Step 5: After tapping on settings you will see a settings page. From the given options, go down to Account and tap on it.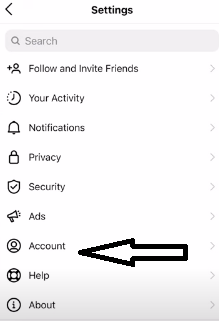 Step 6: This will open an Account page for you. Scroll down to the bottom of the page and you will get to see two options written in blue. These options are Switch to Professional Account and Add New Professional Account. The second option is for those who want to leave the normal account undisturbed.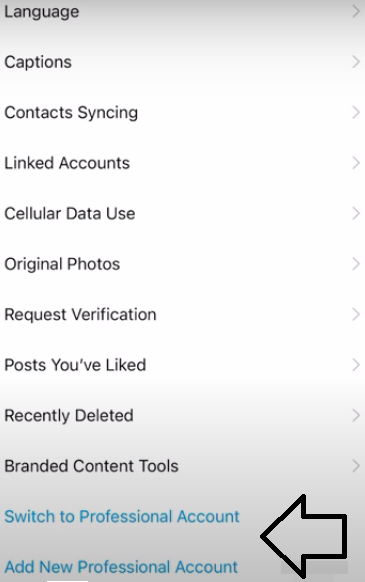 Step 7: Hither, we are discussing how you can switch to a professional account, so tap on the first option.
Step 8: After tapping on it, you will see a short intro about a professional or business account. After swapping, tap on continue.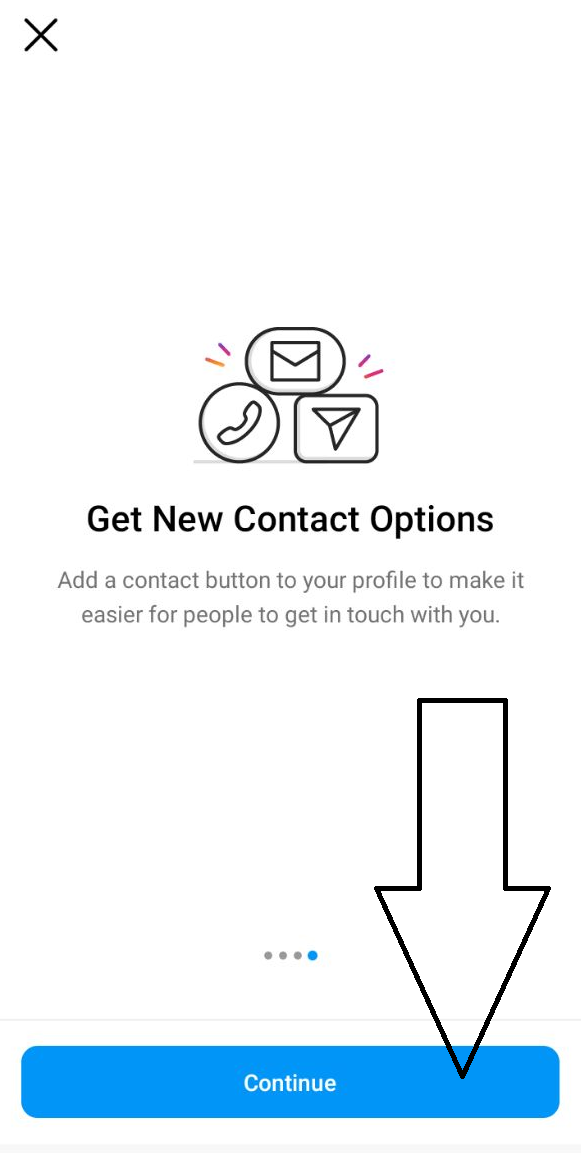 Step 9: It will open up a category page. Here, you have to find out a keyword that describes you and your business, for instance, digital creator, writer, artist, content creator, influencer, etc. There's a search box given at the top of the page, write on it whatever business name you want to search. Tap on your selected option.
Step 10: A page will open which will ask you if you are a business or a creator. Right now, we are talking about how you can create a business account, so choose business. If you are a creator, tap on the creator.
Step 11: The next page will ask you for your contact info. You can add your phone number, email address, and location. This will show up on your profile page. You can click on the Don't Use My Contact Info option if you do not want to give any of your details.
Step 12: Tap on Next. A page will open giving you some options, you can go with any of them. Otherwise, tap on the cross sign at the right top of the page.
Step 13: You have successfully created your account. You will see an option Edit Profile. Tap on it and you will end up on a page for entering your details.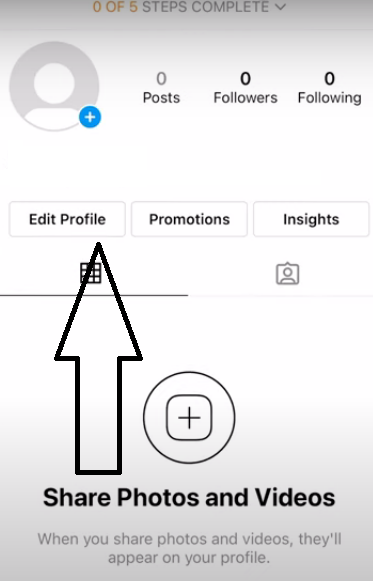 Step 14: Add your profile photo, enter your name, enter your username (this should be unique), add your website, and write your bio. Under Public Domain Information, it will ask you to do certain things.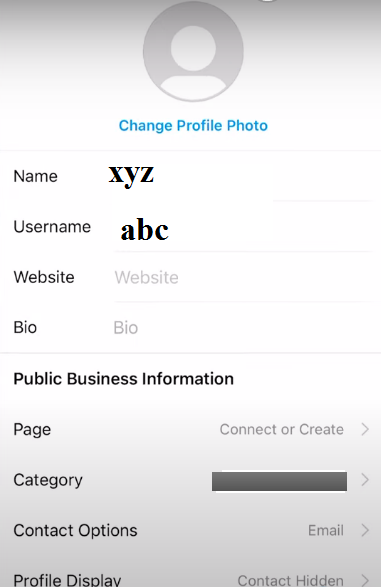 Step 15: Tap on Done. This was how to create an Instagram account
Conclusion
In this article, we have seen what is an Instagram business account and how to create an Instagram business account from scratch.