Introduction
If you want to clear your Amazon browsing history but are unable to do so, then this article is for you. We have compiled all the necessary measures to delete your Amazon browsing history in this post.
Steps To Clear Amazon Browsing History
Step 1: Search for Amazon.com or open your Amazon application (or your Amazon's regional website, e.g. for India: Amazon.in)
Step 2: Scroll down and click on Your Recently Viewed Items.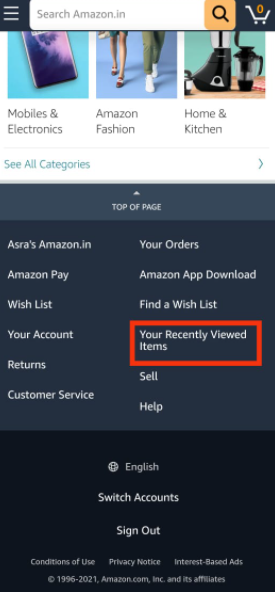 Step 3: Click On Remove All Items From View. This will clear all the items you viewed from history.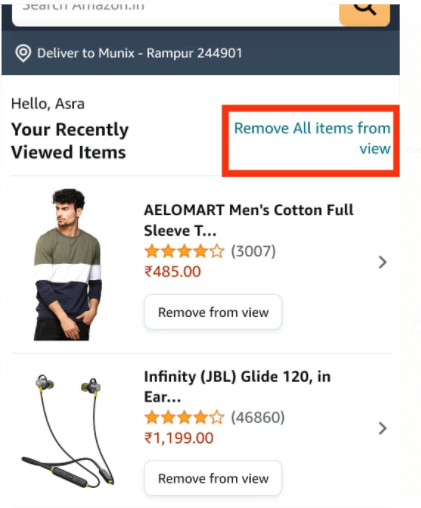 Step 4: If you are looking to turn off your Amazon history then click on turn recently viewed items OFF.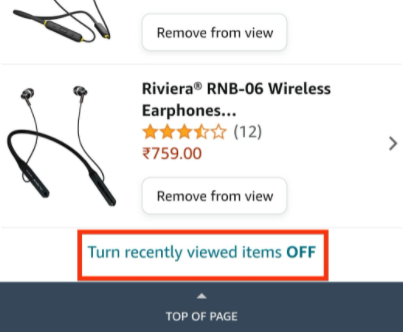 Step 5: Click on OK for confirmation.
Conclusion
As you can see, we have provided all the required measures to clear Amazon's browsing history. If you want to clear your Amazon history, you can either clear your Amazon history or you can also choose to turn off your Amazon history. If you have any other queries or suggestions, let us know in the comment area.