Introduction
If you want to deactivate your FaceBook messenger, this article will guide you with all the required steps.
Methods To Deactivate Facebook Messenger
Step 1: Open your Facebook. Tap on the dashboard.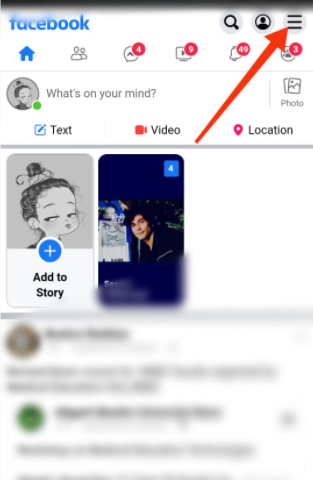 Step 2: Open settings.
Step 3: Tap on personal information.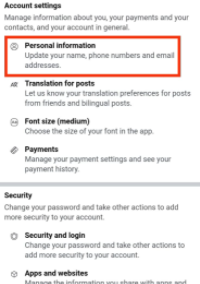 Step 4: Tap on account ownership and control.
Step 5: Tap on deactivation and deletion.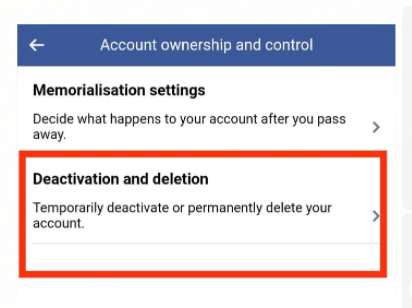 Step 6: Select deactivate the account and continue to account deactivation.
Step 7: Select a reason for deactivating your account. You can also type in your reason for deactivating your account if none of the provided options suits you.
Step 8: Now, you will be given a choice you can either log out of your account or, if you are sure, deactivate it by selecting the duration for how long you want to deactivate your account.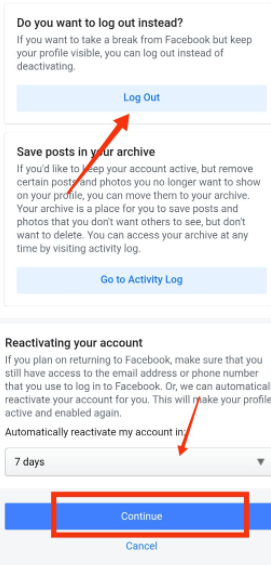 Step 9: Now, if you are willing to receive the notification, you can choose the option below; otherwise, leave it like that and confirm deactivation by tapping on deactivate my account.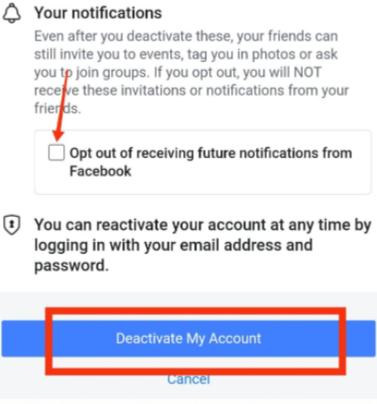 Step 10: Now, open your messenger.
Step 12: Tap on continue.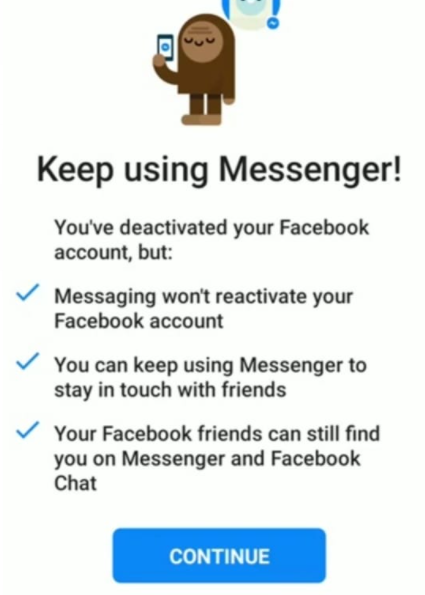 Step 13: Tap on deactivate messenger.
Step 14: After that, enter your password and confirm your deactivation.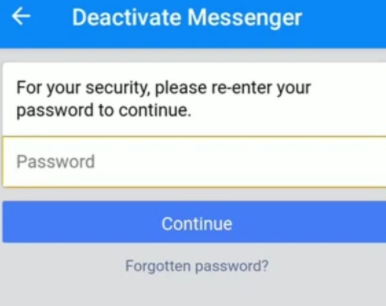 Step 15: Now, if you want to deactivate messenger from the messenger app, then open the messenger tap on the dashboard. Open legal and policies.
Step 16: Tap on deactivate messenger.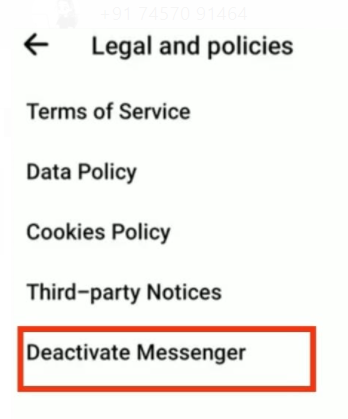 Step 17: Tap on deactivating and enter your password.
Conclusion
Those mentioned above are all the steps required to deactivate your messenger. However, let us inform you that you can use Messenger even after deactivating your Facebook account, but you can't use Facebook after deactivating your Messenger. Every time you want to send a message, your play store will open up and ask you to download Messenger.