Introduction
The Amazon Fire TV Stick is a device that runs on the Android operating system. It's an HDMI-based stick that you may plug into your TV's HDMI port. So, how does this Fire TV Stick work its magic? This allows you to turn your regular television into a smart TV. On the gadget, you may also play games and run Android apps. It allows you to stream material from a range of streaming services, such as Amazon Prime, Netflix, and others, over the internet.
Do you intend to purchase an Amazon Fire TV Stick? Do you intend to purchase the Amazon Fire TV Stick? Before you plan to buy an Amazon Fire TV Stick, there are a few things to know before you buy Amazon fire TV stick.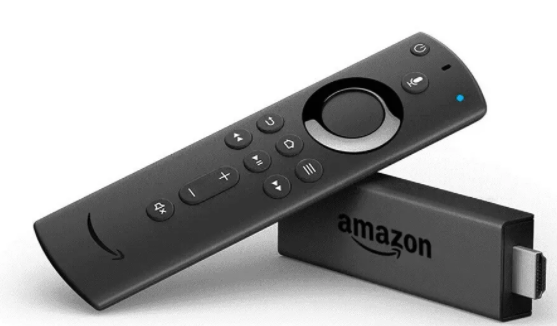 Things To Know Before You Buy Amazon Fire TV Stick
An HDMI port should be available on your television.
Yes. A High Definition Multimedia Interface port is used to connect this electrical gadget. Only if your television has an HDMI connector can you attach the Amazon Fire TV Stick to it. Otherwise, you won't be able to use an Amazon Fire TV Stick. So, before you go out and get an Amazon Fire TV Stick, be sure your TV has an HDMI connector and that it supports HDMI.
You need to have a strong Wi-Fi connection.
The Amazon Fire TV Stick requires Wi-Fi access to stream video from the internet. An Ethernet port is missing from this Fire TV Stick. For the TV Stick to work effectively, you'll need a good Wi-Fi connection. As a result, mobile hotspots appear to be of limited utility in this situation. As a result, a high-speed Wi-Fi connection is required.
A minimum of 3-4 Mbps is required for SD video streaming, while a minimum of 5 Mbps is required for HD video streaming over the internet (megabytes per second).
Not every movie is available for free.
With the Fire TV Stick, you can watch the most recent movies and TV series. However, not all films and television shows are available for free. You may have to pay for some of them. If you have Amazon Prime, you can access content that is only available to Prime members. The Amazon Prime banner appears on the banners of movies that are available to stream on the internet through Amazon Prime. If a movie's banner does not include such a banner ("Amazon Prime"), it signifies that it is not accessible for free streaming on Prime and that you must pay to see it.
Voice Search Support
Depending on whatever model of Fire TV Stick you have, you may or may not be able to use the voice search feature. Some Fire TV Sticks enable voice search depending on the model, while others do not.
Membership Is Required For Some Subscriptions
Many video streaming apps, such as Netflix, are included with Amazon's Fire TV Stick. However, on such streaming platforms, you must have a membership account. If you don't already have a Netflix account, you'll need to sign up for one and pay the membership fees before you can watch Netflix material.
You Can't Watch Or Listen To The Movies Or Music You Bought On iTunes
iTunes is a popular service for buying or renting music albums and singles. If you've bought something on iTunes, you can watch it on your iPhone or iPod without having to download it.
Your Fire TV Stick, unfortunately, does not support iTunes content. If you want a specific piece of content, you'll need to buy it from a provider that works with your Fire TV Stick.
Conclusion
This article has outlined all the things you need to know before you buy an Amazon fire TV stick. If you have any other queries or suggestions let us know in the comment area.