Introduction
The camera on Samsung phones is excellent; however, the Camera app or software can create issues at times, resulting in the "Camera Failed" error message appearing on the screen. It's a common and aggravating mistake that, thankfully, is simple to correct. This article will go through some fundamental and common solutions that apply to all Samsung Galaxy cell phones. You can quickly cure the Camera Failed problem that keeps you from recording all of your important memories with this help. In this article, we have outlined the entire fix for the camera failed error on the Samsung galaxy.
Steps To Fix Camera Failed Error on Samsung Galaxy
Following are the different methods to fix the camera failed error on Samsung:
Method 1: Re-launch The Camera App
The first basic step is to relaunch your camera app. Exit the camera application. Remove the app from the Recent Apps menu after that. Now, wait a minute or two before reopening the Camera app. If it works, great; if not, move on to the next option.
Method 2: Restart or Reboot Your Device
If nothing else seems to work, try restarting your phone. It's like a panacea for practically everything. As a result, restart your device and reopen the camera app.
Method 3: Clear Cache or App Data
Go to settings, open apps, and search for the camera. Then, click on the camera. Now, clear the cache. If it doesn't help, then click on clear data.
Method 4: Factory Reset Your Device
If nothing seems to work and you feel like you are running out of options. Then, you might have to factory reset your device.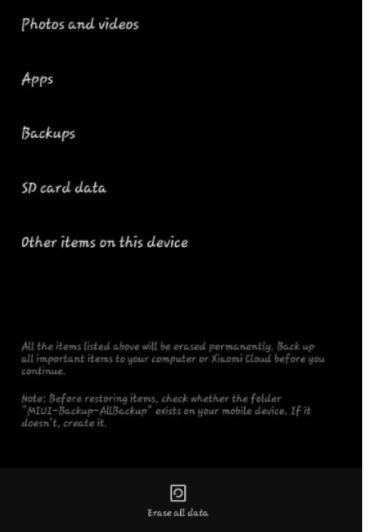 Conclusion
The techniques presented in this article should be appropriate to resolve any software-related error. If your device's camera is genuinely damaged due to a physical shock, you should take it to an approved service center. If none of the suggestions in this article work, don't be afraid to seek expert assistance to fix the failed camera error on the Samsung galaxy.