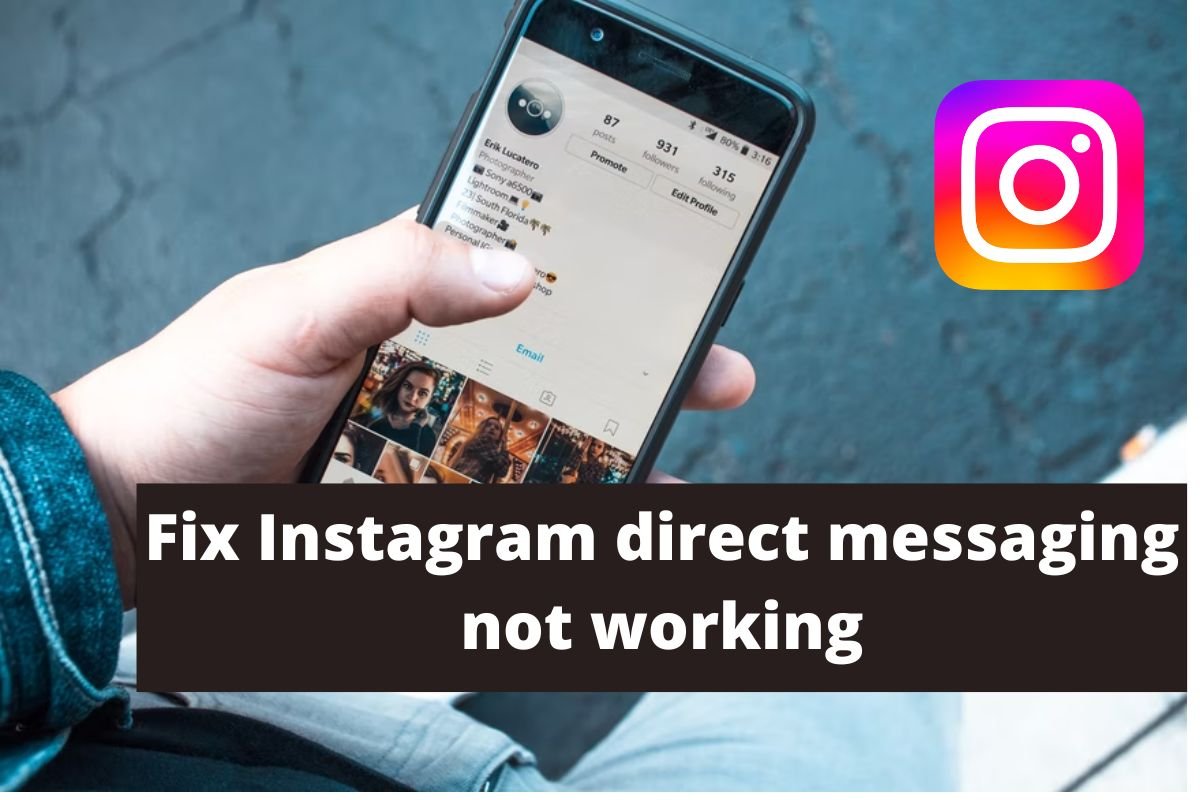 The majority of people on earth have at least one account on Instagram. These people love to share ideas and to send and receive messages from their well-wishers and friends. The message section of Instagram allows users to talk to people just from the sitting of their homes. Instagram messages option made communication easier and more fun. Users share memes, reels, videos, and all kinds of stuff through a direct message to stay in contact. What if this direct messaging system stops working suddenly for you? As Instagram has become a part of our lives, any error that occurs in it can stress users. There can be several reasons behind the not working of direct messaging. If you are one of the users who is facing this issue and want to use your account like before for you, we will be discussing different methods to fix Instagram direct messaging not working Issue.
How to Fix Instagram direct messaging not working
Check For The Connection
The first thing that you should check in case you end up having this issue is the availability of a very good internet connection on your phone. Not having a good network causes several glitches and problems, which lead you to think that there are some problems in the app when there's a problem with your network connection. To check if your internet connectivity is good or not, try loading any website or try installing any app, you can even check this by googling anything. if these things work as smoothly as before, then there must be some problem with your phone, app, or server. You can try the given methods to fix Instagram direct messaging not working error.
Check If You Are Blocked
You might be blocked when you cannot send a message to any particular person or you feel like your message is not getting received by the second person. To check if you are blocked or not try messaging someone else through the Instagram message section. If this user receives the message and responses likewise, certainly you are blocked by that person. But there can be another case as well. It is possible that the second person has deactivated their account and because of this, you are unable to send a message to him or her. There are several methods (about which we talked about in previous articles) with the help of which you can find if the user has deactivated or blocked his or her account.
Without login or from your friend's phone, try searching the username if you successfully find the username from your friend's form then it is possible that the person has blocked you. Moreover, if you could not find the username on your friend's phone as well, then this means the user has deactivated his or her Instagram account.
Update Your App
If you are sure that the person has not blocked or deactivated his or her account, then the fourth thing you can do is to check if your Instagram app is updated. Sometimes not updating your app, be it any, causes errors, glitches, and creates a lot of problems while using it, therefore, make sure that your account is up to date. To update your app, follow the given steps.
Step 1. Go to the Google Play Store or App store of your phone step.
Step 2. You will see a search option somewhere inside the store.
Step 3. Write Instagram and click on enter.
Step 4. Now, you have to click on the update option given there. Instagram will get updated within 5 to 10 seconds, lest your internet connection is good.
Step 5. After updating your App, open your App and check if the problem is still there. To check this, you can message the person you want and see if he or she receives the message. Check if you can use it like before. After updating the app, there are chances that your problem gets solved, but if it does not then, there are other options that you can try.
Log Out Of Your Instagram Account
There are cases where just logging out of the account and then logging in again retrieved the app. So, one should definitely try this trick in this case also. To log out of the account, you need to follow the given steps.
Step 1. First, you need to start your phone and go to the Instagram app.
Step 2. Click on the profile icon present at the bottom right corner of the home feed.
Step 3. Click on the menu bar.
Step 4. Tap and settings.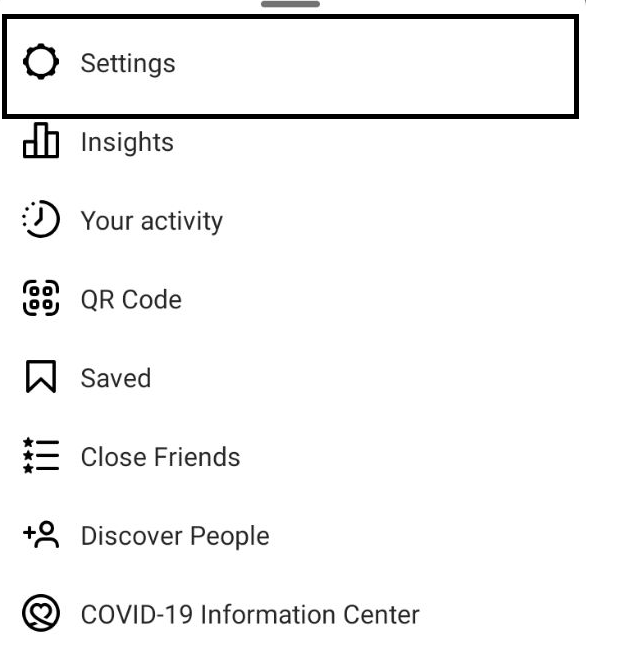 Step 5. Scroll down to log out of the account option.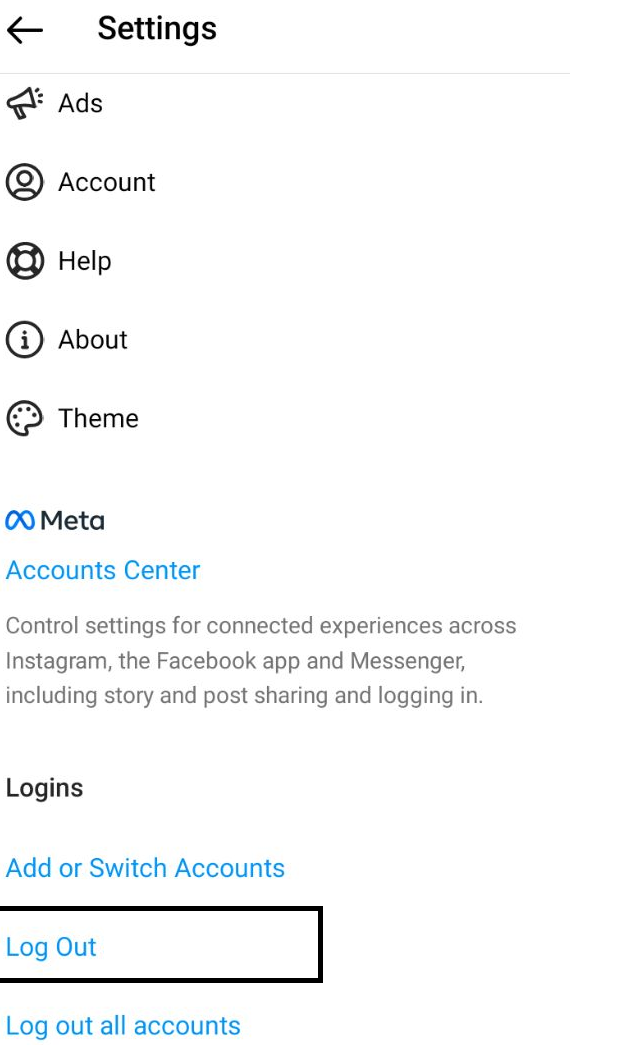 Step 6. Enter your password and click on log out.
Step 7. Once you get logged out of your Instagram account, wait for a few minutes and then log in once again.
Step 8. You need to enter your username, phone number, or email address. Next, enter your password.
Clear App Caches
The accumulation of caches in your phone sometimes causes trouble while using the app. Therefore it is always recommended to clear app caches timely. To clear app caches, follow the given steps.
Step 1. Go to your phone setting.
Step 2. Scroll down to the App management option.
Step 3. From different options available, click on Instagram.
Step 4. You will see the clear caches option, click on this.
Step 5. You have successfully cleared the app caches. Start the Instagram app and see if the problem persists.
Uninstall The Instagram App
There are chances that the above-mentioned tricks will solve your problem. If not, the only option that remains is uninstalling the Instagram app. Uninstallation of apps literally solves a lot of problems. Therefore, give it a go.
Report To Instagram
Sometimes the problem is not in your phone, network, or app, it is in the Instagram server. In this case, you must report to Instagram. To know how you can report to Instagram, follow the given steps.
Step 1. Go to the setting option of Instagram.
Step 2. Scroll down to help.
Step 3. Click on the report a problem option.
Step 4. From the given three options, click on report a problem once again.
Step 5. Describe your problem in detail and click on the report after attaching the screenshot of the problem.
Conclusion
In this article, with the help of different methods, we saw how you could fix Instagram direct messaging not working error.