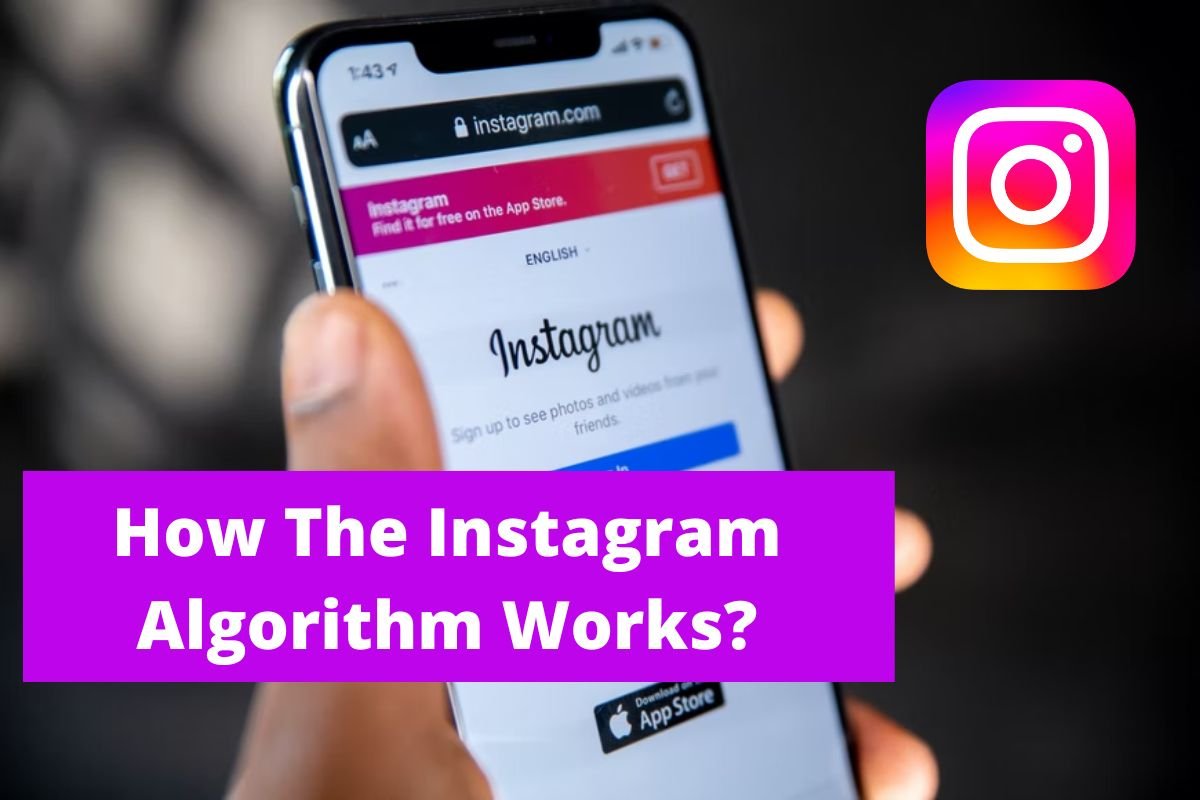 Instagram is like a vast sea that gets deeper and deeper. As a result, it gets difficult to actually find the right ways to catch fish inside it. However, what if we can bring the fish to ourselves using smart work. Sounds interesting, right! Instagram has brought some changes regarding the working of Instagram. Knowing that you can bring the right kind of audience to you and grow your account just like that. Therefore, in this article, we will be talking about how the Instagram algorithm works in 2022. Let's start our discussion, shall we?
First of all, let me tell you what the Instagram algorithm is! The Instagram algorithm is that feature of Instagram which decides what kind of content should reach more audience and connects the content with the right kind of audience. You must have noticed, that each user has different content in his/her feed, explore tab, and home page. It also decides which content should be placed in what order,
Instagram Algorithm 2022
Till the previous year, Instagram had a different algorithm. If you are still using the old methods to grow on Instagram even now, perhaps you won't be able to grow that much. The reason for this is that Instagram has changed its algorithm in 2022 because of the increasing competition between different platforms. To help you increase your audience and business, we will be discussing these algorithms with you.
How The Instagram Algorithm Works 2022
Instagram has updated its algorithm for stories, feeds, reels, videos, explore tab, and home tab.
1. Updated Instagram Algorithm for Videos and Reels
Instagram brings you reels which is basically a short video from different categories of accounts and it favors the one which has gone viral over time. However, it records certain things like what sort of videos you watch, what kind of reels you are consistently liking, what variety of reels you are putting more emphasis on, and what category of reels and videos you have saved.
Instagram favors the reel and videos of that account which is earning popularity in terms of likes, shares, and views.
2. Updated Instagram Algorithm for Stories
Users post stories to stay in contact with the audience and to keep them updated. Failing to update your audience about yourself and your work regularly, will not build a strong connection. However, certain things should be kept in mind before updating stories. This shows how the Instagram algorithm works.
The first thing is that Instagram favors the account that regularly interacts with its audience. For this, if you provide content then your story should not be left un-updated.
To make Instagram give priority to your story and to make your content reach maximum users, you must write related keywords and tag related people in your stories. It makes Instagram think that your content is significant.
If you consume content then Instagram gives priority to those whom you have interacted with most. It has nothing to do with time.
3. Updated Instagram Algorithm for Explore Page
Instagram algorithm brings content that you are most likely to consume in one place collectively. These are ranked according to the popularity and the content you watch and post mostly.
Instagram prioritizes the post on the basis of likes, shares, and how many views it gained in some particular time. If content passes all these tests, then Instagram will bring your content to the explore page.
How to Grow on Instagram using Instagram Algorithm 2022
If you are a content creator then using the Instagram algorithm 2022 you can outperform other creators within less time using little hard work and more smart work. Let's see how the working of Instagram algorithms 2022 will let you grow your account. Our main focus will be on how you can work with the Instagram algorithms in 2022:-
1. Instagram will not favor users who follow the follow-unfollow rule.
2. Instagram favors videos over photos.
3. Instagram starts giving priority to keywords
4. Quality over quantity
5. Instagram Now Know If Your Content is Original
6. Recommended content on the home feed.
1. No Follow-Unfollow
Previously, it was being noticed that to grow followers easily and more rapidly on Instagram, users follow the follow-unfollow rule. No doubt it increases followers rapidly but what is more concerning is that Instagram no longer favors these things. Instagram is very smart and if you think you can fool it, then you must change your perception because if Instagram finds you doing this, it will not only decrease your reach but also block you.
2. Videos over Photos
Instagram is no longer an image-sharing platform, it has become more than that over time. Its CEO, Adam Mosseri has also said that Instagram is now competing with short videos creating platforms like TikTok. Therefore, Instagram is favoring videos more than any post.
To grow your account try to create short videos of 1 second. This not only gives you an edge but also increases your views.
3. Keywords vs Hashtags
If you want an edge then start using the right keywords in your captions. Instagram Algorithm 2022 is favoring keywords over hashtags. This does not mean there is no use of hashtags. You can use up to 10 relevant hashtags.
4. Quality over Quantity
Consistency is one thing but Instagram is prioritizing the original content more even if you are not that consistent. Previously consistency was everything to grow on Instagram. But now you have to focus more on the quality of the content that is adding some value to other lives.
5. Original Content
If you are still downloading videos from other platforms and other Instagram ids and posting them directly on Instagram, then you need to stop doing it right away. Instagram now distinguishes between original and fake content. But if you show some creativity with the download using a platform like canvas and then publish it, then Instagram has no problem with it.
6. Recommended Content On Feed
Instagram starts showing content on home feeds. This is giving more space to others' content. If you are that Instagram user which has a great reach, has followers, and follows the mentioned things, then Instagram would bring your content to the home feed.
Conclusion
In this article, we have seen how the Instagram algorithm works in 2022. We have also seen how you can grow your Instagram account using the updated algorithm and the things you must stay away from if you want to grow genuinely.