Introduction
Spotify is the world's largest and most famous music streaming application. It provides the user with a very convenient tool, i.e., 'The Spotify Queue,' that lines up all the songs that the user wishes to listen to back-to-back. After arranging the songs in a queue, Spotify will play the songs accordingly, and the user can enjoy the music without playing each and every song again and again.
We can add as many songs to the queue without any limit.
Moreover, we can change the songs in the queue or clear the queue also. It happens when the song added to the queues becomes outdated or we lose interest in those songs. The user can clear the Spotify queue at any time, both on the computer and mobile.
Steps to be followed to clear the Spotify queue on the Computer
Step:1 Open the 'Spotify' application on your desktop.
Step:2 Click on the Queue button at the bottom right corner of the window.
Step:3 Click on the 'Clear Queue' option available at the top right side of the list of the songs in queue.
Step:4 Choose 'Yes' to clear the Queue.
Thus, the whole Queue is cleared.
We can also delete songs one by one.
Right-click on the song listed in the Queue and select the 'Remove from Queue' option.

In this way, we can clear songs individually.
Steps to be followed to clear the Spotify queue in Mobile
There is no way to clear the entire queue while using the Spotify application on Mobile.
All you need to do this just remove the song one by one from the queue.
Step:1 While playing the song, open the screen where playback controls are available.
Step:2 Click on the icon as shown.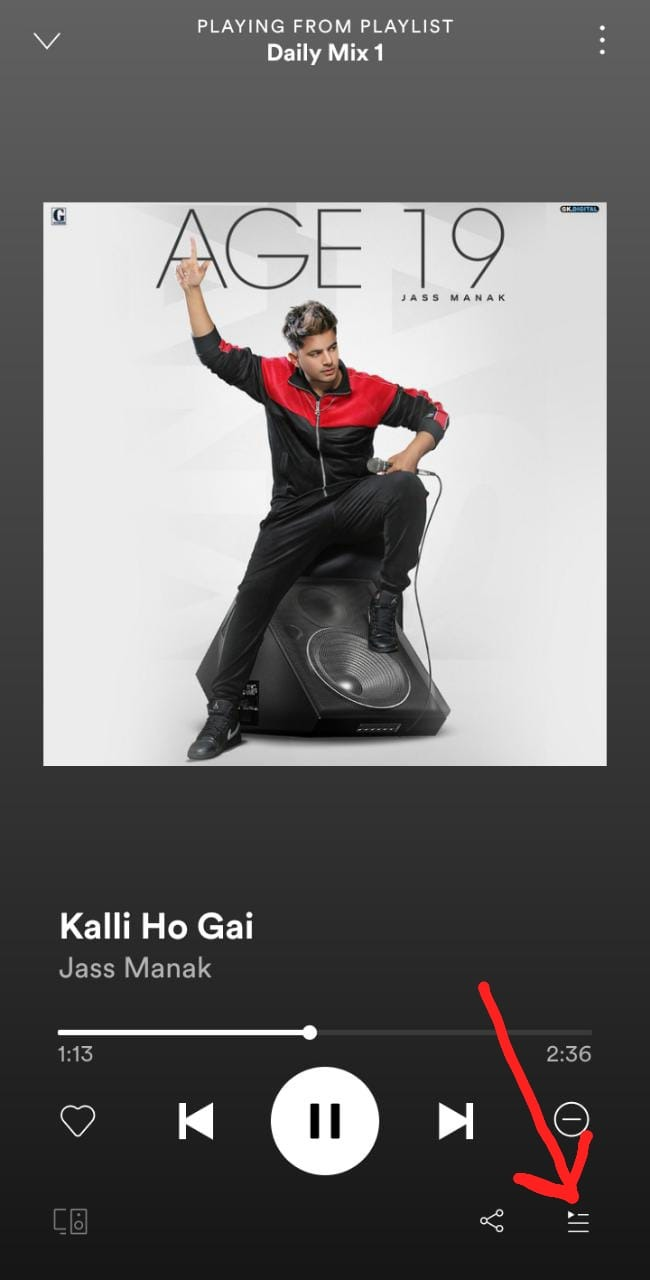 Step:3 A list of songs will be displayed on the screen.
Click on the circle beside each song you wish to remove from the Queue.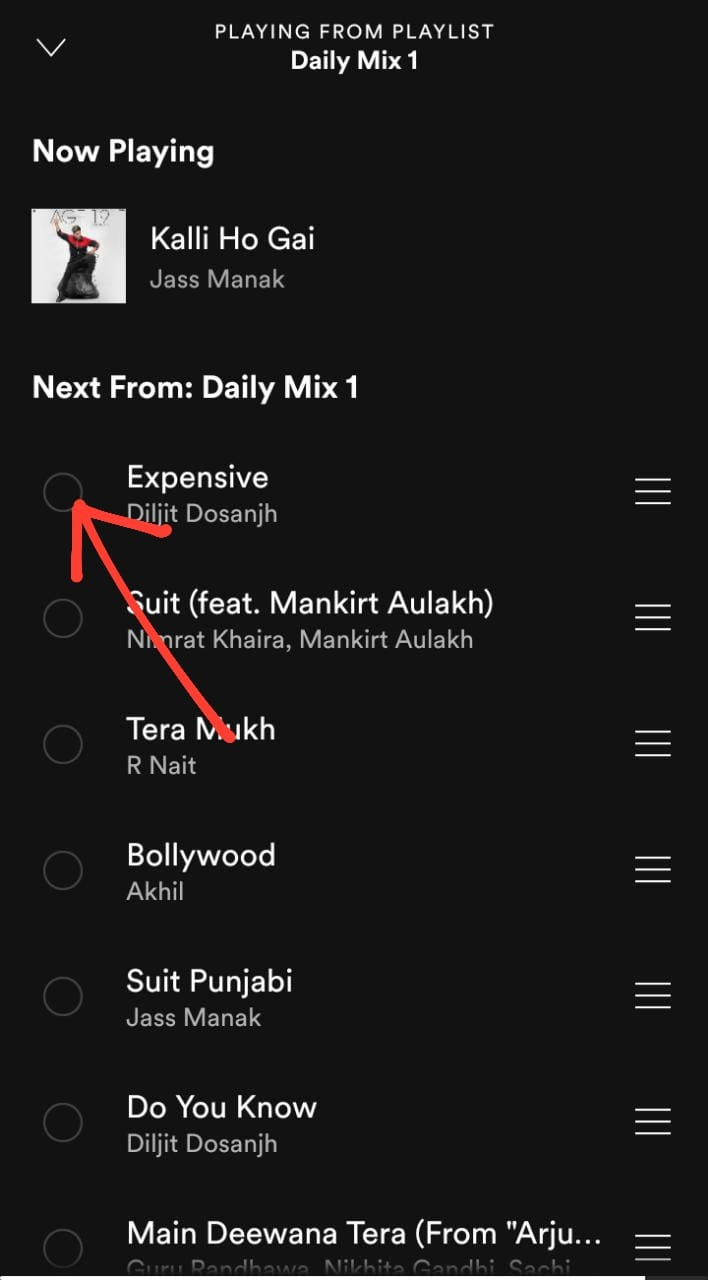 Step:4
After clicking on that particular song, you will be provided with 2 options: "REMOVE" or "ADD TO QUEUE."
Click on "ADD TO QUEUE" to add the song to the Queue.
Click on "REMOVE" to remove the song from the Queue.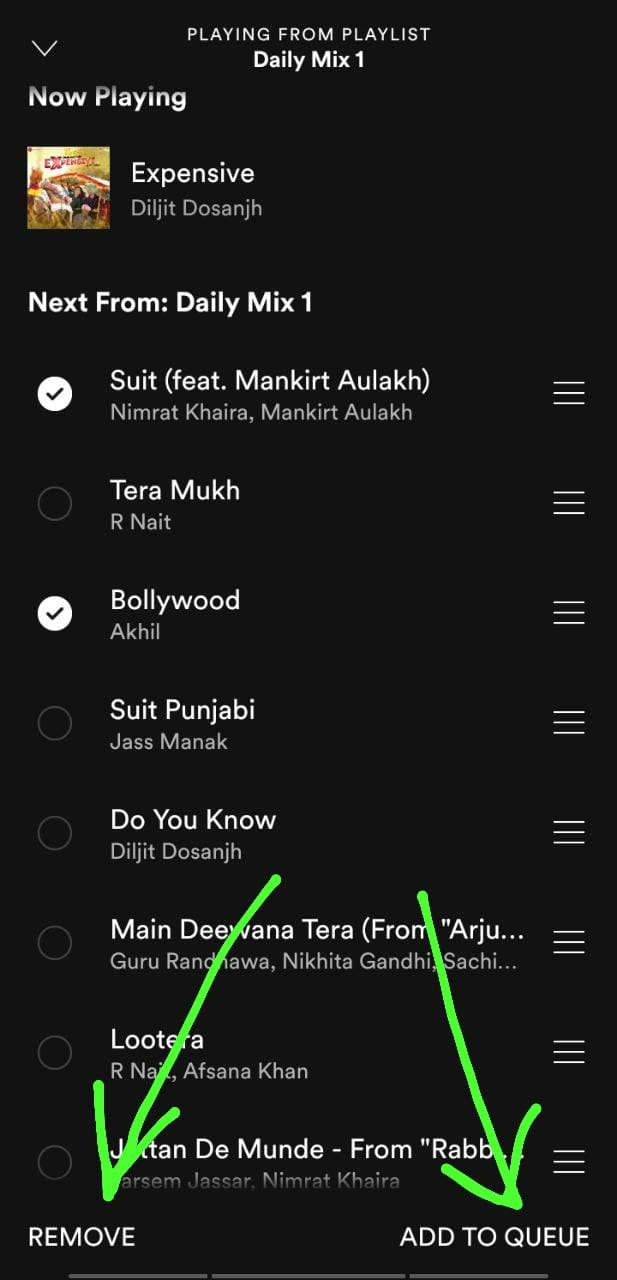 Conclusion
The methods discussed in this article to clear the Queue in Spotify are the easiest ways to perform the required task.
Moreover, the user can add more songs of new artists in the Queue as per their choice.