Introduction
Photo frames are embellishments that you may add to your regular photographs to make them more appealing than they were before. So we are going to will talk about Top 15 Best Photo Frame Apps for android in 2022.
They've been around for a long time, and they're used to give our images a unique look.
These ornamental frames give our images a unique look and serve as a decorative way to add character to them.
Our photos are enhanced by a variety of stylish and trendy frames. The use of photo frames enhances our photographs.
They also have a proclivity for attracting human attention.
Whether you're looking for romantic frames for your loved ones or an attractive frame for your artwork, various applications can help.
We hope you have a great time using these photo frame apps and transforming your photos into great artwork. Try out these apps and give your photographs an enticing look.
We've compiled a collection of Android apps that may be used to add a photo frame to your device.
Try them out and start framing your photos with attractive frames.
Top 15 Best Photo Frame Apps for android in 2022
In this article we have highlighted 15 Photo Frame Apps for android and software for android available in the market in 2022.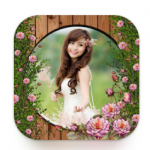 One of the most amazing programs for creating photo frames quickly is Photo Frame.
In Photo Frame, you may use a variety of themes to add glitz to your photos.
This software has a large number of frames to choose from, as well as a simple user interface.
It also allows you to make amazing collages.
All you have to do now is select a photo from your gallery and begin framing it.
You may use a maximum of 15 photos to make your collage.
PicsArt is a nice, free photo editor app accessible on Google Play, however, it includes some adverts and requires in-app purchases.
Many Android users choose it since it has a collage creator, a sketch function, an image filter, the ability to add text to photographs, create cut-outs, crop an image, add trendy stickers, do framing and cloning, and much more.
It has a built-in camera that allows users to share photographs on social media with live effects.
The collage builder gives you the option of using one of roughly 100 templates, which you can customise to meet your needs.
You can change the brush mode to apply effects selectively to specific portions of a photo, depending on your preferences.

Another popular picture editing app for Android is AutoDesk's Pixlr Express, which was previously known as Pixlr Express.
It's free to download from the Google Play store, but there are advertisements and in-app purchases.
It has something for everyone, with over two million free effects, overlays, and filter options.
You may add captions or text to your photos with this software and a variety of typefaces.
You can easily track your favorite effects by using the 'favourite button.'
You can resize your image to your specifications easily and without any hassles.
Pixlr has a plethora of effects to choose from.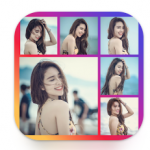 Photo Frame Collage is a free version of one of the most outstanding photo frame apps for Android.
In Photo Frame Collage, you can choose from over 200 frames.
The program has a simple user interface and editing capabilities that are simple to use.
This program also allows you to make scrapbook-style collages.
Photo Frame Collage makes it easy to make beautiful collages and share them on social media.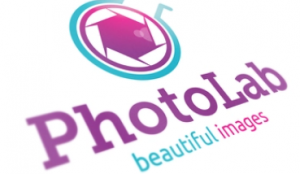 The Photo Lab offers over 900 different effects, including photomontages, photo filters, gorgeous frames, unique artistic effects, multiple photo collages, and much more.
It's another one of the greatest photo editing applications for Android, and it gives your photographs a one-of-a-kind style.
It comes in both a free and a paid version.
The free version includes advertisements, but it also has the disadvantage of watermarking your pictures, which means it overlays a brand, text, or pattern on top of the image to make it more difficult to reproduce or use without permission.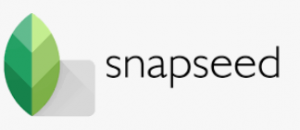 This Android photo editor app is so outstanding that Google bought it a few years ago.
It's a light and basic program that's free to download and use, and it's also free of in-app purchases and advertisements.
You simply tap on the screen to open any file you want using a user-friendly interface.
It features 29 distinct types of tools and numerous filters for altering the appearance of a photograph or image.
With a one-touch enhance tool and different sliders, you can fine-tune the image, adjusting the exposure and colour automatically or manually with fine, exact control.
You have the option of using plain or formatted text.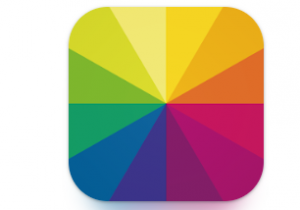 Fotor is a multilingual picture editing app that is widely regarded as the best, most recommended, must-have, and most innovative tool for Android.
It is available for free download from the Google Play store. However, it contains advertisements and in-app purchases.
Rotate, crop, brightness, contrast, saturation, exposure, vignetting, shadows, highlights, temperature, tint, and RGB are just a few of the photo effects available.
It also has AI effects and HDR choices in addition to these.
For image editing and improvement, it features over 100 filters to choose from, including a one-tap enhance option and a background removal tool.
Another wonderful software to suit your frame demands is InFrame.
It includes a comprehensive photo editing capability as well as many frames.
This app allows you to produce Instagram-ready photographs.
It can be used to create square photographs for Instagram, for example.
There are many typefaces, frames, and stickers to pick from in InFrame.
InFrame also has the benefit of being 100% free!

It's a simple, free-to-download picture editor app for Android that includes advertisements and in-app purchases.
Photo cropping and rotation, background blur utilizing mosaic pixelates, scaling, picture blurring, vignette, and HDR effects are all basic features that set the program apart.
The one-touch filters and effects edit and help beautify images in a matter of seconds.
This photo editor also has a video selfie tool, as well as a face, reshape, eye bag remover, and body slimmer to immediately slim down your waist and give you a sleeker and leaner appearance.
The multi-face detection feature may be used to enhance a group selfie, and the real-time skin beautification feature can be used to enhance both still and video selfies.

This is a free-to-download program with in-app purchases and advertisements accessible on the Google Play Store.
It's a fantastic, all-in-one, powerful tool with over 200 amazing features in its repertoire.
It has an easy-to-use, intuitive user interface and is regarded as one of the best photo editors for Android.
This tool allows you to polish your skin, remove red eyes, erase pockmarks, and alter saturation, which makes it a useful cosmetics tool.
More features, such as the face swap tool, red eye removal, skin polishing, and abrasion tool, as well as spectacular photo collages, are included in its scope, increasing the fun element, and making it a great selfie tool.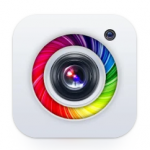 Although this application hasn't been updated in a long time, it's still a good photo editor, almost on par with the highly regarded AirBrush tool. It also allows you to eliminate faults, just like the AirBrush tool.
It is available for free download and is an excellent tool for those who prefer to complete tasks with a single touch.
It satisfies their want for a one-touch enhancing mode.
It also offers a manual adjustment mode where you can use these cosmetic tools to modify the colour, brightness, contrast, temperature, and saturation on your image.

A brand-new, soon-to-be-released iOS app is now also available on Android.
It has a lot of useful features in both the free and pro versions.
This software is available for free on the Google Play Store, and it is free of advertisements and in-app purchases.
With a backdrop changer tool, slider tools including color balancer, form manipulator using levels, and curve, as well as combining photographs and collage creating, this app is a treasure trove of functions.
The photo blur' editing tool and the stickers add effects give the photograph a lot of depth, polishing it to look perfect and sophisticated than it is.

The Play Store charges a fee for this app.
It is different from other apps in that it does not accommodate typical editing methods.
It's a bizarre program that's simple to use, allowing you to make minor adjustments to make the photographs more appealing.
Due to its simplicity, you can quickly learn how to use this program.
The blemish remover removes pimples and other unpleasant markings from your face, making it more attractive and beautiful.

VSCO Cam, pronounced viz-co, was once a premium software but is now absolutely free to download from the Google Play Store.
It is possible to say that it does not have separate free and paid versions of itself, but it does have some in-built features that must be paid for, while other features are available for free.
This photo editor tool is so well-managed that it can be used by experts as well as novices.
The app's user-friendly UI makes it simple to use.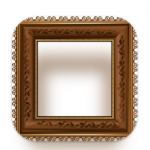 If you like wall frames, Wood Wall Photo Frames is the software for you.
You may enhance the appearance of your images by using various wood wall frames.
This app is also completely free.
The 'Wood Wall Photo Frames' software also takes up less space on your phone.
In comparison to the other apps, there are fewer frames.
Conclusion
We hope you enjoy using these photo frame applications and turning your photos into beautiful art pieces.
Try these applications to give your photos a more appealing appearance.
Do you have any other ideas? Do you have any other requests or suggestions?
Please let us know.
Please contact us, leave a review, or leave a comment in the box below.
We're looking forward to hearing from you!