Introduction
Today, Snapchat is an extensively utilized application. Snapchat is a messaging app that may be used to create content, capture photographs, and share snaps. It also allows you to create a Snapstreak with someone with whom you share snaps on a regular basis. If you use Snapchat, you're probably sharing stories as well, but do you know how many times your story has been viewed? Snapchat used to have a feature where you could simply see how many times someone viewed your story. However, as the app is updated, the feature is no longer available. However, you may still learn this because there are several third-party tools that allow you to see the count of people who has viewed your story. Yet, we do not recommend using third-party applications because they are unsafe and may contain viruses. Instead, there are a few tactics that may assist you. In this article, we will explain to you the procedure to tell if someone viewed your story more than once.
Steps To Tell If Someone Viewed Your Snapchat Story More Than Once
Step 1: To view your story, go to the top right corner of your screen and click on it.
Step 2: Now, under your story, you can see 'My Story,' and under that heading, you can get to know how many people have viewed your story, as well as a screenshot symbol that indicates how many times the story has been screenshotted. Now select My Story from the drop-down menu.
Step 3: It is quite apparent that the screenshot icon is visible in front of the user who took the screenshot of your story. Now, check the sequence of the story and record the order.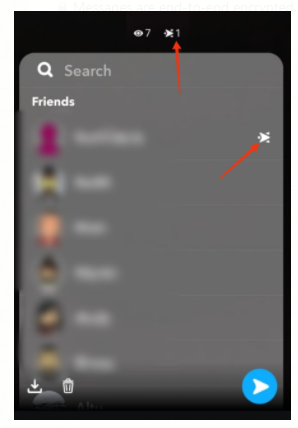 Step 4: Now, suppose if the order of your story is 1, 2, 3 and suddenly 3 appears on the top, then it represents that the person has viewed your story again. Similarly, if the order changes again, you can easily observe who has viewed your story again.
Conclusion
We have given all the steps to tell if someone viewed your Snapchat story more than once in this post. However, it is not the conventional method, but it is better than using other untrustworthy third-party applications. If you have any other issues or suggestions let us know in the comment area.