Introduction
Every social media platform has its own distinct characteristics that set it apart from the rest. Instagram is well-known for its various features, such as reels, while Snapchat is well-known for its snapstreaks. If you are looking to know about the hourglass on Snapchat then you are in the right place. We have outlined all the important details that you need to know.
What Is A Snapstreak?
You must be familiar with the concept of snapstreak before moving on to the hourglass. A Snapstreak begins when you exchange snaps with someone for three days in a row. The fire emoji will appear next to someone's username if you manage to activate a Snapstreak with them.
To keep Snapstreak alive, you must exchange snaps at least once every 24 hours. It is necessary to send and receive snaps to maintain the snapstreak as in the process should be maintained from both the ends. why? Is it possible to clap with only one hand?
You may be wondering what the purpose of the hourglass is in all of this. Don't worry, you'll grasp the concept of an hourglass in no time.
What Does The Hourglass Mean In Snapchat?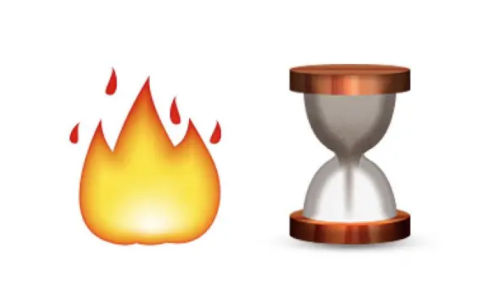 A number will show next to the fire emoji if you manage to keep your Snapstreak going for a few days. That number indicates how long your Snapstreak has been going on. If you don't able to exchange snaps within the 24-hour limit, your Snapstreak is over, and you're both back to square one.
Snapchat sends you an alert with an hourglass emoji to avoid this from happening. When your 24-hour window expires and you haven't exchanged snaps, an hourglass emoji will appear next to the fire, signaling that the time is ticking and you must act quickly because when this emoji appears, it means your Snapstreak is in jeopardy. So, if you're attempting to keep your snapstreak going, an hourglass is a hint that your snapstreak is about to end.
How Long Will It Be Before The Hourglass Appears?
The hourglass emoji will appear next to the fire emoji if you are on a Snapstreak and have not exchanged snaps for the 20th hour. The hourglass emoji serves as a warning, reminding you that you only have four hours to save your Snapstreak.
The hourglass emoji vanishes when you trade snaps within the 4-hour interval, and your Snapstreak is saved.
Conclusion
In this article, we have outlined all the important details you require to know about what the hourglass means in Snapchat. If you have any other queries or suggestions let us know in the comment area.