Introduction
People are trading in the 9-5 lifestyle for the chance to be their own boss, and affiliate marketing is becoming increasingly popular.
Creating a long-term affiliate marketing business is becoming quite difficult due to the growing popularity of digital marketing.
So, how can you start an affiliate marketing firm that succeeds?
You begin with the proper equipment.
Top 15 Best Affiliate Marketing Tools in 2022
In this article we have outlined 15 best affiliate marketing tools in 2022:
Flippa is a must-have for anyone wishing to skip the steps of creating a successful affiliate site from the ground up.
Individuals can purchase and sell websites on this portal, which acts as a bidding marketplace (think eBay for websites).
Flippa enables affiliate marketers to purchase sites with a high backlink profile to jumpstart their SEO growth.

The initial stage in affiliate marketing is to form partnerships with sites that need revenue.
We've tested out CJ Affiliate and Impact as affiliate networks.
When it comes to affiliate partnerships, though, ShareASale is our first choice.
ShareASale connects publishers with marketers who are looking to boost their sales.
Each phone call, lead, or website visitor that a publisher generates for a customer can be rewarded.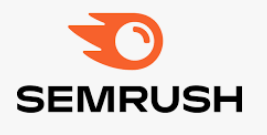 For keyword research, resolving SEO problems, and competitive analysis, we use SEMRush.
This tool is essential for marketers that want to figure out what content generates the highest ROI for rivals and analyse on-page SEO concerns.
Monitoring keyword ranking on weekly basis.

Ahrefs provides detailed and specific information on new and lost backlinks to marketers.
We use Ahrefs for a variety of purposes, including:
Backlinks to our site are being reviewed for new and lost backlinks.
Examining competitor link profiles for new opportunities to establish links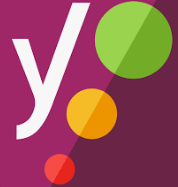 This is the first SEO plugin to be installed on any site we work on.
Yoast SEO includes advanced SEO features on every page, such as:
Customizing the title tag and meta description
Changing the canonical link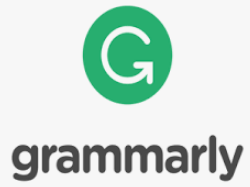 Grammarly is a must-have for affiliate marketers that publish content on a regular basis.
In a nutshell, Grammarly is a spell-checker on steroids.
Grammarly not only highlights spelling mistakes.
It also detects grammatical problems such as the misuse of words and commas.
This tool is used by our staff in its free version.
The commercial edition, on the other hand, includes far more sophisticated content review features.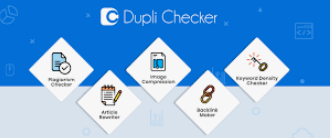 We recommend passing each piece through a plagiarism checker like Duplichecker if you're working with a content team to help you create content.
Yeah, I know, it's annoying to feel compelled to do this, especially as you gain more confidence in your content team.
Even an unintentional incidence of plagiarism, however, could result in substantial legal consequences.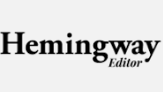 Another excellent article review tool is Hemingway.
The Hemingway app, based on Ernest Hemingway's writing, assists you in simplifying your writing.
It is the most effective approach to scale.
It simplifies the complex sentences.
Getting exposure for your website is a good thing. It's preferable to convert them into consumers.
Most users are prepared to use their credit cards the first time they visit your site.
It is the most effective approach to scale.
This tool helps to attract repeat visitors who will buy things in the future.

It's nice to get paid for each recommendation, but why stop there?
As you grow, Google AdSense provides a second cash stream.
You'll be get paid for each ad click on your website.
Rates will differ depending on the industry.
You will receive a fixed payment per thousand website pageviews for a certain ad.
It's great to make money with AdSense, but it's difficult to grow a profitable online business when you're just making a few dollars every 1,000 page views.
AdThrive collaborates with your team to increase the success of your ads.
They dig deep into your analytics to figure out which ads will have the best results on your site.
As a result, you may expect significantly greater CTRs on your ads, resulting in increased income.
Pricing is higher than that of other well-known hosting companies such as GoDaddy and HostGator.
WPEngine, on the other hand, offers the following capabilities in addition to hosting:
Backups are made regularly, so you will not lose anything.
For any site you set up on their hosting services, you'll get a free SSL certificate.

We believe that readability is the most important criterion in determining if a blog article is excellent or great.
It makes blog articles more readable.
This tool assists site owners in adding custom designs to their blog content to enhance their articles.
Adding a rating system to blog articles is one of our most effective strategies for increasing CTR.
This tool is simple to operate.
It makes the rating system a lot easier to use.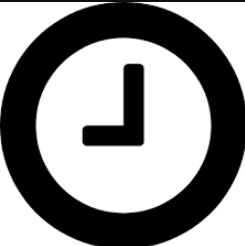 Content revamps are one of our most successful ways for improving search rankings.
Updating previous site content to improve rankings is what content revamps are all about.
In search results, this plugin updates the publish date to the last changed date.
Conclusion
So, there you have it, the best affiliate marketing tools.
Please let us know which affiliate marketing tools you find to be the best by leaving a comment below.