Introduction
Making a web scraper can be difficult for people unfamiliar with coding.
Web scraping software is fortunately available to both programmers and non-programmers.
Web scraping software is software that is specifically designed to extract relevant data from websites.
Anyone who wishes to obtain data from the Internet in some way will benefit from these tools.
This information is saved in a database or a local file on the computer.
It's a method of collecting data for the web on its own.
We have compiled a list of the top 15 free web scraping tools.
Top 15 Best Web Scraping Tools in 2022
In this article, we will discuss the top 15 best Web Scraping tools available in the market in 2022.
Outwit is a simple-to-install Firefox add-on from the Firefox add-ons store.
Gathering contacts on the web and via email is simple with our data scraper tool.
You will have three options for purchasing this product, depending on your needs.
No programming skills are required to extract precise data from sites utilizing the Outwit hub.
With a simple click of the explore button, you can begin scraping hundreds of web pages.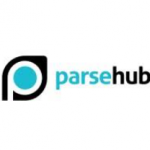 Another excellent free site scraping tool is ParseHub.
Clean up the text and HTML before downloading the data.
Using our smart web scraper, it's as simple as selecting the data you want to extract.
It's one of the greatest data scraping tools because it lets you save scraped data in any format for examination later.
The intuitive graphical interface
This internet scraping application allows you to collect and save data on servers automatically.
Apify
Apify is another excellent online scraping and automation application that allows you to create an API for any website and has built-in residential and data center proxies to facilitate data extraction.
Apify handles infrastructure and billing, allowing developers to earn money while they sleep by creating tools for others.
Zapier, Integromat, Keboola, and Airbyte are some of the connectors available.
For major websites like Instagram, Facebook, Twitter, and Google Maps, Apify Store has ready-made scraping solutions.
Structured forms such as JSON, XML, CSV, HTML, and Excel can all be downloaded.
With a USD 5 platform credit, you can get a free 30-day proxy trial.
Over 2,000 companies utilize Scrapestack, and they rely on this unique API, which is powered by apilayer.
It is one of the greatest free web scraping programs available.
A global IP address pool of 35 million data centers is used.
Allows you to make many API calls at once.
The decryption of CAPTCHA and the display of JavaScript are both supported.
Both free and premium versions are available.
Scrapestack is a real-time scraping REST API available online.
FMiner is a well-known online scraping, data extraction, crawling screen scraping, macro, and web support tool for Windows and Mac OS.
Data can be gathered from dynamic Web 2.0 websites that are difficult to crawl.
It allows you to develop a data extraction project with ease using the visual editor.
To drill down through online sites, it uses a combination of link architectures, drop-down menus, and URL pattern matching.
To target website CAPTCHA protection, you can use third-party automatic Captcha services or manual input.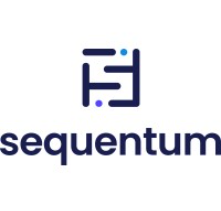 The Sequentum is a powerful big data tool for collecting reliable web information.
It is another excellent free web scraping application.
Extracting web data is becoming increasingly faster in contrast to alternative options.
This function allows you to switch between multiple platforms.
It's one of the most effective web scrapers for expanding your business.
It has simple capabilities, such as a visual point-and-click editor.
The dedicated web API will aid you in constructing online apps by allowing you to execute web data directly from your website.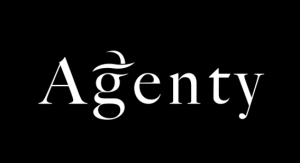 Agenty is a robotic process automation (RPA) data scraping, text extraction, and OCR application.
You can use this software to reuse all your processed data for analytics.
With a few clicks, you can create an agent.
You will receive an email notification when your task is done.
It allows you to use secure FTP and connect to Dropbox.
You may view all activity logs for all occurrences.
Assists you in increasing the success of your business.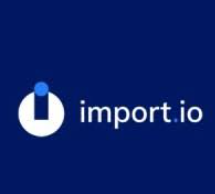 The import.io web scraping tool supports you in generating your datasets by importing data from web pages and exporting the data to CSV. It's also one of the most effective web scraping programs.
The characteristics of this tool are listed below.
Web forms and logins are straightforward to use.
It's one of the greatest data scraping tools for integrating data into apps via APIs and webhooks.
Reports, charts, and visualizations can help you get insight.
Extraction of data should be planned.

Webz.io gives you immediate access to structured and real-time data from hundreds of websites.
It's also one of the greatest free web scraping programs that are available.
In JSON and XML formats, you can get structured, machine-readable datasets.
It gives you access to historical data from the past ten years.
This allows you to have unlimited access to a big database of data streams without incurring any further costs.
To perform comprehensive analysis and feed datasets, you can use an advanced filter.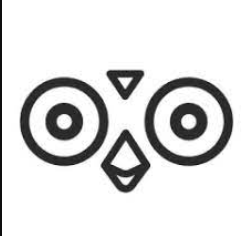 Scrape Owl is a simple and cost-effective Web scraping platform.
The major purpose of Scrape Owl is to scrape any form of data, including e-commerce, job boards, and real estate listings.
You can run custom JavaScript before extracting the material.
Locations can be used to get around local limitations and access local content.
It has a reliable wait function.
The full-page rendering of JavaScript is supported.

Scrapingbee is a web scraping API that is proxy-aware and works with headless browsers.
It can run Javascript on the pages and change proxies for each request, allowing you to browse raw HTML without being blacklisted.
There is also a second API for extracting Google search results.
The rendering of JavaScript is possible.
It has a proxy rotation mechanism that is automated.
This application is compatible with Google Sheets.
Bright Data is the world's top online data platform, providing a cost-effective way to collect public web data at scale, easily convert unstructured data to structured data, and deliver a superior customer experience while remaining fully transparent and compliant.
It's the most versatile because it includes pre-made solutions and may be expanded and adjusted.
Regardless of the scale of the collection, Bright Data's next-generation Data Collector provides an automatic flow of data on a single dashboard.
It provides customer service and is open 24 hours a day, seven days a week.
Data sets are suited to your business's needs, from eCommerce trends and social network data to competitive intelligence and market research.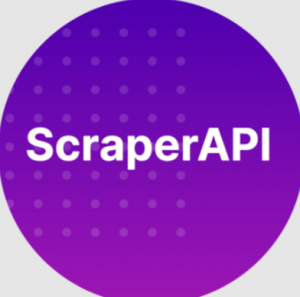 Proxies, browsers, and CAPTCHAs may all be handled with the Scraper API utility.
The tool offers unmatched speed and reliability, making it possible to build scalable web scrapers.
You may get the HTML from any web server with a single API request.
It's easy to set up as all you need to do is send a GET request to the API endpoint with your API key and URL.
Allows for easier rendering of JavaScript.
It allows you to configure each request's request type and headers.
Proxies with a Geographical Location that Rotate

Scrapy is another excellent web scraping tool.
It's an open-source web scraping platform written in Python.
It includes everything you'll need to quickly extract data from websites, evaluate it, and save it in the format or structure you want.
It is quite flexible.
Data can apparently be exported in JSON, CSV, or XML formats.
All three operating systems are supported: Linux, Mac OS X, and Windows.

Mozenda helps you to extract text, pictures, and PDF files from web pages.
To collect and publish online data, you can use any Bl tool or database.
It's one of the most effective internet scraping tools for organizing and preparing data files in preparation for publication.
You can construct web scraping agents in minutes using a point-and-click interface.
Use the Job Sequencer and Request Blocking features to collect web data in real-time.
Customer service and account management are among the best in the industry.
Conclusion
Hopefully, this article was all you needed to find the finest web scraping tools useful.
Let us know which tool is the most convenient for you.
Continue to frequently visit our page for additional helpful hints and leave your thoughts below.