Introduction
In the age of social media, removing or modifying a photo background is one of the most typical photo changes. So how about we tell you about 15 Best HD Photo Background Editor?
Whether you're taking product shots and need them to be on an excellent background or you want to put yourself in front of an angry dinosaur for a fun social media profile picture, the tools you'll need are the same.
Touching up a photograph has become a necessity in recent years, and the desire to make it more appealing is becoming a reality.
As a result, the concept of touch-ups, background editing, or photo editing becomes more necessary for a professional photographer to stay in business.
A list of technically featured picture editing apps for your device is offered below.
Top 15 Best HD Photo Background Editor in 2022
In this article we have highlighted the 1 15 Best HD Photo Background Editor available on the market in 2022.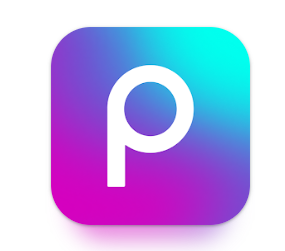 PicsArt is a nice, free photo editor app accessible on Google Play, however, it includes some adverts and requires in-app purchases.
Many Android users choose it since it has a collage creator, a sketch function, an image filter, the ability to add text to photographs, create cut-outs, crop an image, add trendy stickers, do framing and cloning, and much more.
It has a built-in camera that allows users to share photographs on social media with live effects.
The collage builder gives you the option of using one of roughly 100 templates, which you can customize to meet your needs.
You can change the brush mode to apply effects selectively to specific portions of a photo, depending on your preferences.
This Android/iOS photo editor app is so outstanding that Google bought it a few years ago.
It's a light and basic program that's free to download and use, and it's also free of in-app purchases and advertisements.
You simply tap on the screen to open any file you want using a user-friendly interface.
It features 29 distinct types of tools and numerous filters for altering the appearance of a photograph or image.
With a one-touch enhance tool and different sliders, you can fine-tune the image, adjusting the exposure and colour automatically or manually with fine, exact control.
You have the option of using plain or formatted text.

VSCO Cam, pronounced viz-co, was once a premium software but is now absolutely free to download from the Google Play Store.
It is possible to say that it does not have separate free and paid versions of itself, but it does have some in-built features that must be paid for, while other features are available for free.
This photo editor tool is so well-managed that it can be used by experts as well as novices.
The app's user-friendly UI makes it simple to use.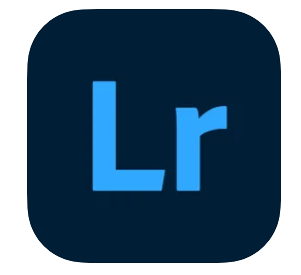 This full-featured photo-editing app for the iPhone is available for free on the App Store and features a user interface that is both easy and powerful.
The fundamental features, together with the default one-tap filter preset, allow for quick editing of images by fine-tuning colour, sharpness, exposure, contrast, and any other details that are useful for novices.
Advanced users can download the premium version from the App Store for a fee.
You can shoot in DNG RAW format and unlock sophisticated photo editing features with a subscription in-app purchase.
This program, which includes a basic set of utilities, is available for free on the App Store.
In-app purchases for extra weather and light effects are available for those who want to take their images to the next level.
It isn't just a simple editing program with functions like crop, contrast, and so forth, as many other apps are.
You may get the feel of high-quality, timeless antique photography using this app.
Rain, snow, fog, or shimmering sunlight atmospheres, lens flares, and bokeh effects can all be used to give the setting in which you shoot yourself a dramatic sense.
Photoshop Express is an ad-free, one-stop-shop application that can be downloaded for free.
It offers a user interface that is simple, quick, and easy to use, making it one of the finest photo editing apps for Android.
In addition to the fundamental functionality of cropping, rotating, flipping, resizing, and straightening photographs, it contains over 80 one-touch, fast photo editing filters.
You may easily add text and phrases of your choice to the photographs.
This program helps eliminate spots and dust from images with a single swipe, resulting in less fog and haze and improved picture quality.
It also offers 15 different borders and frames to add a personal and unique touch to the photos.

Another popular picture editing app for Android/ and PC is AutoDesk's Pixlr Express, which was previously known as Pixlr Express.
It's free to download from the Google Play store for Android, but there are advertisements and in-app purchases.
It has something for everyone, with over two million free effects, overlays, and filter options.
You may add captions or text to your photos with this software and a variety of typefaces.
You can easily track your favorite effects by using the 'favorite button.'
You can resize your image to your specifications easily and without any hassles.
Pixlr has a plethora of effects to choose from.
Adobe Photoshop
Adobe Photoshop is a free photo editing software for the PC that has long been the preferred choice of photo editors, ranging from novices to professionals. It is a reliable and capable piece of software.
The user interface of this photo editing program is simple and intuitive.
It includes tools for image editing, colour correction, image restoration, design, and digital drawing, among other things.
It has a built-in auto-fix feature as well as additional features.
There are also editing options for resize, white balance, saturation, crop & rotate, sharpen, exposure, red eye, and soft-focus.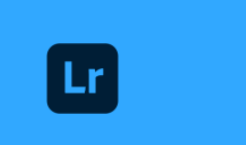 For the following reasons, Adobe Lightroom is one of the world's most popular and greatest free photo editing software for PC:
It offers a straightforward, user-friendly UI.
Adobe Lightroom has a variety of layouts for viewing, downloading, and adding photographs to the web.
It also aids with photo organization.
It allows for easy image storage and positioning within the software.
Picture Pos Pro is a free photo editing software for the PC that is both powerful and simple to use.
The following are some of the features that people enjoy:
It comes with a comprehensive collection of tools.
Photo Pos Pro includes a user interface that is highly functional, straightforward, and user-friendly.
It aids in the removal of undesired items.
You can use this software to generate, enhance, and manipulate digital images.
\
Capture One is a free photo editing software for PC developed by Phase One, a camera company.
The following are some of its characteristics:
This utility is not free, but the Express edition is a simplified and scaled-down version.
It comes with a plethora of functions.
With the aid of this software, you can simply adjust the color of a photograph by raising or lowering the luminance and darkness.
Capture
You can change the hue of your skin and shoot images in black and white.
The photographs are saved in Capture One's catalog system.

Graphic designers use Canva, which is a superb picture editor for pc windows 10 free download.
The following are some of its characteristics:
Canva offers a variety of photo editing tools to assist editors in visualizing data and creating graph-based designs.
It has a straightforward user interface.
You can use this software to locate frames, forms, lines, pictures, and grids to create, share, and print presentations, business cards, logos, and more.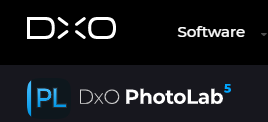 DxO Photo Lab effectively regulates an image's color.
The following are some of the reasons why this photo editor for pc windows 10 free download is popular among its users:
To help create natural-looking images, DxO Photo Lab employs eight different channels, including orange and purple.
It has a user interface that was created specifically for it.
It aids in the brightening of the image without causing a halo effect.
It also makes it simple to convert RAW photos to JPG.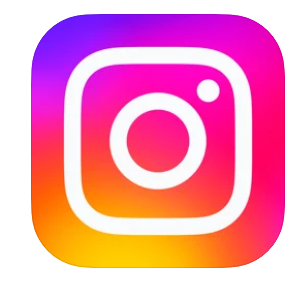 Instagram is a free-to-use photo and video-sharing social networking service that was founded on the internet in October 2010 by Kevin Systrom and Mike Krieger.
The site is available for download and usage on the Apple iOS phone via the internet for social engagement.
So, you're probably wondering what Instagram has to do with photo editing.
You may share your images and videos with your friends and acquaintances via Instagram, but before you do, you'll want to make sure that all your photos are suitable for sharing in your group, which is where it comes in handy as an editing tool.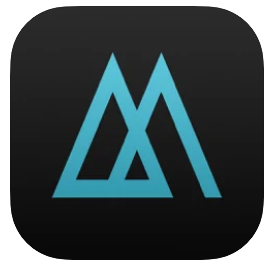 Mextures is a terrific photo editing app that uses a set of conventional editing tools to create a wide range of effects.
The app can be downloaded from the App Store and includes a variety of tools that can be purchased in-app.
As a newbie, you can start by fine-tuning your photographs using a variety of predefined algorithms.
It all depends on the user's capacity to optimise income by utilising the features to their full potential.
Conclusion
You can choose any of the applications your heart desires listed in the article.
The article consists of the top 15 best HD Photo Background Editors in 2022 for android, PC and iPhone.
Let us know in the comment section if you have any queries or suggestions.