Introduction
There are many phones on the market now, but the iPhone has maintained its dominance in such a large market of smartphones around the world.
The iPhone camera is one of the most advanced cameras with dual lenses, bokeh effects, and many other capabilities because Apple phones are known for their technical superiority.
To keep up with its high-end iPhone technology, the App Store has also developed great backend support.
It offers the greatest photo editing apps with a variety of free options to serve its users with the most up-to-date technology.
For quick reference, a list of technically featured Photo Editing Software for iPhone or your iOS devices is offered below.
Top 15 Best Photo Editing Software for iPhone in 2022
In this article, we have highlighted the 15 best photo editing software for Android available on the market in 2022.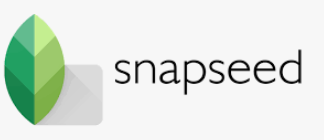 This iOS photo editor app is outstanding software.
It's a light and basic program that's free to download and use, and it's also free of in-app purchases and advertisements.
You simply tap on the screen to open any file you want using a user-friendly interface.
It features 29 distinct types of tools and numerous filters for altering the appearance of a photograph or image.
With a one-touch enhance tool and different sliders, you can fine-tune the image, adjusting the exposure and colour automatically or manually with fine, exact control.
You have the option of using plain or formatted text.

VSCO Cam, pronounced viz-co, was once a premium software but is now absolutely free to download.
It is possible to say that it does not have separate free and paid versions of itself, but it does have some in-built features that must be paid for, while other features are available for free.
This photo editing tool is so well-managed that it can be used by experts as well as novices.
The app's user-friendly UI makes it simple to use.
This full-featured photo-editing app for the iPhone is available for free on the App Store and features a user interface that is both easy and powerful.
The fundamental features, together with the default one-tap filter preset, allow for quick editing of images by fine-tuning color, sharpness, exposure, contrast, and any other details that are useful for novices.
Advanced users can download the premium version from the App Store for a fee.
You can shoot in DNG RAW format and unlock sophisticated photo editing features with a subscription in-app purchase.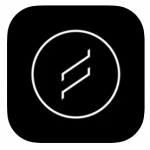 This program, which includes a basic set of utilities, is available for free on the App Store.
In-app purchases for extra weather and light effects are available for those who want to take their images to the next level.
It isn't just a simple editing program with functions like crop, contrast, and so forth, as many other apps are.
You may get the feel of high-quality, timeless antique photography using this app.
Rain, snow, fog, or shimmering sunshine atmospheres, lens flares, and bokeh effects can all be used to give the setting in which you shoot yourself a dramatic sense.
This is an all-purpose photo editing app with several functions ranging from the most basic to the most advanced.
It includes contrast, brightness, color balance, sharpness, sharpness, saturation, texture, crop, and skew.
The app is free to download from the App Store, but if you pay for a monthly subscription or for an annual membership, you'll have access to an entire library of 130 unique filters, 20 dusty film overlays, touch tool adjustments with simple on-screen gestures to change a part of the photo, RAW image support, and much more.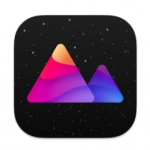 This app helps you organize your iPhone photos by allowing you to edit images of any type, including Raw shots, Live Photos, Portrait mode, and many others.
This software has access to your whole photo gallery as well as several well-organized tools and filters.
It may be downloaded for free from the App Store, and you can subscribe to the app to gain access to additional features.
By providing Siri shortcuts, altering live shots, and synchronizing your whole library of snaps to the internet, this iPhone software has made photo editing even easier for the average user.
You may simply edit all kinds of pictures on your iPhone with a backup of 120 megapixels of RAW and big images.
It's more than simply a photo editing program; it's a professional and artistic image editing tool.
It is a smart, free tool that can turn your images from stock photos into works of art.
It allows you to mix or overlay multiple photos, superimposing one on top of the other to create a collage of special effects to enhance a shot.
For speedy image editing, this photo editing tool for iOS users also includes incredibly active filters and masking techniques.
It contains a RAW image editing capability with a 16-bit image depth that lets the photographer to make high-quality tonal adjustments after the image has been shot, such as exposure, white balance, and saturation.
Photo editing is a form of art, and an artist wishes for his work to stand alone as a masterpiece.
This is where the Prisma photo editor comes in, assisting the editor in completely refashioning the shot.
It is without a doubt, one of the best iPhone applications for artistic photo editing.
The photographs you want to rebuild are sent to the server by the app.
The app's filter pre-sets are used by the server to convert the images.
These filter pre-sets can be adjusted in strength, allowing users to create a variety of remarkable computer-generated amazing artworks.
It is a free imaging and collage-making application from Adobe Systems Pvt. Ltd, although it is not comparable to the original version of the picture editing software.
Despite this, it performs a range of functions that are both professional and true to its name.
It can adjust contrast and exposure, erase defects like red eyes and noses, rectify perspectives, and straighten crooked photos and distorted camera angles, among other things.
Crop, text, stickers, and borders may all be added to your photographs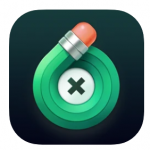 This is an ADVA Soft app that gives you all the tools you need to eliminate undesired flaws and objects quickly, efficiently, and simply from your photos, removing all kinds of distractions.
It's one of the simplest and most effective apps to use.
The app is the best photo cut and pastes app.
It allows you to cut an image from a photograph and paste it on top of another image in a different photograph.
You may erase the undesirable image or material from your shot with just your finger, making photo editing a child's play.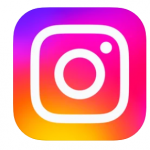 Instagram is a free-to-use photo and video-sharing social networking service that was founded on the internet in October 2010 by Kevin Systrom and Mike Krieger.
The site is available for download and usage on the Apple iOS phone via the internet for social engagement.
So, you're probably wondering what Instagram has to do with photo editing.
You may share your images and videos with your friends and acquaintances via Instagram, but before you do, you'll want to make sure that all your photos are suitable for sharing in your group, which is where it comes in handy as an editing tool.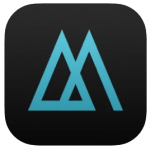 Mextures is a terrific photo editing app that uses a set of conventional editing tools to create a wide range of effects. It is one of the best among the Top 15 Best Photo Editing Software for iPhone in 2022.
The app can be downloaded from the App Store and includes a variety of tools that can be purchased in-app.
As a newbie, you can start by fine-tuning your photographs using a variety of predefined algorithms.
It all depends on the user's capacity to optimize income by utilizing the features to their full potential.
This rapid photo editing application has been well advertised, and it provides you with the enormous benefit of being able to choose from a wide range of features aimed at quality freaks and spotlight seekers.
It is one of the greatest free picture editing applications because it has so many features.
It gives users access to over 1500 free effects, frames, blenders, and overlays, as well as a selection of stickers so that their modified photos reflect their love for the finest possible results.
Crop, contrast, brightness, warmth, saturation, highlights, and other basic editing functions are included as standard in the software.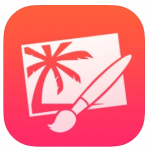 Pixelmator is one of the greatest photo editing apps for iOS, and it works well on both the iPhone and iPad.
Being a full-featured image editor allows you to create, edit, and improve photos in a variety of ways.
It has a touch-sensitive user interface that doesn't require a cursor.
With a feather touch of your finger, you may do any function.
It enhances image colors with its predefined color adjustment sets.
It may fine-tune the color tone and make alterations to the photographs using powerful tools like Levels, Curves, and others, giving them an out-of-this-world impression.
The program also allows you to clone your image and remove undesired items from it.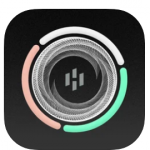 It's a copyrighted Phantom Force LP app for iPhone, iPad, and iPod touch.
It is paid, and there are no in-app purchases.
In-app purchases, on the other hand, are available for a fixed monthly or half-yearly premium, as well as an annual premium.
Hyperspektiv is a fantastic app to have on your phone if you enjoy taking unique images.
It's a simple app to use.
You may alter and create a completely unrecognizable version of yourself with this fantastic app's many filters.
Conclusion
You can choose any of the applications your heart desires listed in the article "Top 15 Best Photo Editing Software for iPhone in 2022".
Shooting RAW shots is always recommended since they capture better details than JPEG images.
The beauty of these applications is that they can make iPhone shots look better than images taken with a professional DSLR.