Introduction
Accessibility testing is the process of evaluating a web application to ensure that it is accessible to all users." Web Accessibility Testing" is a specialized and dedicated field of testing that helps guarantee that websites are functional in this area. So here we are going to talk about Top 15 Best Web Accessibility Testing Tools in 2022.
Most significantly, some regulations and guidelines must be observed when conducting accessibility testing.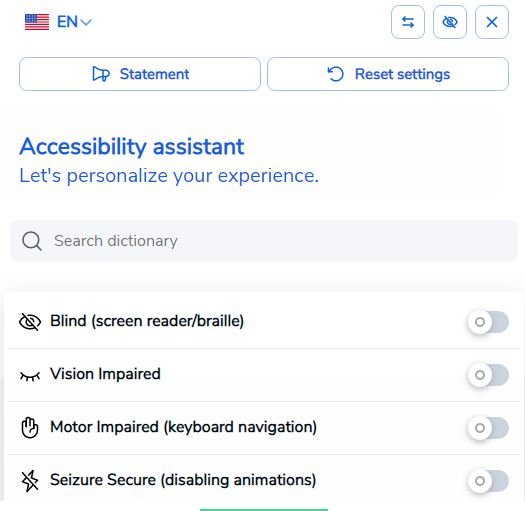 There are numerous accessibility testing tools on the market, and we've identified the best ones for you.
Top 15 Best Web Accessibility Testing Tools in 2022
In this article, we have outlined 15 best web accessibility testing tools in 2022:

WAVE is a WebAIM tool to assess the accessibility of web content.
WAVE is an online-available tool.
It is a Firefox add-on.

A blindness solution developed by Freedom Scientific is JAWS (Job Access with Speech).
It is a widely used screen reader for clients who have lost their vision.
Two multi-lingual synthesizers are among the good features of JAWS.
Eloquence and Vocalizer Expressive, for example.

Dynomapper is a Visual Sitemap Generator with four distinct types of sitemaps: default, circle, tree, and folder.
It analyses the website's HTML content and can generate a sitemap from any URL.
It generates sitemaps by importing XML files.

SortSite is a prominent one-click user experience testing tool for Mac, OS X, and Windows.
Accessibility criteria such as WCAG 2.0 110 Checkpoint, WCAG 1.0 85 Checkpoint, and Section 508 15 US 47 Checkpoint are used to assess the accessibility of your website.
Internet Explorer, the desktop browser, and the mobile browser are all compatible.

In CKEditor, a tool called an accessibility checker checks the level of accessibility.
The improved user interface helps to resolve accessibility issues immediately.
Content validation, problem reporting, and problem fixing are the three steps used to assess accessibility.

Accessibility Barrett offers both free and paid subscription options that allow you to evaluate the accessibility of your website against the W3C-WCAG standard or Section 508 requirements.
With a free subscription, you can access one URL at a time.
If you want to look up multiple URLs, you'll have to pay for a paid subscription.

EvalAccess 2.0 is a WCAG 1.0 and Section 508 compliant web accessibility assessment tool.
This tool was created and designed by the University of Basque in Spain.
If you want to rate multiple URLs, you should choose a paid subscription.
AChecker is an open-source web accessibility assessment tool developed by the Inclusive Design Research Center, originally known as the Adaptive Technology Resource Centre.
Simply enter the URL or upload an HTML file to evaluate accessibility.
You can also choose the report format if you want.
Cynthia Says is a free online solution for checking WCAG 1.0 and Section 508 compliant web accessibility.
It's easy to use because you can run accessibility tests just by entering the web address of your website.
The report displays a list of sections based on the 508 guidelines and the status that your website meets or does not meet each guideline.
ACTFa Designer with Eclipse is a popular disability simulator for assessing the accessibility of websites for visually impaired users.
The text on a web page is clearly read aloud by using a voice browser and screen reader in combination.
This tool checks the accessibility of Flash content and ODF (Open Document Format for Office Application) documents.
ODF is usually an XML-based file format such as spreadsheets and charts.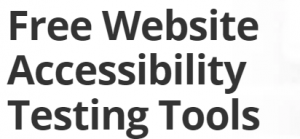 aViewer is an accessibility check tool developed by Paciellogroup for Windows that displays accessibility API information.
Accessibility APIs include HTML DOM (Document Object Model), MSAA, ARIA, iAccessible2, and UI Automation.
UI Automation properties are intended only to support browsers such as Internet Explorer.

Like a designer, Paciellogroup's Color Contrast Analyst was developed for Windows, Mac OS, and OS X.
It is used to determine the readability and colour contrast of the text within graphic and visual elements on a website.
The visual simulation feature is only supported on Windows.

Website web accessibility for WCAG 2.0 Level A and AA compliance is another web accessibility testing tool.
The rules specified in FAE 2.0 are based on the OpenAjax evaluation library.
FAE rules are compliant with the W3C Accessible Rich Internet Application (ARIA) and HTML5 accessibility specifications.
Tenon
Tenon is an accessibility testing tool by level access.
Tenon evaluates WCAG 2.0 and VPAT (Section 508) compliant web accessibility.
Tenon uses several APIs that can be easily integrated into the tools used for unit testing, acceptance testing, system testing, and problem tracking for various issues.

This is a web accessibility testing tool developed by Paciellogroup.
It is used to identify web content and website components.
The WAT toolbar is accessible on Windows and Vista 7 but is intended for Internet Explorer (IE).
Conclusion
Accessibility is a very important component to evaluate in any software system since it allows the product to be accessed by everyone, including people with physical limitations.
Today, a considerable percentage of physically impaired users rely majorly on digital tools in their respective lives, and accessibility testing tools are quite helpful in making websites more accessible to them.
The Web Accessibility Testing Tools must be selected based on your site's needs and budget.
If you have any further problems or recommendations, please let us know in the comments section.