Introduction
Procreate is generally acknowledged as one of the greatest iPad photo editing and sketching apps. It includes a complete set of sketching, graphic design, and photo editing capabilities. Procreate has practically everything, from a comprehensive brush set to auto-save and smart layer mixing to stunning filters. Its unique features set it apart from the competition. It also allows you to create various effects on your images by blending them. It's an iOS graphic design tool that's up to standard. It has numerous modes for various screen sizes.
But why would anyone seek out alternatives when they have this one-of-a-kind software?
This is because procreating is not free; it requires a one-time fee of around $10, and there is no trial period. Users can get the iPhone-compatible version for $10 if they don't want to spend that much. But what if users don't own an iOS device? That is the main concern. Procreate does not support Windows and Android devices.
If you face the same issue, this article is for you. In this amazing technological world, every software and application has an alternative, and procreate is no exception. This article will show you one of the Best Procreate Alternatives for Windows.
Best Procreate alternatives
Adobe Photoshop Sketch
This program was created exclusively for the creation of digital art. The sketch will be just up your alley if you appreciate Photoshop's brush tools. You also don't need to be familiar with Adobe Photoshop's mechanics.
We're all aware of the types of things Adobe creates. It's pointless to question its products. The Photoshop Sketch allows you to integrate your products seamlessly. The application reduces the file size, making it easier to share with others.
Compared to other tools, this one is less expensive and has more capabilities. The user interface is user-friendly. You can download it from here.
Krita
Krita provides a natural painting experience. It features humorous textures and a variety of brush strokes, in addition to natural contrast. Krita includes a color wheel palette as well as a reference panel. Krita is really simple to learn, and anyone can pick it up in a matter of minutes. It allows you to combine several shapes to create unique designs.
However, the software's UI is one of its drawbacks. The user interface is a little hazy. Krita users have also reported slowness and hung-ups. You can download it from here.
Autodesk SketchBook
Autodesk Sketchbook is an outstanding graphic design and modeling application to develop your art collection. It, like Procreate, features a pen-friendly interface. Autodesk's AutoCAD software is their most well-known product.
Users can utilize a variety of colors, mirror images, brushes, and other tools in this sketchbook. The nicest part about this sketchbook is that it is entirely free. To use Autodesk Sketchbook, you don't have to pay anything. Don't assume that simply because it's a free tool, it'll lack features. Autodesk has a fantastic range of completely professional tools that you may use to create and improve your ideas. This software is compatible with Android, Windows, and iOS. You can download it from here.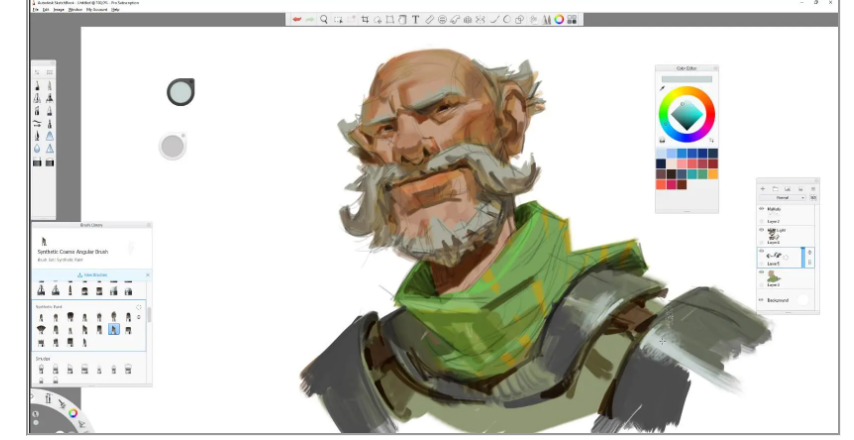 ArtRage
If you prefer to draw in an old-fashioned style, this is the one for you. ArtRage aims to match the original painting style as closely as possible. It has the same sensation as actual paint and allows you to mix colors and paint. Just like you'd do with real paint in real life! This software also allows you to control the lighting direction and stroke thickness.
ArtRage provides you with a realistic experience and sensation of spontaneous painting. It has a straightforward and user-friendly UI. You can download it from here.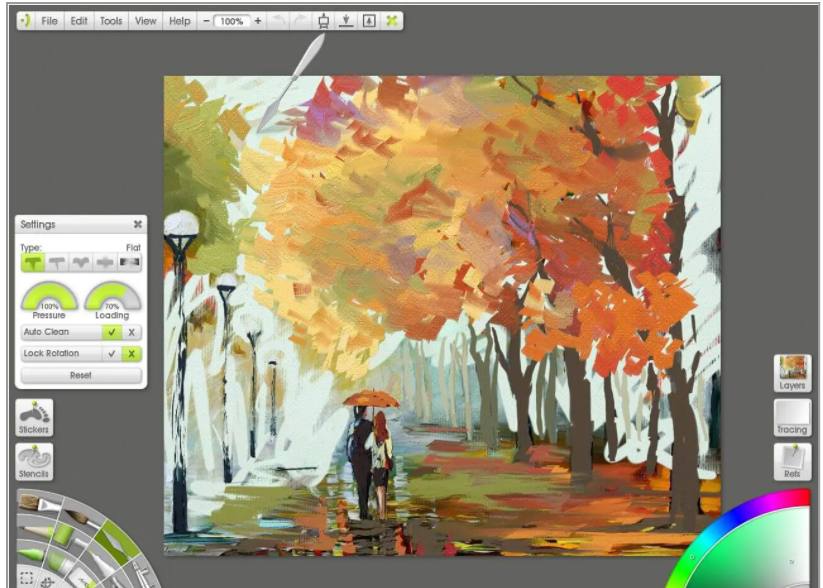 Corel Painter
Water paints, oil paints, and other coloring methods are available in Corel Painter. It's a fantastic painting tool that digitally recreates real-world effects. It has a lot of different brushes and textures to select from.
This software's user interface is easily customizable, and you can even turn off functions you don't need. Corel Painter is compatible with both Windows and macOS. You can download it from here.
Conclusion
This article has outlined all the Best Procreate Alternatives, both paid and unpaid. The other options are compatible with windows and androids as well. If you have any other queries or suggestions, let us know in the comment area.