Introduction
If you are looking for the best reverse phone lookup services, then this article is for you. In this article, we have given all the required details that you need to know.
What is a Reverse Phone Lookup Service?
Reverse phone lookup services give real-time caller information as well as user blocking capabilities. Normally, people are identified by their names, but with a reverse phone lookup service, the caller can be identified by examining the phone number. In rare situations, it is also feasible to determine the caller's location.
Working of Reverse Phone Lookup Services
A reverse phone lookup, often known as a reverse phone directory, is a method of locating a person's cell phone number. With the ratings and inputs of its customers, the database of reverse lookup services has grown in recent years. This database expansion has a number of advantages. For example, if several people have been troubled by the same scam number, they report it to the reverse lookup directory as a fraud. The service saves this information. When you receive a call from that number, your reverse lookup service will immediately alert you that it is a fraud number that has been reported by a large number of individuals. You can find out a variety of information about the caller by checking their identity using their phone number, including:
1. Caller Identification: These services can provide you with the caller's identity.
2. Background Check: You will also receive a background check, which will include information such as criminal and fraud history.
3. Location: In addition to the caller's name, these services also display the caller's location.
4. Social media information: Once you have their names and addresses, you can easily look up their social media accounts.
5. The operator and circle of the Subscriber Identity Module.
Best Reverse Phone Lookup Services
1. Truecaller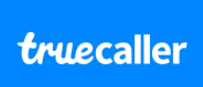 Truecaller is the most widely used free reverse phone lookup service globally. Before answering a call, this program instantly recognizes an unknown number or other telemarketers and displays their true identity. It also prevents telemarketing numbers and rings produced automatically by computers and flags them as spam. In addition, Truecaller includes an intelligent dialer that assists you in calling individuals and recognizing the identities of unknown numbers before you finish your call. It features a fantastic foundation for combining your texts and calls into a single app. Truecaller is an excellent Reverse Phone Lookup tool that allows you to record critical phone calls and save and secure the recordings to your phone. Truecaller also provides you with a premium badge and an ad-free experience. You can download Android App from here and iOS App from here.
2. Whitepages

Background checks, criminal records, owner's name, address, financial records, business details, carrier information, and scam ratings are all available through Whitepages, one of the most prominent and widely utilized reverse lookup services. Standing a citizen of the USA or any Western country, you must try it at least once to taste this fantastic app.
Whitepages has an extensive database of over 250 million phone numbers, including landlines and mobile phones. The best aspect of this software is that it is entirely free to download and use. Furthermore, it is consistent with both Android and iOS operating systems.
You can use the lookup service's search bar to acquire fast information on various topics. You can download Android App from here and iOS App from here.
3. SpyDialer

SpyDialler is a powerful and free web-based reverse phone search tool for obtaining information about a person. It has a massive database that contains hundreds of millions of mobile phone, VoIP, and landline numbers. Contact numbers, as well as names and addresses, can be used to determine someone's identity. One feature that distinguishes it from other lookup tools is that it also offers a reverse email lookup service. You may also use this program to perform reverse lookups on landlines and VoIPs. It features a particular feature that allows you to easily delete your information from their database. SpyDialer provides excellent service to its users and is well worth a try. You can visit site here.
4. ReversePhoneLookup
This is yet another excellent resource for anyone looking for information about a phone number. It is a free phone lookup that generates a list of helpful information about the caller. Reverse phone lookup can also check for a phone number and determine whether or not it is valid. It features a very user-friendly UI and provides an excellent user experience. You can get some fantastic capabilities like finding the caller's location and email by going to their platform. The reverse phone lookup service does not include reverse address search or standard lookup. You can visit site from here (Valid for limited countries, use VPN of US to access, alternatively use this).
5. Zosearch
One of the most adaptable reverse phone lookup applications is this one. You may also use IT to search for someone's information using various criteria. You can also search to look up someone's identification without knowing their phone number. You can look for anyone if you have their phone number, name, or address. Background checks and address lookups are included in the results offered by this application. It also has a characteristic that allows users to claim the database, either partially or entirely.
Search also includes an easy-to-use website and application. You can visit the website here.
Conclusion
In this article, we have covered all the best reverse phone lookup services. If you have any other queries or suggestions, let us know in the comment area.