Introduction
Snapchat, unlike Instagram and Facebook, does not currently allow users to disable their accounts when they are not in use. However, it allows users to put an account on the deletion and a 30-day surety period. If you're on the fence about deleting your account, you have quite a time to think about it. It deactivates your account for that period, and no information about your profile or chat will be exposed to anyone. However, if you don't log in for thirty days, your account will be terminated after the 30-day surety period has passed. If you don't wish to delete your account but only want to make it inactive, you can use this function to your advantage. Put an account on deletion if you want to disable it for less than a month. Re-activate it before the end of the 30-day period by re-entering your account credentials. If you wish to do it for more than 30 days, activate your account before 30 days and again put it on deletion to extend your deactivation period for another thirty days. We have compiled every required step to disable the Snapchat account temporarily in this post.
Steps To Disable Snapchat Account Temporarily
Step 1: Open Chrome or any other browser on your device. Then, search for Snapchat and click on Log In Snapchat.

Step 2: Now, log in to your account.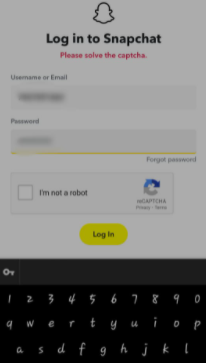 Step 3: Now, click on delete my account
Step 4: Now, re-enter your password and click on continue.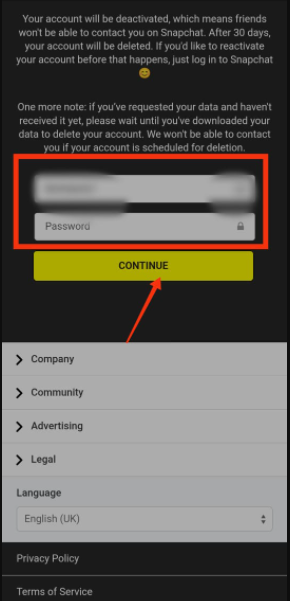 Conclusion
If you are looking to disable your Snapchat account temporarily, you can follow the above method. Before moving forward, record the date on which you are putting your account on deletion so that you won't accidentally delete your account. This method is quite risky, so be careful while doing so. If you have any other queries or suggestions, let us know in the comment area.