Introduction
There is always a great space for new problems with new things in the market. Like with so many new mobile brands, there are so many new and different facilities. There are different kinds of chargers and USB cables, due to which you cannot even charge your phone with someone else's charger unless you are sure that it is compatible with your phone. If your phone is not turning on, check for hardware issues or severe damage. Otherwise, follow the given steps to fix the android phone that won't turn on.
How To Fix Android Phone That Won't Turn On
Method 1: Check Your Adapter And Data Cable
First, make sure you're using the right charger for your device. With the multitude of phones on the market today, there is also a range of chargers. There are VOOC chargers, rapid chargers, and regular chargers, and each works on a different watt. There's a chance you'll be able to charge your low-watt battery using a fast charger, but you won't be able to charge it with a low-watt charger. There are now several sorts of USB cables to match the various types of chargers. Because you're on a budget, you might buy local items that don't work out well, which is why you might be having trouble. Check to see if the charger and USB are compatible with your phone.
Method 2: Factory Reset Or Reboot From Recovery Mode
Step 1: Bring your phone into recovery mode by pressing the power button key along with the volume down key. In order to navigate, use the volume keys and to select press power button key. Now, click on reboot to the system to reboot your phone.
Step 2: If rooting fails, click on back to the menu.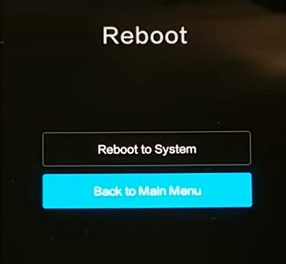 Step 3: Then, click on wipe data. Remember, wiping data will completely reset your phone. And, you'll have to start afresh.
Method 3: Install MI Assistant Or Brand Suitable PC Suite On Your Desktop
Step 1: If none of the above methods help. Click on Connect with MI assistant.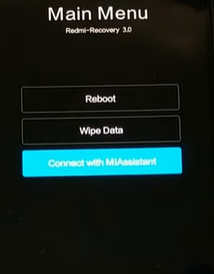 Step 2: Connect your USB cable to your mobile and desktop.
Step 3: Now, download a phone assistant for PC (compatible with your brand) on your computer. Or any brand-suitable PC suite. We will show an example of MI phone Assistant for PC, which can be downloaded from here.
For Samsung, download side-sync  or kies.
For One Plus, download from here.
For Motorola, download Rescue and Smart Assistant Tool.
Step 4: Click on download now.
Step 5: Now, click on connect to the device.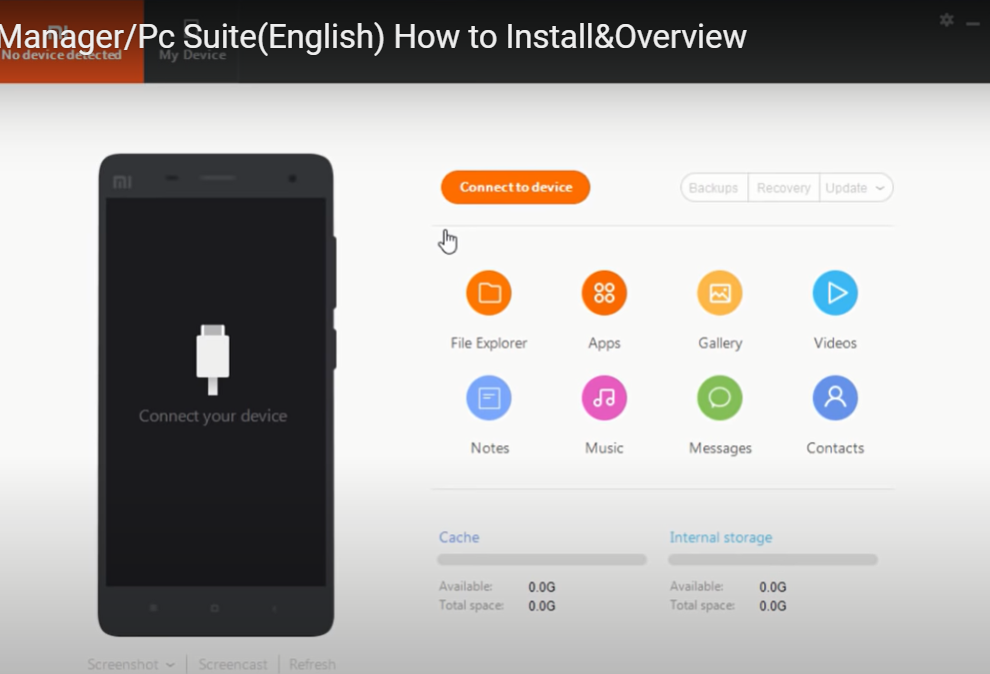 Step 6: Click on recovery and try to recover your phone. If it fails, then make a backup of your data on your desktop and rest your phone.
Method 4: Check For The Battery
Step 1: If nothing works, then it is possible that your phone's battery might be dead. But with the in-built battery-supported phones, it is not possible to open the phone yourself. Take it to the care center of your mobile and avoid taking it to the local shops.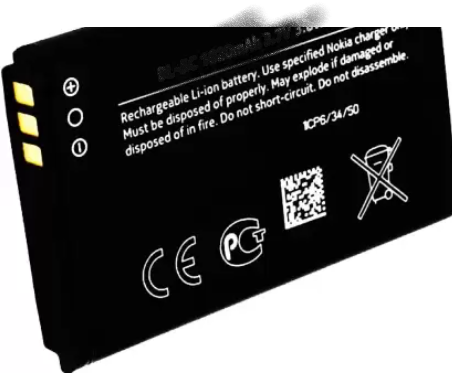 Conclusion
We have given all the required steps to fix the android phone that won't turn on in the above post. If you have any other queries or suggestions, let us know in the comment area below.