Introduction
Many people prefer to use social media on their personal computers and laptops, and we presume you do, too. One of the most asked queries is how to Check Instagram Messages On a PC.
Sometimes you might wish to browse through a more significant and clear screen or you're at work and want to scroll through the news for five minutes.
We're not here to examine your motivations. We're here to assist you. We understand that pulling out your smartphone every time you want to scroll through your feed or respond to a message isn't as convenient as opening a new tab in your PC's browser window. You have complete freedom to put your phone down and browse social media on your computer.
If you're working on your computer and want to check your Instagram messages, you'll need to log into Instagram from your computer. In this article, we have outlined all the steps to check Instagram messages on PC.
Steps To Check Instagram Messages On PC
Method 1: Check Instagram Message Through Chrome On the Desktop
Step 1: Search for Instagram on your browser and click on Login.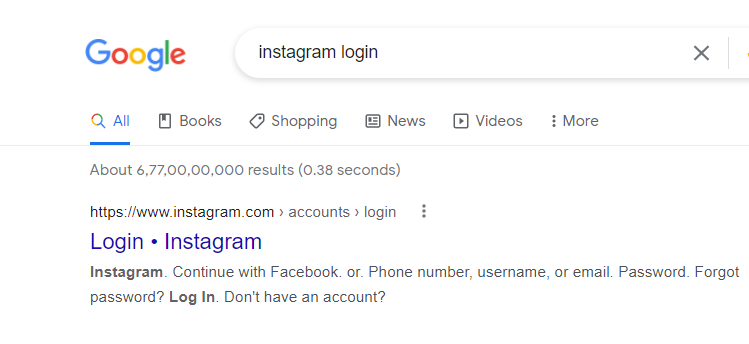 Step 2: Enter your login credentials and login into your account.
Step 3: Click on the message icon to access the messages.
Step 4: Click on the chat from which you want to read the message. Or, you can click on send message to easily search for the person you want to send a text to.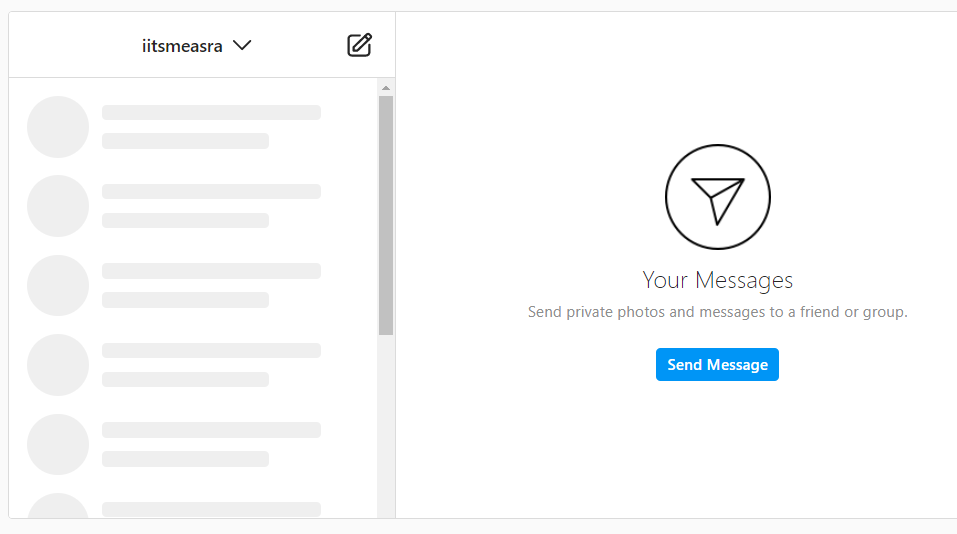 Method 2: Download Instagram App on The PC
The website version of Instagram does not allow certain activities like creating and viewing reels and posting videos. For doing these, you have to have the app installed on your device. To download the Instagram app on your desktop you need to visit the Microsoft Store through your desktop. Search Instagram and click on download.
Once the Instagram app gets downloaded you need to open it. If you have previously created an account on Instagram and you remember the password then click on the login option. Enter your details and you are good to go.
After logging in to your account, click on the Instagram direct message icon located at the top of the home feed. Here, you will see the names of the people with whom you have talked. And, if there is any unread message, the number will display on the dm icon.
Method 3: With The Help Of The Android Mirror
This method is renowned among Windows 10 users and is far easier than any other method. Under this, with the help of any third-party app or mirror feature of windows 10, mirror your android device. Follow the given options to connect your android and desktop. You can also use 3rd party apps like this.
Step 1: Start your desktop.
Step 2: In your Windows 10, head to the search option under windows 10 gadget.
Step 3: Now, you have to click on connect.
Step 4: On your android phone, go to the settings option.
Step 5: Search display and click on it. Under this, you will find the cast option, click on it as well. In some android devices, you will get the option of smart view instead of cast.
Step 6: Search for your desktop name here and click on it.
Step 7: Now, go to your desktop once again and open the connect app. You have successfully mirrored your android device. Now, you can enjoy Instagram on your desktop. With this, you can check Instagram messages as well.
Method 3: Use Third-Party App like Bluestacks
Bluestacks is very useful when it comes to converting your desktop into an android device. Through this, one can read Instagram messages on the desktop. Let us see how.
Step 1: Go to the official website of Bluestacks and search for this software.
Step 2: Log in with your Google account which you use on your android device. This step is necessary for the software installation.
Step 3: Once the installation gets done, go to the Google Play Store.
Step 4: On the Google play store click on the search bar option at the top.
Step 5: On this search box enter Instagram.
Step 6: Instagram will appear, click on it.
Step 7: Click on login and enter your login details.
Step 8: After logging in, click on the dm icon at the top.
Step 9: In this way, you can check Instagram messages on pc.
Conclusion
We have given all the required steps to Check Instagram Messages On PC in the above post. You can also comment down below in case of any doubt or queries.