Introduction
How often do you send an email without first checking for errors? Isn't that the case almost all of the time? Fortunately, Gmail, the most widely used email service, offers an "undo send" function that allows users to cancel a message within 30 seconds of sending it. Back in 2015, the feature was only available to a select few users as part of a beta program; now, it is available to everyone. In this article, we have outlined all the details to Recall sent Emails in Gmail. Gmail's undo send option does not necessarily call back the message, but it waits a certain time before delivering it to the intended recipient.
Steps To Recall Sent Emails In Gmail:
Step 1: Open your browser then access your Gmail and log in your account. Then click on the settings icon.

Step 2: Now, click on see all settings.
Step 3: Now, search for undo send and in front of undo send option, set the cancellation period to 30 seconds.
Step 4: Now, go down to the bottom of the page and click on save changes.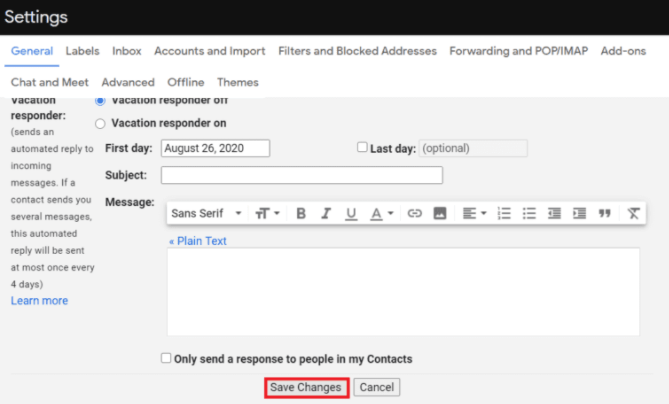 Step 5: Now, test if your recall option is working by composing and sending a new email. When the email is sent, you'll see an undo option at the bottom of your screen for 30 seconds, and you can recall your email only in that much duration of time.
Step 6: After making the changes to your Gmail from the browser, you can also use the undo option from your mobile Gmail application.
Conclusion
This article has provided all the required details to recall sent emails in Gmail. If you have any other issues related to this, let us know in the comment area.