Introduction
ETL is an acronym that stands for Extract, Transform, and Load.
It gathers data from various sources and converts it into a format that can be saved and accessed later.
Databases and ETL tools like these simplify data administration and improve data warehousing.
The most excellent ETL tools (Top 15 Best ETL Tools list in 2022) are listed here, including descriptions of their most popular features.
Commercial and open-source ETL tools are included in the ETL tools list.
Top 15 Best ETL Tools list in 2022
In this article, we will discuss the top 15 best ETL tools available in the market in 2022.
Fivetran is an ETL solution that adapts to the changing landscape and has the following notable features:
It's a top Cloud ETL Tool because it adapts to schema and API changes automatically, making data access simple and reliable.
It aids you in the creation of robust and automated processes based on pre-defined schemas.
This software allows you to swiftly add new data sources.
No special training or coding is required.
Databases such as BigQuery, Snowflake, Azure, Redshift, and others are supported.
IBM Data Stage is one of the top ETL tools on this list for handling increased metadata and connecting your company to the rest of the globe.
It delivers trustworthy ETL data.
Big Data and Hadoop are supported.
Additional storage or services can be accessible without the need for new software or hardware.
Real-time data integration is possible with this application.
K2View is one of the greatest ETL tools since it takes an entity-based approach:
Its entity-based ETL solutions cover the entire data integration-preparation-delivery lifecycle, based on business entities such as customers, devices, and orders, among others.
It allows for split-second data provisioning by providing a 360-degree picture of the entity at scale.
Any type of integration, including push-and-pull, live streaming, and CDC, is supported.
In addition, it cleans, formats, enriches, and anonymizes data in real time, allowing for operational analytics and regulatory compliance.
Open Studio by Talend is one of the free and open source ETL tools with the following notable features:
It's made to combine, transform, and update data from various sources.
This application has a simple set of capabilities that make working with data easier.
Big data integration, data quality, and master data management are all possible with this ETL solution.
It integrates over 900 databases, files, and applications in a seamless manner.
Metadata synchronization between database systems is feasible.
DataConnect by Actian is a data integration and ETL solution that brings the best of both worlds together.
The tool can be used on-premises or in the cloud to build, install, and manage data integrations.
You may connect to on-premises and cloud sources using hundreds of pre-built connectors.
It provides a straightforward and standardized way to RESTful web service APIs.
By providing reusable templates, the IDE framework allows you to rapidly scale and complete integrations.
Qlik is a data integration and ETL tool.
It can be used to construct graphs, dashboards, and applications.
It also allows you to see the entire story that is included within the data.
It reacts to interactions and changes in real time.
There are a variety of data sources and file kinds to choose from.
It uses drag-and-drop interfaces to build configurable and dynamic data visualizations.
Dataddo is a cloud based ETL platform with minimal coding requirements that includes the following features:
Its extensive connector library and bespoke data sources provide you with maximum control over the measurements and characteristics you require.
A central control panel keeps track of the status of all data pipelines at the same time.
Furthermore, the platform integrates with your current data stack, requiring no changes to your data architecture.
Its basic user interface makes it simple to use for non-technical individuals.
GDPR, SOC2, and ISO 27001 criteria are all met in terms of security.
The Oracle Data Integrator is an ETL tool. It's a collection of data treated as a single entity. The purpose of this database is to store and retrieve useful information.
It's one of the most successful ETL testing tools since it allows the server to manage massive amounts of data while allowing several users to access the same data.
It ensures consistent performance by evenly spreading data across all drives.
It works well in single-instance and real-world application clusters.
Logstash is the next data collection pipeline tool on the list, and it is regarded as one of the best for the following reasons:
It collects data and transmits it to Elasticsearch to be indexed.
It allows you to collect data from a variety of sources and store it for later use.
Logstash can normalise data from a variety of sources so it may be used at your intended destinations.
It allows you to cleanse and democratise all of your data in preparation for analytics and visualization of use cases.
All your Cloud/SaaS data can be easily replicated to any database or data warehouse in minutes with CData Sync.
With BI, Analytics, and Machine Learning, you can connect the data that drives your business.
It connects to Redshift, Snowflake, BigQuery, SQL Server, MySQL, and other databases.
CData Sync is a simple data pipeline that imports data into your database or data warehouse from any application or data source.
Integrate.io is a Data Warehouse Integration Platform for e-commerce.
The following are some of the notable characteristics of this one of the top open sources ETL tools:
It helps e-commerce companies generate a 360-degree view of their consumers, create a single source of truth for data-driven decisions, improve customer insights through improved operational insights, and increase ROI.
It provides a powerful low-code data transformation solution.
Any RestAPI-enabled source can be queried for data.
If no RestAPI exists, you can create one with Integrate.io's API Generator.

QuerySurge is an ETL testing solution built by RTTS, one of the best ETL tools on our list. It has the following features:
It was built with the intention of automating Data Warehouse and Big Data testing.
It also ensures that information gathered from data sources is kept in the destination systems.
It empowers you to enhance data quality and governance.
This software can help you speed up your data transmission cycles.
It helps with manual testing automation.
Oracle, Teradata, IBM, Amazon, Cloudera, and other platforms are among the systems tested.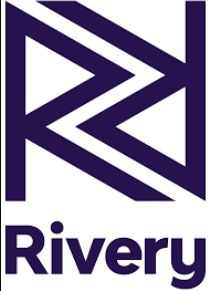 Rivery automates and orchestrates all data activities, allowing businesses to maximise their data's value.
Rivery's ETL platform consolidates, transforms, and manages all of a company's internal and external data sources in the cloud.
Rivery allows teams to develop and clone customised environments for specific teams or projects.
Rivery has a large library of pre-built data models to help data teams quickly build successful data pipelines.
It's a fully managed platform that requires no coding, scales automatically, and eliminates problems.
DBConvert is a database synchronization and communication ETL solution that makes the list of ETL tools for the following reasons:
This program contains over ten database engines.
It enables you to send over one million database records in less time.
The services listed below are supported:
Azure SQL, Amazon RDS, Heroku, and Google Cloud are all options.
There are about 50 different migration options.
AWS Glue is an ETL service that helps customers prepare and load data for analysis, and it includes the following capabilities:
It's one of the best ETL solutions for Big Data, allowing you to create and execute ETL operations directly from the AWS Management Console.
It has an automatic schema discovery feature.
This ETL tool generates the code to extract, convert, and load your data automatically.
Scheduled, on-demand, or in response to a specific event, AWS Glue tasks can be conducted.
Conclusion
Hopefully, this article was all you needed to find the finest ETL tools.
Let us know which tool is the most convenient for you.
Continue to frequently visit our page for additional helpful hints, and leave your thoughts below.