Introduction
If you are looking to unblock adobe flash players in Google chrome, then this article is for you. Earlier it was easier to access flash settings as you could have changed it from chrome settings only. But now, you'll observe in the latest chrome there is no flash option available in chrome site settings. So, now in order to enable flash, there is quite a different procedure you have to follow. In this article, we have given all the details to unblock Adobe Flash Player in Google Chrome.
Why Adobe Flash Player is no more available In Google Chrome?
Many issues were reported by the developers regarding the security of websites running over Google Chrome. The main reason was that Adobe Flash was able to create cookies that were undetected and could become a reason behind login credentials hack.
Due to these issues, Google Chrome blocked Flash and related support in 2020 and thereafter in 2021, Adobe itself stopped providing future supports to the Flash software.
Steps To Unblock Adobe Flash Player In Google Chrome
Step 1: In order to test the flash, search for a test flash player.
Step 2: Click on the first result you get.
Step 3: Now, you'll see Adobe flash player is no longer supported.

Step 3: Now, search for chrome webstore. And open it.
Step 4: Search for flash playlist and click on add to chrome.

Step 5: Click on add extension.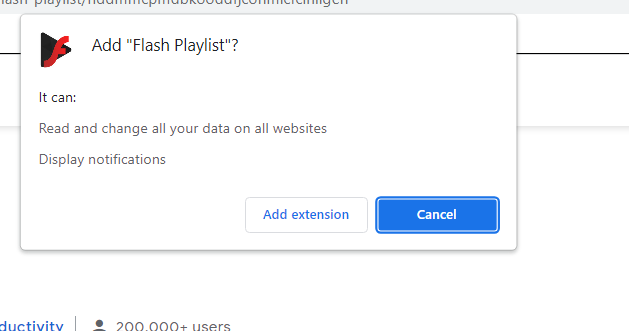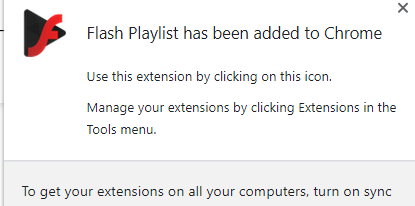 Step 6: Now, again, Google for a test flash player.
Step 7: Now, you can see you'll get an option to play the content.
Conclusion
In this article, we have outlined all the important details of unblocking Adobe Flash Player in Chrome. If you have any other queries or suggestions, let us know in the comment area. You can read more Google Chrome-related fixes here.