Introduction
If you are looking to take a scrolling screenshot, this article is for you. In this article, you will find all the steps to take scrolling screenshots on your android device.
Steps to capture scrolling screenshots on android
Following are the steps to capture scrolling screenshots on android:
Method 1: Use the In-Built Scrolling Screenshot Option
If you want to capture a scrolling screenshot on your smartphone, first take a screenshot of the screen; then, after taking a screenshot, you'll see a scroll option or an icon that represents the scroll. For the sake of reference, you might use the image as a guide.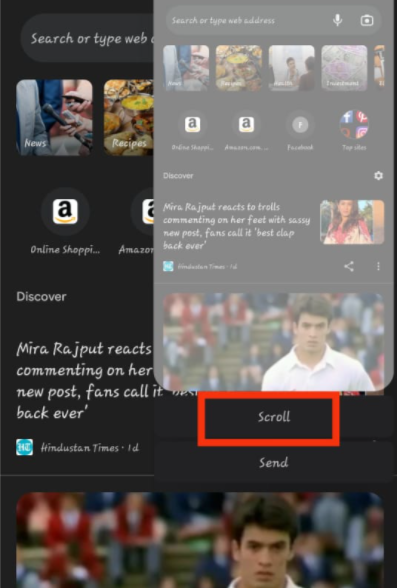 Method 2: Use Third-party Application
When it comes to third-party software, there are various options available to you, but always choose a secure and reliable program because security always comes first. Before you download an app, make sure to read the reviews and ratings.
Step 1: Install the LongShot application and grant the required permissions to the application.
Step 2: If you like taking scrolling screenshots of every screenshot, then set it to auto-scroll by ticking it.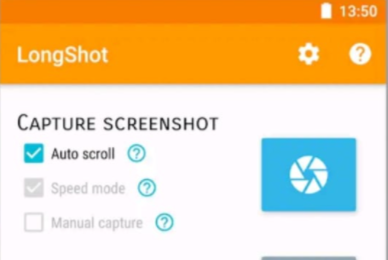 Step 3: You can also capture the screenshot of the web pages by pasting the URL.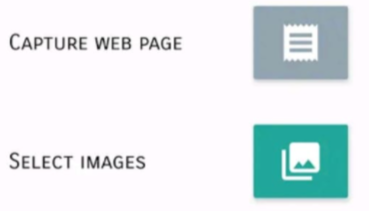 Conclusion
In this article, we have outlined all the steps to take a scrolling screenshot. As you can see, you can take a scrolling screenshot for an in-built option; however, a third-party application provides you with quite a range of features that you can use to make your work easy. If you have any other queries or suggestions, let us know in the comment area.