Introduction
If you are concerned, this post is for you because you have forgotten your device's pin.
In this article, we will learn simple steps and methods on How To Unlock Smartphone Without Pin.
Steps To Unlock Smartphone Without Pin
Following are the methods to unlock a smartphone without a pin.
Method 1: Use Google's Find My Device Service
Step 1: Select your device in Google Find My Device on your computer.
Step 2: Select Lock or Secure Device from the menu.
Step 3: A new window will appear on your screen, allowing you to change the password for your device. There's also the option to include a phone number and message for recovery. The existing password/PIN/pattern lock will be overridden if you create a new password. With this new password, you can now access your phone. The only condition for this method to operate is that your phone is signed into your Google Account.
Method 2: Use your Google Account to Bypass the PIN lock
There is a way to unlock your phone using your Google Account for Android devices older than Android 5.0. If you forget your PIN or password, you can use your Google Account credentials as a backup password to get beyond the PIN lock.
Step 1: To begin, repeatedly enter the incorrect PIN code. Because you don't remember the actual PIN, any PIN you enter will be incorrect. After 5-6 attempts, you will see the "Forgot Password" option on your screen. When you tap it, you'll be prompted to enter your backup PIN or Google Account credentials on the next screen.
Step 2: Your device will be unlocked, and your old PIN or password will be erased. You can now create a new password for the lock screen. However, you won't be able to use that option if you don't have a backup pin setup, and unfortunately, you'll have to "Wipe Data" before doing so make sure you'll make a backup and store it in a safe place.
Method 3: Use Third-party Apps and Software
Step 1: Search for Dr. Fone toolkit.
Step 2: Scroll down a little in order to find the recovery option, then select it and download the kit.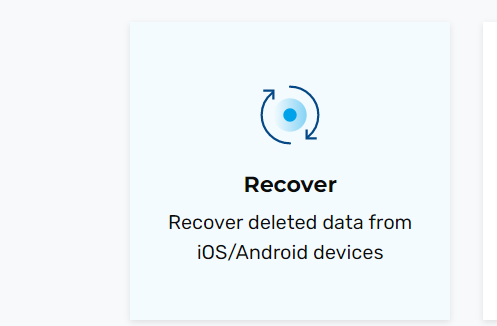 Step 3: After launching the software, click on the screen lock. Connect your phone to your computer with a USB cable now and press the Start button. Then, choose your phone's model from the list of devices supplied. To confirm, type "000000" in the appropriate area and then press the Confirm button. The program will now prompt you to switch to download mode on your phone. Simply follow the on-screen directions to download the recovery package to your smartphone. All you have to do is wait for the recovery package to download onto your smartphone.
You'll be able to remove the screen lock or password altogether after it's finished. Make sure that the next PIN code you create is simple so that you don't forget it.
Method 4: Use Android Debug Bridge (ADB)
Step 1: To begin, connect your phone to your computer using a USB cord.
Now, inside your platform-tools folder, open a Command Prompt window. By clicking Shift+Right Click and then selecting the option to open the command window here, you can accomplish this.
Copy and paste the following code into the command prompt window and then press Enter.
adb shell rm /data/system/gesture.key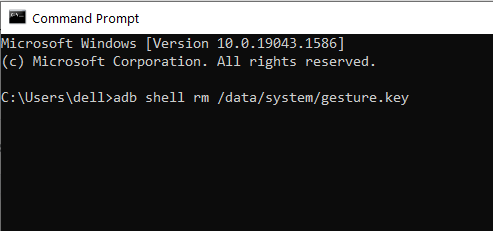 Step 2: Simply restart your smartphone after that. The smartphone will no longer be locked, as you can see. Create a new PIN or password for your phone now.
Conclusion
In this article, we have outlined all the methods to unlock a smartphone without a pin. If you have any other queries or suggestions, let us know in the comment area.
Read All MI Related How-To & Fixes here.