Introduction
Having a reliable Wi-Fi network at home and work is becoming increasingly important. Evidently, so much of our jobs or ordinary day-to-day activities rely on us being online. It's frustrating if we can't connect to a Wi-Fi network, especially if we forget the password.
If you forget the password to your Wi-Fi network, here's "How To Find Wi-Fi Password On Android." Furthermore, Android provides little or no aid in retrieving saved passwords.
After many demands from users, Android has finally included an essential function called "Password Sharing for Wi-Fi." However, this characteristic is only functional on devices operating on Android 10.
Others are still unable to do so. As a result, in this post, we'll go through other methods for locating your Wi-Fi password and sharing it with your friends.
If you are looking to find Wi-Fi passwords on Android, then this article is for you. In this article, we have outlined all the steps on How To Find Wi-Fi Password On Android.
Steps To Find Wi-Fi Password On Android
Step 1: Connect to the Wi-Fi connection you wish to connect to. Then, long press on the Wi-Fi icon.
Step 2: Now, click on the lock icon
Step 3: Now, you will get a QR code, and below it, you can see the password. However, some devices do not show the password below the QR code, as you can see in the image. In that case, follow the next step.
Step 4: Install Wi-Fi QR Code password scanner. Then, scan the QR code of the Wi-Fi network you wish to crack the password of.
Step 5: After scanning the QR code, you'll get the scan result in which you will get the Wi-Fi password.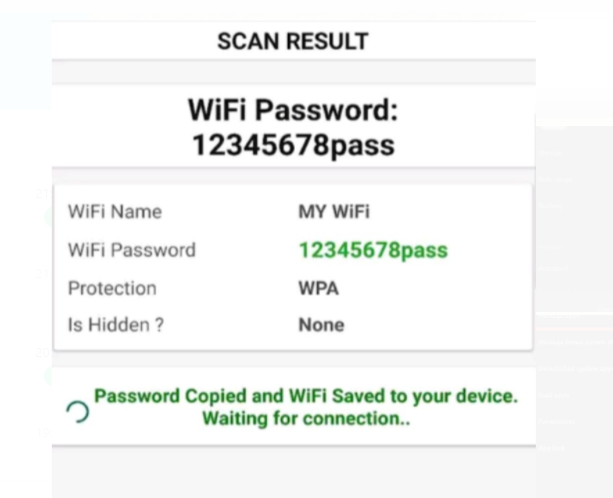 Conclusion
In the above post, we have given all the required steps to find Wi-Fi passwords on android. If you have any other queries or suggestions, let us know in the comment area below.