Introduction
If you are looking to fix the mouse pointer disappears in chrome. In this article, we have given all the details to Fix Mouse Pointer Disappears In Chrome issue.
Method 1: Kill Running Chrome and Relaunch
Step 1: Right-click on the taskbar, then click on task manager.
Step 2: Click the End Task button on the bottom right after selecting the running Google Chrome process from the Processes list. This will close all of Google Chrome's tabs and processes. After that, relaunch Google Chrome and check to see if your cursor is still there.
Method 2: Restart Chrome using chrome://restart 
It takes a long time to kill every running process using the Task Manager. As a result, instead of restarting the Chrome browser, you can use the 'restart' command. Simply type chrome://restart into the URL input field of the Chrome browser to restart it. All current processes will be terminated, and Chrome will be restarted all at once.
Method 3: Enable or Disable the Hardware Acceleration
Step 1: Now, open chrome and click on the three dots. Later, go to settings and then click on advanced settings.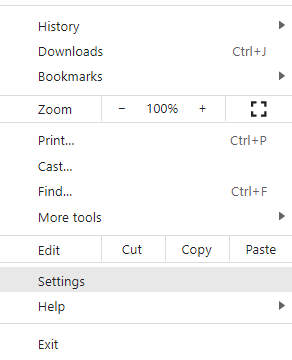 Step 2: The 'Use hardware acceleration when available option may be found in the Advanced Settings' System column. Toggle the option to enable or disable Hardware Acceleration in this window. Restart the browser now.
Method 4: Use Chrome Alternatives
If none of the options above work for you, you can try switching to a different browser. You can always switch to another browser, such as Microsoft Edge or Firefox if you don't want to use Google Chrome. The new Microsoft Edge was built with Chromium in mind, so it looks and feels a lot like Chrome.

Conclusion
In this article, we have outlined all the important details in order to fix the mouse pointer disappearing in chrome. If you have any other queries or suggestions, let us know in the comment area.
Check out more Google Chrome Fixes here.