Introduction
To play any game on Zoom, you must first create a Zoom call and guarantee that everyone is able to join it. You will only be able to schedule 45-minute sessions in the free version. It would be ideal if any member of the group could purchase the paid version, as there would be no time constraints.
By navigating to the Manage Participants area and selecting the 'Invite' option, you may create an invitation link. This link can now be sent to anyone via email, text message, or any other form of electronic communication. You can start playing the game once everyone has arrived at the meeting.
Method 1: Play the Family Feud Online Game on Zoom/MSN
The most convenient method to play Family Feud with your friends is to use MSN's free online Family Feud game. Access the official website and then select "Play Classic." This will launch the original online version of the game, but you will only be able to play one round before having to purchase the full version. A different option is also available. You may play a similar game called "Guess It" for free online by selecting the "Play Free Online" option. Make sure everyone is connected to a Zoom call before starting the game. The game should be played with a minimum of ten players and a host. You can, however, play with a smaller group of players if you can divide them into equal teams and act as the host. Before the game begins, the host will share his screen and computer sound.
The game will now proceed according to the usual regulations. Because a buzzer is difficult to set up, assigning control of a round or question to a team on a rotating basis is preferable. If the host wishes, he or she can read the question aloud once it has been displayed on the screen. The member of the team will now attempt to guess the most popular responses.
Method 2: Create your Own Custom Family Feud on Zoom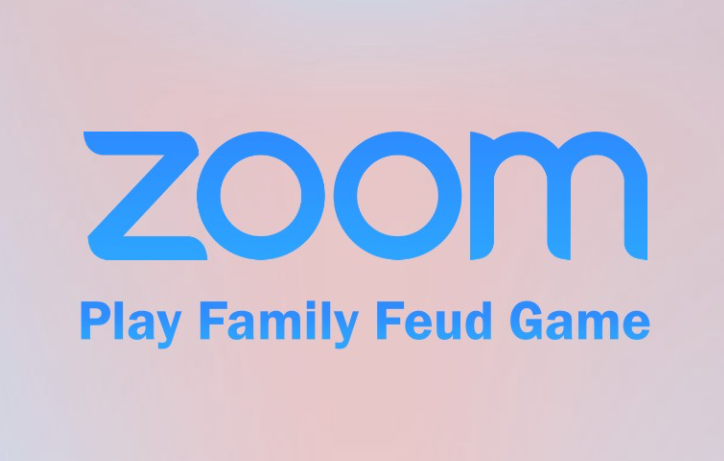 This method can be utilized by all those true Family Feud fans. One participant will be the host and will be required to complete additional duties. As the host, you can plan and conduct the game once everyone has joined the Zoom call. Divide the players into two teams and give each squad a unique name. Create a tally sheet using Zoom's Whiteboard tool to keep track of scores and update them with correct answers guessed by a team. Ensure that everyone has access to this sheet. You can use your computer's built-in stopwatch to simulate the timer.
You can either make your own questions or use one of the many free Family Feud question banks accessible on the internet. These online question banks will also include a list of the most popular answers as well as a popularity score. Before you begin the game, write out 10-15 questions and keep them handy. Having extra questions on hand will ensure that the game is fair, and you'll be able to skip any questions that the teams find too difficult.
You can start playing the game after everything is ready. Begin by reading the question aloud to the class. You can also utilize Zoom's whiteboard feature or make mini question cards and hold them on your screen.
Conclusion
In this article, we have outlined all the methods to play family feud on Zoom. If you have any other queries or suggestions, let us know in the comment area.
Read all How-To articles and Fixes related to Software here.