Introduction
Are you seeking project management software that will allow you to manage your projects and team members easily?
If yes, then you've come to the correct place.
Adopting new approaches, using the latest technology, and deploying new tools have become the need of the hour to improve your position in the current environment.
To help you enhance your game, we've produced a list of the top project management software.
Before we look at them, let's look at why they're crucial to use in the first place.
Top 15 Best Management Tools in 2022
In this article, we have outlined the 15 best Project Management Tools in 2022:

ProofHub is an incredibly scalable tool. Managers can use it to manage a wide range of project tasks while maintaining complete control over project communication.
Managers can delegate work in a systematic and precise manner.
ProofHub has its own timesheet tool, allowing team members to track how much time they spend on tasks.
It is one of the most comprehensive business management software solutions for professional and creative services.
Scoro is the appropriate PM tool for individuals who want to provide structure to their job.
Projects, clients, and teams can all be found in one spot.
With a seamless workflow, you can stay organized in every element of your business.
Get a real-time overview and reports that are generated automatically.
DropBox, Mailchimp, Outlook, and other services can be combined.

A dedicated team created Workzone to assist individuals and businesses in gaining better command and visibility over their work management.
It provides a central location for them to manage and share work, ensuring that everyone is on the same page.
Obtain top-level reports so everyone knows what's next on the agenda.
It allows for more efficient communication.
Tasks, to-do lists, and file sharing are just a few of the features that make collaboration a breeze.
Filestage is an enterprise-ready marketing project management platform that enables teams to review and approve project deliverables more quickly.
Throughout the proofreading process, Filestage streamlines, analyses, and automates feedback on deliverables, reducing errors and ensuring compliance guidelines are fulfilled.
Create a system of review and approval that is consistent.
Real-time comments on movies, documents, photos, and audio files
Version control for deliverables is a must.
ProProfs Project is a feature-rich project management solution that can help businesses of all sizes manage, track, and execute projects efficiently.
It consolidates all your projects under one roof, allowing your teams to collaborate on them.
It can help you share files on the go, debate barriers, provide feedback through task comments, and receive real-time project updates.
The program may help you with everything from assigning and prioritizing tasks to tracking and completing them.
You can also produce invoices, manage billable and non-billable hours, and create timesheets for each team member.

HubSpot is an all-in-one CRM application that brings together the power of your marketing, sales, customer service, and project management teams.
HubSpot's free Marketing Hub includes Projects, a centralized location for all your tasks, data, and conversations.
You can start managing your projects right away with the built-in templates.
Break out separate tasks for each project, assign owners, specify due dates, and supply any necessary attachments or assets under Projects.
Because it's part of HubSpot's CRM, you'll be able to integrate all your customer data with your marketing, sales, and support teams.

Zoho Projects is also one of the greatest best project management software that will help you streamline your forthcoming work and duties with a single click.
File management that works
Gantt charts are used to track the progress of a project.
Teams can use one tool to develop, collaborate, and communicate.

It is quite a popular project management tool, with over 250k users worldwide.
It helps you to create project plans and timetables, measure activity, manage budgets, adhere to deadlines, and organize efficient cooperation all in one spot.
Maintain a balanced workload by keeping all resources engaged.
Comments, attachments, and notifications are all examples of collaboration.
Gantt charts and a board view are available in the workspace.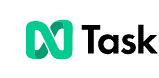 nTask is a new tool on the market that is still in its early stages of development, with additional features and AI being added as the application matures.
Task and Project Management: Easily create tasks and projects with task checklists, updates, and a progress meter.
Use a risk matrix to identify and quantify potential threats as well as the frequency with which they occur.
Issue Management: Use adjustable severity, priority, and status options to create and handle issues.
It is a project management tool that can be utilized as both a team collaboration platform and a task management system.
A task can be created from a message, assigned to a team member, and given a due date and priority.
You'll be taken to a task-related conversation if you select Task Discussion.
It also has built-in audio and video calling.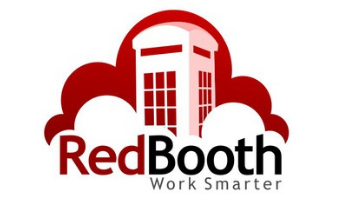 Redbooth is an easy-to-use online task and project management software for busy teams.
Furthermore, Redbooth lets you keep your entire team organized, in sync, and on track.
Task and project management that is intuitive
Tasks can be easily delegated and assigned.
Apps for iOS and Android are available.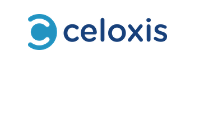 Celoxis is an all-in-one PM tool that has won numerous awards.
It helps businesses manage their resources, timesheets, portfolios, projects, tasks, issues, and risks all in one location.
It provides a lot of collaborative capabilities, including a free client portal that you can customize.
Project management software that is all-in-one
Not only with your coworkers but also with your clients, you may collaborate easily, share files, discuss, and exchange comments.

TeamGantt is a modern project management system that makes project scheduling software available online.
This Gantt program makes project management a breeze.
Drag and drop scheduling is simple and quick.
Easy-to-use and intuitive
Updates on progress in real-time

Proworkflow is a project management application that your team will appreciate.
It's lovely, adaptable, and quite simple to use.
It also interacts with all the required tools, saving time and optimizing your operations.
It's simple to allocate employees, track time, and reschedule projects.
It's never been easier to quote and invoice.
Consistent assistance and advice
Mavenlink is cutting-edge software that helps service businesses connect with people, projects, and revenue.
It assists you in effectively completing projects in a world where connection, transparency, and performance are more important than ever.
Easily manage several projects.
Organize project schedules using an easy-to-use interface.
Ensure that all your projects in your portfolio are visible.
Conclusion
In this article, we have highlighted the best project management tools for your help.
However, if you have any other suggestions regarding this or have any queries, let us know in the comment area below.