Introduction
In this article, we will learn the approach to recover Deleted history on Google Chrome. It is very important to know about the recovery process because we lost important searches made in the past and always wish to recover that data but failed to do so.
Fortunately, we have many ways to recover the deleted history, especially on google chrome. Thus, it is possible to recover the deleted history by following the below-given steps.
Methods to be followed to recover deleted history on Google Chrome
Use your Google account
We can restore the deleted history using the google account that was logged in while making those searches. Moreover, while searching the browsing activity on your Google account, you will always find those websites you have searched in the past.
Step:1 Open your Google account.
Click on the icon with a circle shape at the top right corner of the page.
Step:2 A small window will get open and choose the " Manage Your Google Account" option.
Step:3 Choose the " Data & Privacy" option in the vertical sidebar. Sometimes it is also written as " Data and Personalization."
Step:4 After opening "Data and privacy" scroll down the page to " History settings".
Step:5 Click on " Web & App Activity". But make sure that it was already in "On" mode, only then you can access your deleted browsing history,
Step:6 You will get an " Activity control page". Scroll it down and find " Manage activity".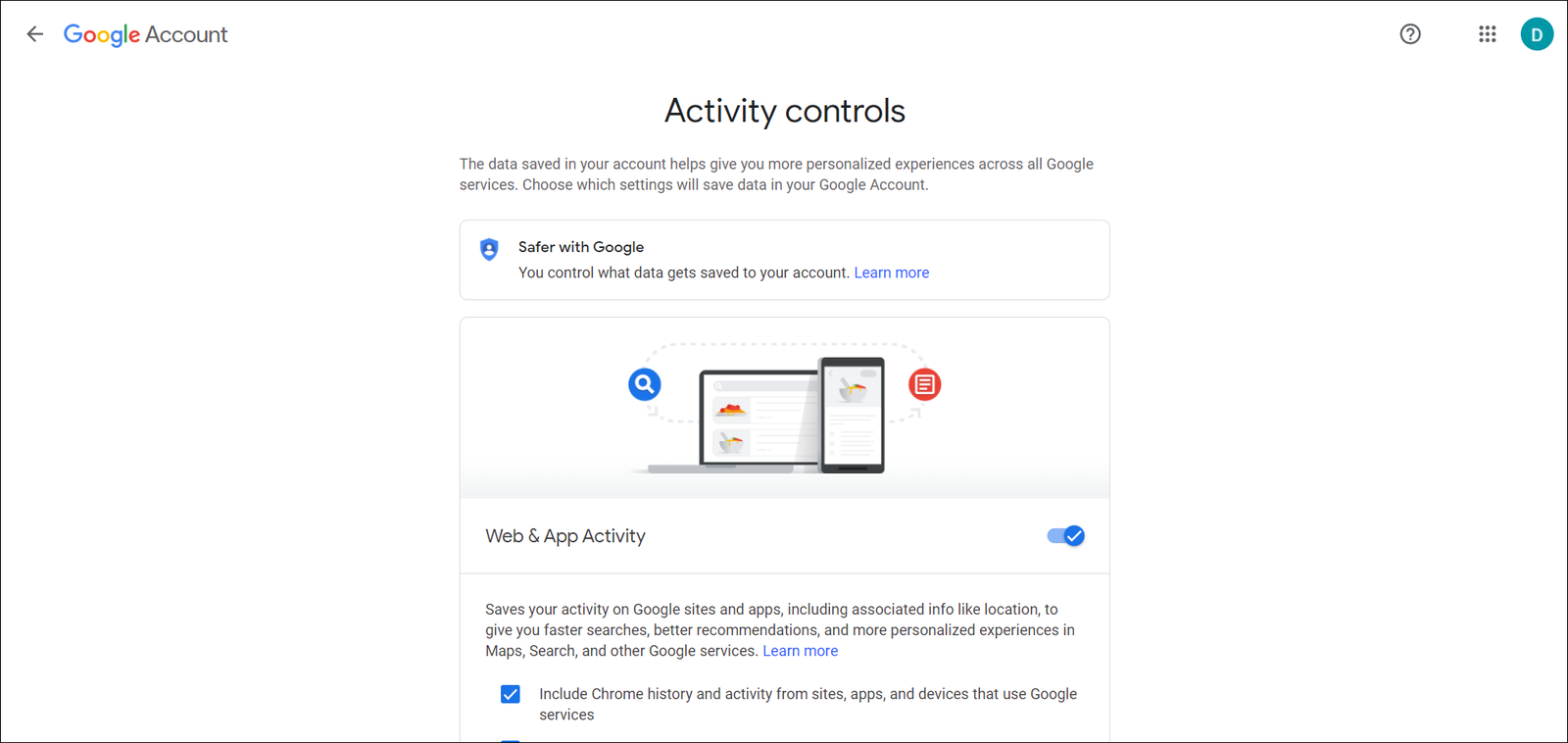 Step:7 Click on " Manage activity".
In the "Manage activity" option it is written that the user can see and delete the past activity.
After clicking on that option a page will get open with "Web and App Activity" where you can see all your search activities made in past.
Scroll down the page, and you will get all your deleted history of Google chrome.
Moreover, we are provided with more options on the same page like Deleting the data, Activity controls, etc.
Conclusion
The method discussed in this article to recover deleted history on Google Chrome using a Google account is not the only method to achieve this task but it is a good method when we have a valid Google account and we are logged in that in the Google Chrome.
This method fails, if the user had already paused the " Web & App Activity" option.
In such cases, we can use other methods like
" Restore Previous versions" option for Your Google Folder.
Use a Data Recovery Software.