Introduction
Editing images on PCs with the finest free photo editing software is far easier than editing movies, as video editing entails trimming videos, adding text overlays, merging multiple video clips, and ensuring that the quality remains high, among other things.
The most crucial question to ask when it comes to editing videos is how to edit videos. Let me restate which software to use to edit videos on Windows. Now that there is various video editing software on the market, how do you know which one is the best and which one to use to edit your videos?
Let's talk about the most powerful video editing software for Windows 10, which has all the functions consumers need.
The Top 15 Best Video Editing Tools in 2022
In this article, we have highlighted the 15 best video editing tools available in the market in 2022.
Adobe Systems created Adobe Premiere Pro CC, a video editing program.
It is the most advanced video editing software available.
It comes with a 7-day free trial, after which you must pay to continue using it.
Professionals, amateurs, and everyone else use it.
Filters for audio and video
VR content and 360-degree video
Multicam Editing refers to the ability to edit numerous videos at once.

CyberLink PowerDirector is a video editing program created by the company CyberLink.
The best aspect is that it comes with a 30-day trial, so if you aren't satisfied after that time, you can quickly switch to another product.
It supports the following features:
Clip trimming, joining, and overlapping
Support for emerging standard formats like H.265 360-degree video
Editing suites with a lot of features
Lightworks is a non-linear video editing software for digital videos (2K and 4K support) as well as PAL and NTSC television. EditShare LLC created and published Lightworks.
Lightworks has millions of adapters because it is available on all three major platforms: Windows, Mac, and Linux.
It can import a wide range of file types.
It has advanced tools.
Adobe Premiere Elements is a video editor by Adobe Systems.
It's a streamlined version of Adobe Premiere Pro that can handle an unlimited number of video and audio tracks.
This software is compatible with both Windows and Mac operating systems.
A 30-day free trial of Adobe Premiere Elements is also included.
The finest aspect is that it is extremely user-friendly and suitable for beginners.
This software makes video editing as simple as possible for users, thus, it's a must-try.

Flash-Integro, LLC's VSDC Video Editor, is a non-linear editing program.
Believe it r not, this software is free.
It allows you to edit videos in high and ultra-high quality.
Post-production effects in 4K resolution.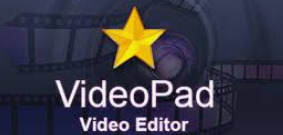 Special effects, overlays, graphics, and transitions, as well as color correction and sound effects, can all be added to your movie.
Then export all of your completed films to YouTube, Facebook, Google Drive, and other mobile devices quickly and easily.
With two built-in screens, editing is simple and easy (one for previewing selected clips, the other for seeing the entire sequence).
For polished professionalism, use pre-made and customizable transitions.
Using presets, you can easily create video files that are optimized for various platforms, such as Facebook and YouTube, and share them directly from the app.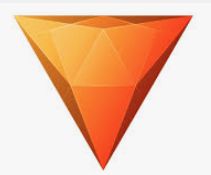 HitFilm Express could seem intimidating at first—designed to create Hollywood-style films—but it's well worth the effort because it's one of the greatest all-in-one free video editors available.
You can edit videos easily with motion tracking, color pickers, and cropping tools.
Composite shots have been improved to allow you to animate two different viewpoints together for strange video effects.
To smooth out unsteady footage, there's an auto-stabilizer.
Create unlimited videos and audio timeline tracks as you want.
As the application combines superior 8K editing, color correction, visual effects, and audio post-production in a single production package, DaVinci Resolve is the video editing software of choice for many professional editors of films, television shows, and commercials.
Use a split timeline for trimming, quick navigating, and cutting.
A specialized trimming interface allows you to fine-tune your edits.
Audio and video clips are automatically synced thanks to intelligent auto-editing.
There are built-in picture-in-picture effects, retiming, stabilization, dynamic zoom, text, and audio.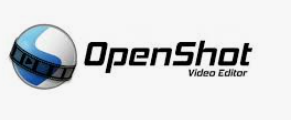 OpenShot is a wonderful video editing program for novices as it has a simple user interface.
You can easily customize templates for the title cards.
Drag-and-drop feature allows you to quickly add video, audio, or image assets to your project.

Shotcut is an open-source, cross-platform video editor with a big instructive video collection. FFmpeg, 4K, ProRes, and DNxHD are among the formats it supports.
Native timeline editing, which uses FFmpeg, the premier multimedia framework, to allow users to integrate video files directly into their project file rather than a media library.
FFmpeg, the main multimedia framework, provides support for the most recent audio and video formats.

Blender video editing is a free-to-use open-source 3D creation package. It provides modeling and rendering tools for 3D animations. The program supports hundreds of developers from all around the world.
Due to its vast user base, Blender's software has many tools.
Advanced rendering techniques to save and export your project more quickly.
Game logic can be programmed into video game development software.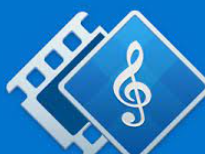 Movie Maker 10 is also a useful video editing software for Windows.
It's ideal for creating quick changes to small video clips that require an immediate attention tool for auto-previewing modifications and effects.
Auto-movie features allow you to create bespoke cuts from your video recordings.
To effortlessly add music, titles, and credits, use the Animation tab.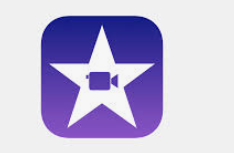 iMovie, like many other native Apple software, is simple to use and uses a drag-and-drop interface to transfer files from your hard drive to your computer.
It's a simple way to create engaging films that will help you increase your YouTube marketing efforts.
Support for 4K resolution, allowing users to make films of cinematic quality.
Cloud storage lets you work on the same project on your iPad, iPhone, and Mac at the same time.
For professional-looking credits, there are dozens of studio-quality title animations.

Kapwing is a no-download video editor that works on both Windows and Mac computers. It includes everything you'll need for most vlogs and professional video editing.
An automatic video editor mechanically cleaves silence in videos.
Subtitles and the background were created using artificial intelligence (AI).
There is no limit to the amount of data that can be stored in the cloud.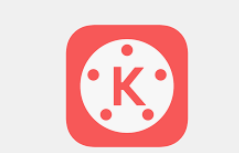 KineMaster, a video editor, particularly for editing videos, will help you get more clicks, likes, and shares on your social networking sites.
Keyframe animation: motion effects
user interface that can be modified.
Combine, chop, and mix your films with these tools.
Conclusion
Hopefully, this post was useful, and you can now easily choose among the Best Video Editing Software for Windows 10, but if you have any further queries, please leave them in the comments area.