Introduction
Smartphones can now shoot DSLR-quality videos (some camera applications can even do that). It's no surprise that consumers are on the lookout for the finest video editing software to help them improve their videos. Undoubtedly, there is a variety of free video editing software available for the PC, some of which is difficult to use. Also, a basic necessity is a PC for that. On the other hand, video editors on Android are easy to use and come with various valuable tools. However, sometimes you feel like adding new and different features or filters to the photo, and for that, you would need online editing tools for the pictures; some of the tools you can also use online, and for the rest of them, you'll have to download, and you can access the online features. So here we have brought the guide and some of top 15 Best Online Video Editing Tools in 2022 to help you edit photos without installing software.
Top 15 Best Online Video Editing Tools in 2022
In this article we have highlighted 15 best online video Editors in 2022: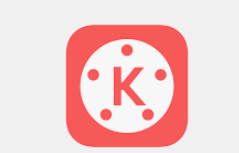 KineMaster, a video editor, particularly for Android or iPhone, will help you get more clicks, likes, and shares on your social networking sites.
Keyframe animation: motion effects
user interface that can be modified.
Combine, chop, and mix your films with these tools.
InShot is one of the better solutions if you need an Android app that doesn't leave a watermark.
It features a simple interface, and the advertisements don't interfere with your work.
It includes all the standard video editing functions, such as trimming, cropping, splitting, and applying video effects, among others.
Except for everything else you also get an option for freezing a segment of the video.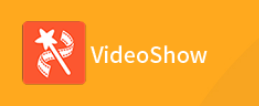 Beyond clipping and pasting scenes together, VideoShow allows you to edit video content in a variety of creative ways.
Text overlays, stickers, music, filters, and sound effects are all available in the award-winning app, which has over 400 million users.
It lends itself to video producers that want to add a little more creativity to a vlog series where the video is mostly of one person speaking straight to the camera because of these capabilities.
It's simple to use but powerful, with HD outputs available to free users.
It has a large music library.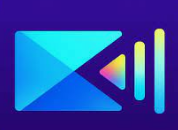 This powerful video editor comes with a set of creative design features that are only available for Android and desktop users.
The program, which was created by CyberLink, can let you produce 4K-quality videos from footage captured on a variety of devices.
Motion tracking, for example, allows you to focus on select things in each frame; video collages, which allow you to put together many photographs into a motion film; and video stabilization, which allows you to remove "shaky camera" moments from your footage.
Using the chroma key, PowerDirector can also assist you in creating voiceovers and innovative sound effects.
Green screen editing, motion graphics, and keyframe controls are all powerful capabilities.
When compared to competitors such as Adobe Multi-track editing and timelines, the pricing is incredibly low.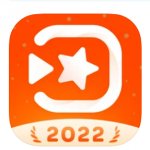 VivaVideo simplifies professional-level editing for video creators.
The application, which is free and available for all mobile devices, allows you to edit, merge, speed up, slow down, and reverse films and images fast and easily.
A simple collage and presentation builder is also included, as well as a variety of camera lenses for collecting new, editable footage directly inside the software.
VN is one of the best free video editors for Android, and VN is at the top of the list.
This video editor has video filters, effects, transitions, and templates that are all entirely free to use as if there are no in-app purchases.
On the other hand, the Android app contains advertising.

VN is at the top of the list when it comes to the best free video editors for Android.
This is because all the video filters, effects, transitions, and templates in this video editor are completely free to use.
In other words, no in-app purchases are available.
The Android app, on the other hand, has advertisements.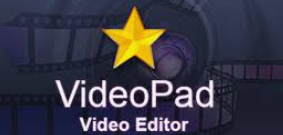 Special effects, overlays, graphics, and transitions, as well as color correction and sound effects, can all be added to your movie.
Then export all of your completed films to YouTube, Facebook, Google Drive, and other mobile devices quickly and easily.
With two built-in screens, editing is simple and easy (one for previewing selected clips, the other for seeing the entire sequence).
For polished professionalism, use pre-made and customizable transitions.
Using presets, you can easily create video files that are optimized for various platforms, such as Facebook and YouTube, and share them directly from the app.
iMovie, like many other native Apple software, is simple to use and uses a drag-and-drop interface to transfer files from your hard drive to your computer.
It's a simple way to create engaging films that will help you increase your YouTube marketing efforts.
Support for 4K resolution, allowing users to make films of cinematic quality.
Cloud storage lets you work on the same project on your iPad, iPhone, and Mac at the same time.
For professional-looking credits, there are dozens of studio-quality title animations.
Kapwing is a no-download video editor that works on both Windows and Mac computers. It includes everything you'll need for most vlogs and professional video editing.
An automatic video editor mechanically cleaves silence in videos.
Subtitles and the background were created using artificial intelligence (AI).
There is no limit to the amount of data that can be stored in the cloud.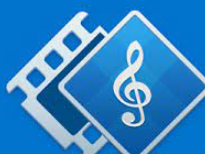 Movie Maker 10 is also a useful video editing software for Windows.
It's ideal for creating quick changes to small video clips that require an immediate attention tool for auto-previewing modifications and effects.
Auto-movie features allow you to create bespoke cuts from your video recordings.
To effortlessly add music, titles, and credits, use the Animation tab.
OpenShot is a wonderful video editing program for novices as it has a simple user interface.
You can easily customize templates for the title cards.
Drag-and-drop feature allows you to quickly add video, audio, or image assets to your project.
As the application combines superior 8K editing, color correction, visual effects, and audio post-production in a single production package, DaVinci Resolve is the video editing software of choice for many professional editors of films, television shows, and commercials.
Use a split timeline for trimming, quick navigating, and cutting.
A specialized trimming interface allows you to fine-tune your edits.
Audio and video clips are automatically synced thanks to intelligent auto-editing.
There are built-in picture-in-picture effects, retiming, stabilization, dynamic zoom, text, and audio.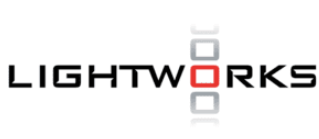 Lightworks is a non-linear video editing software for digital videos (2K and 4K support) as well as PAL and NTSC television. EditShare LLC created and published Lightworks.
Lightworks has millions of adapters because it is available on all three major platforms: Windows, Mac, and Linux.
It can import a wide range of file types.
It has advanced tools.
Adobe Premiere Elements is a video editing program by Adobe Systems.
It's a streamlined version of Adobe Premiere Pro that can handle an unlimited number of video and audio tracks.
This software is compatible with both Windows and Mac operating systems.
A 30-day free trial of Adobe Premiere Elements is also included.
The finest aspect is that it is extremely user-friendly and suitable for beginners.
This software makes video editing as simple as possible for users. Thus, it's a must-try.
Conclusion
Hopefully, this post was useful, and you can now easily choose among the best online video editing tools for Android and PC as well, but if you have any further queries, please leave them in the comments area.