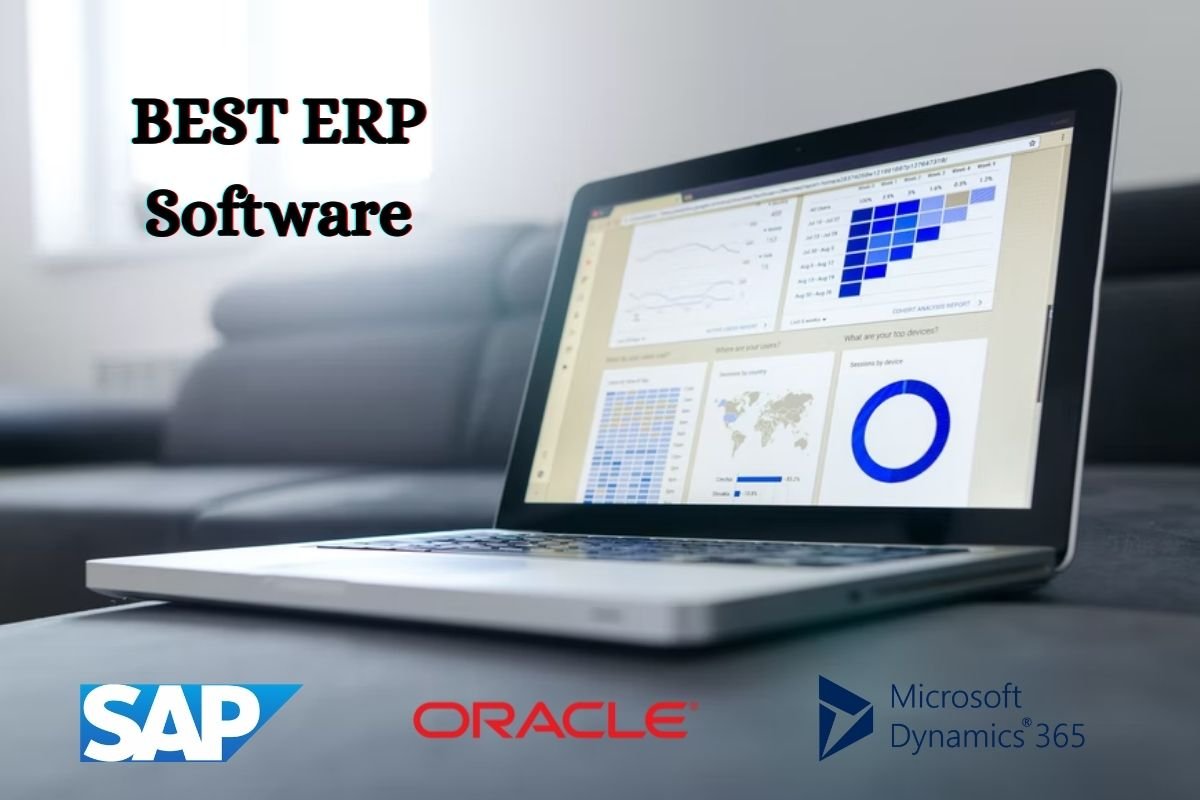 Introduction
ERP stands for Enterprise Resource Planning and is the most common software being used by small, mid and big enterprises. In the 1990s, when ERP software started building its modules, they were mainly designed keeping big industries in mind. After the digital and cloud revolution, the cloud ERPs were planned to keep both mid and small industries by introducing a pay-per-use pricing model. There are more than 1000 ERP software solutions in the market, and it gets tough to choose the right one for our business. This article will discuss the top 15 best ERP software solutions available in the market in 2022.
Top 15 Best ERP Software in 2022
Let us go through the list of the top 15 Best ERP Software in 2022:
1. SAP ERP
SAP ERP is the leading ERP software with a 24% market share. It provides both cloud and on-premise ERP services. Based on customer size, it has three different products in the market:
Advantages of SAP ERP:
SAP has a powerful database, S4HANA, capable of in-memory calculations.
SAP releases major updates every quarter; hence it is always updated as per the latest trend.
SAP modules support high customisation and integrations with all available external solutions.
Shortcomings of SAP ERP:
One major Shortcoming of SAP ERP is that it is very costly. That was the major reason that companies like Tesla chose to create their own ERP solutions.
SAP is big and hence complex. It requires an SAP consultant to manage and operate.
The new version is updated every 6 months. This is an advantage of keeping trends in mind but a disadvantage of keeping resources, knowledge and investment in mind.
2. Oracle Cloud Enterprise Resource Planning

Oracle, the owner of SQL and Java, introduced Oracle Cloud ERP in 2012 and is the biggest competitor of SAP. Until 2008, even SAP used the Oracle database to save their data.
Advantages of Oracle Cloud ERP:
It is a Software as a Service (SaaS). It means the customer doesn't need to maintain infrastructure.
Unlike SAP, Oracle has one solution for small, midsize, and large companies.
Shortcomings of Oracle Cloud ERP:
It has been reported that it has less scope of extension with respect to procurement
There is a shortage of DIY knowledge for developers and analyst
3. NetSuite ERP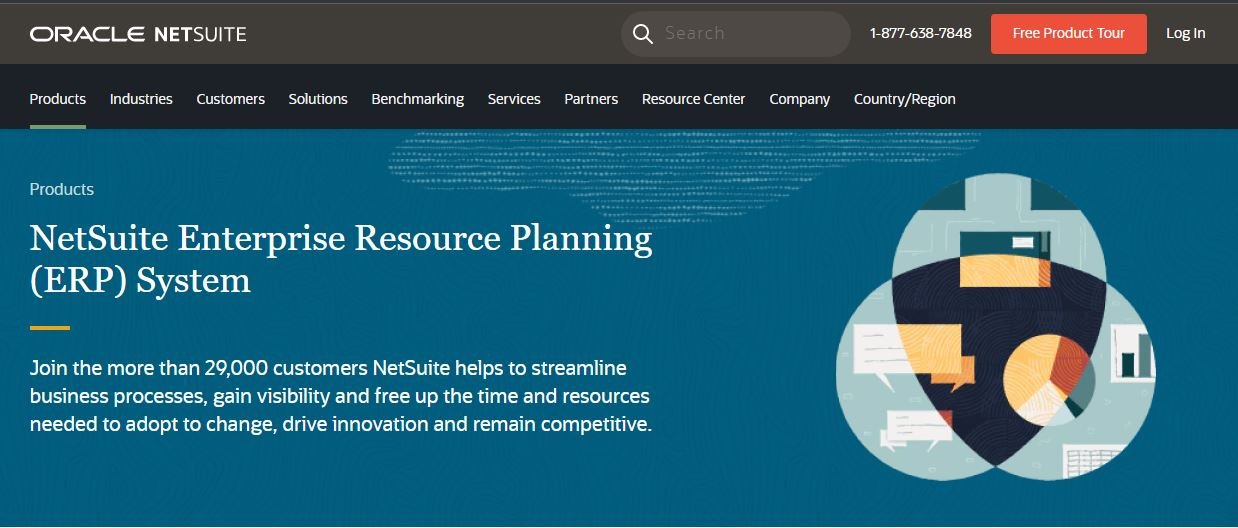 NetSuite ERP was founded in 1998 and was acquired by Oracle in 2016. It is an all-in-one cloud business management solution focusing on data computation and analytics.
4. Microsoft Dynamics 365

Microsoft Dynamics 365 is Microsoft's ERP and CRM solution that started in 2016. It offers a data-driven solution for better insights and connectivity.
5. Sage X3

Sage X3 offers a cloud ERP for small and medium-sized enterprises, mainly focusing on production, supply chain, and financial management.
6. SYSPRO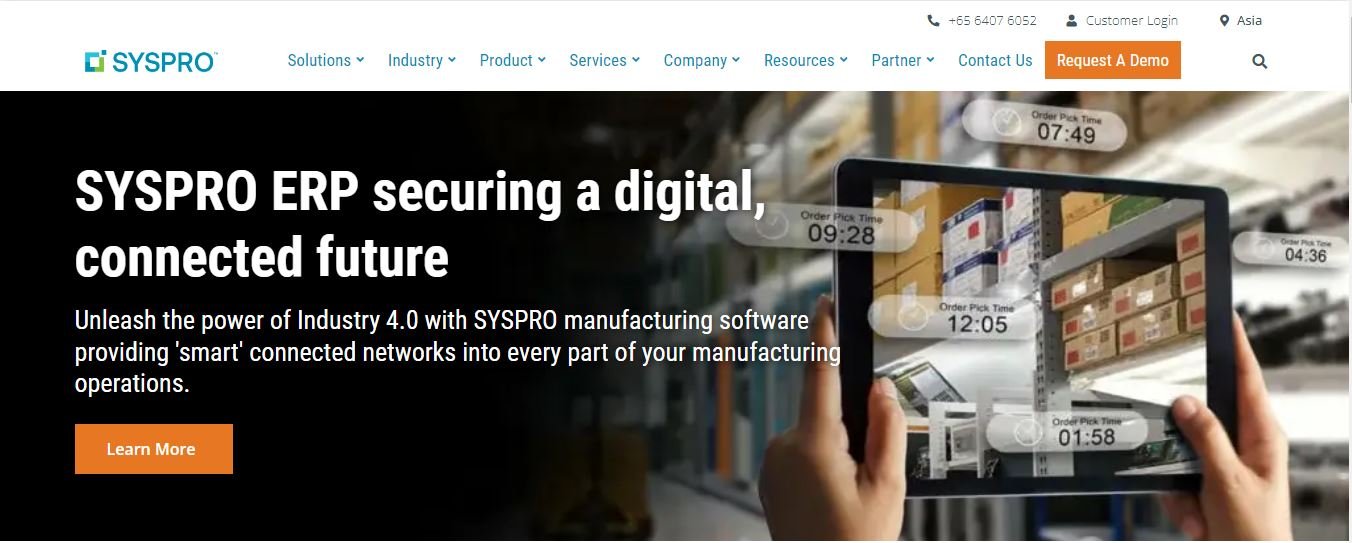 SYSPRO is a data and insight-oriented ERP focusing primarily on financial, warehouse and inventory management modules across your supply chain and business operations.
7. Infor
Infor offers Industry-specific ERP solutions to optimise manufacturing processes, manage consumer demand & control finance services.
8. Odoo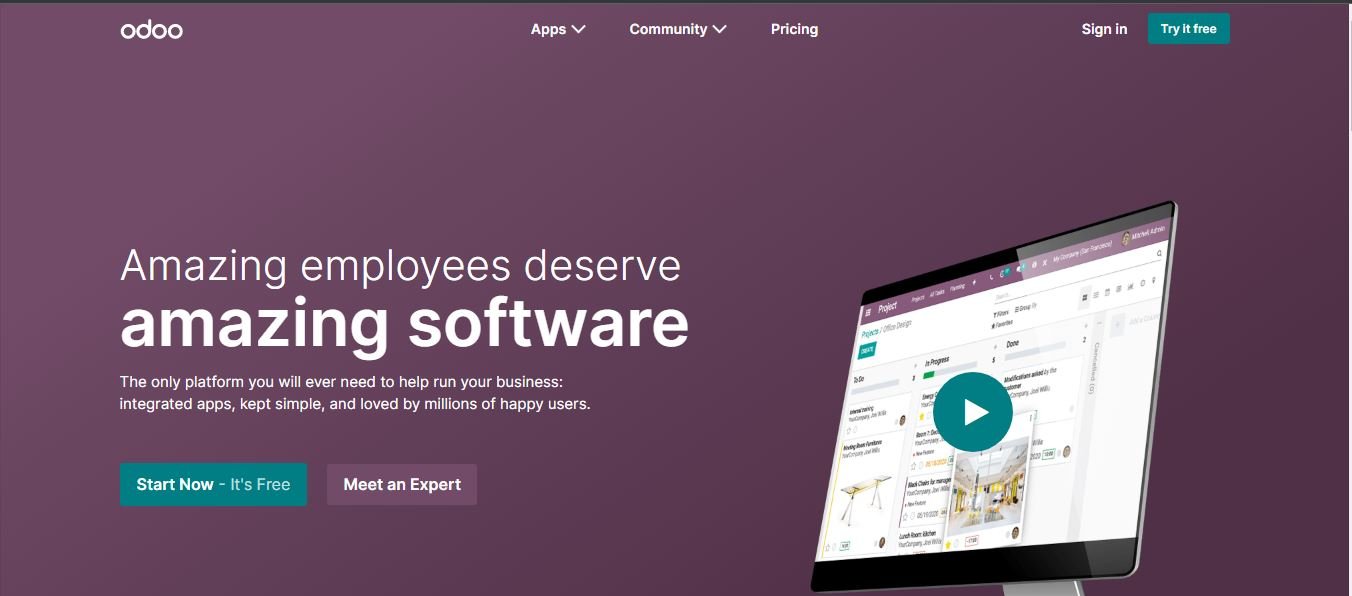 Odoo is an on-premise and SaaS-based business software available as both free/libre version and enterprise version supporting modules like: CRM, e-commerce, inventory and manufacturing.
9. ERPNext
ERPNext is a MariaDB and Python framework-based ERP available as open-source software. It supports major modules of ERP and CRM. It also supports various API integrations like Paypal, Shopify, WooCommerce, etc.
10. Epicor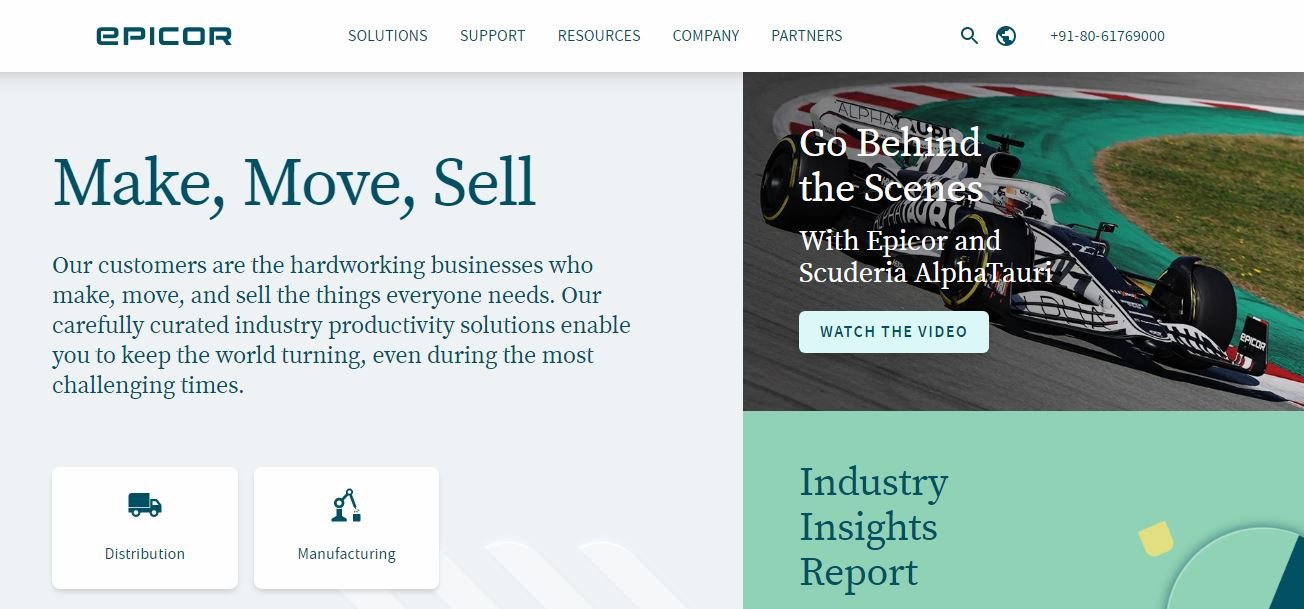 Epicor, founded in 1972, is one of the leading ERP services in the USA, providing both on-premise and cloud solutions in modules like CRM, SCM, HCM and ERP.
11. Deltek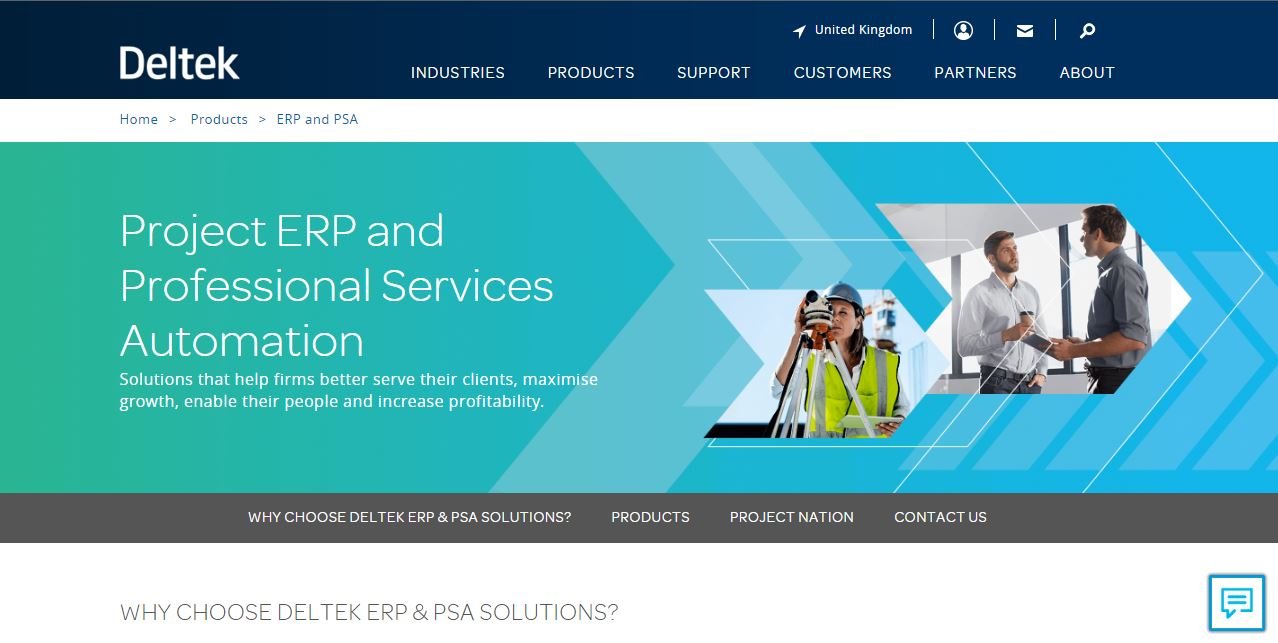 Deltek's Enterprise Resource Planning (ERP) solutions provide services to automate and streamline the core process of business. It has the following three major products:
Deltek Maconomy for Commercial Enterprise
Deltek Vantagepoint for A&E and Consulting
Deltek Workbook for Agencies
12. QAD ERP
QAD provides ERP solutions-oriented to manufacturing industries. It has customers across 100 countries and supports modules like Digital Manufacturing, Customer Management, Supplier Management and connected Supply chain.
13. Workday ERP
Workday is a business solution that classifies itself different from conventional ERP software, providing faster, smarter, and more agile solutions. Its major products include Spend Management, Workday Adaptive planning and Financial Management.
14. abas ERP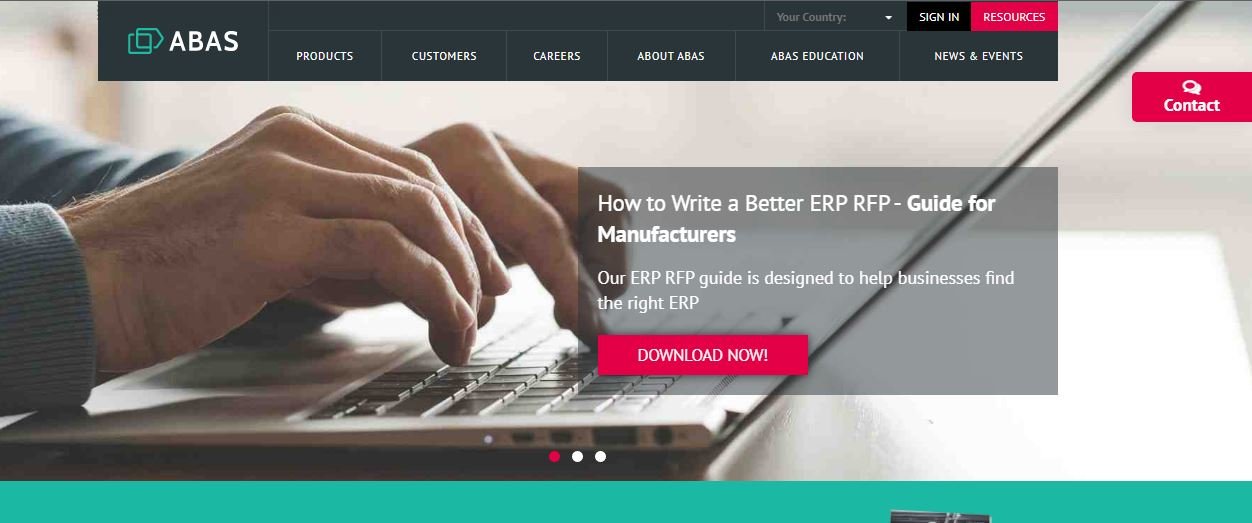 abas ERP is a 1980 based German Enterprise Resource Planning software providing all possible modules. Its major product includes Financial Accounting, Mobile Processes, Production control and Production Planning.
15. Tally ERP
Tally is an Indian company providing various solutions, including ERP and focused mainly on small and medium businesses (SMBs). Its latest ERP solution is Tally ERP 9.
Conclusion
This article has discussed the top 15 best ERP software solutions available in the market in 2022. Now, you might have better insights and the right options to choose from. If we missed any solution you think should be part of this list, kindly let us know in the comments below.