Introduction
Are you seeking ways to boost your SEO ranking, visibility, and conversions? A web crawler tool is required for this.
A web crawler is computer software that searches the Internet for information.
Internet web-crawling technologies include web spiders, web data extraction applications, and website scraping software.
A spider bot, or a spider, is another name for it.
We'll look at several free web crawler tools that you may download today. For data mining and analysis, web crawler technologies provide a lot of information.
Its principal function is to index Internet web pages.
It can discover serious SEO flaws such as broken links, duplicate content, and missing page titles.
Scraping online data can help your company in several ways.
Top 15 Best Web Crawler Software in 2022
In this article, we will discuss the top 15 best Web Crawler software solutions available in the market in 2022.
OpenSearchServer is a free web crawler with one of the highest user ratings available.
One of the most effective choices.
Advantages of the Open Search Server Web Crawler
The Open Search Server is a free and open-source web crawling and search engine.
It's a convenient and cost-effective one-stop-shop.
Classifications are made automatically.
Shortcomings of the Open Search Server Web Crawler
It has compatibility issues.
It is difficult to use as well.

You may fully extract content from blogs, news, social networking sites, RSS feeds, and ATOM feeds with the Spinn3r web crawler application.
Advantages of Spinn3r Crawler
It comes with a lightning-fast API that takes care of 95% of the indexing.
This web crawling solution has advanced spam protection, which filters spam and incorrect language usage, boosting data security.
The web scraper is constantly scouring the internet for new content from a variety of sources to provide you with up-to-date information.
With the help of a single line of code, Import.io lets you scrape millions of web pages in minutes and create 1000+ APIs based on your needs.
Advantages of Import.io Web Crawler
It may now be controlled programmatically, and data can be automatically retrieved.
With a single click, you may extract data from multiple pages.
It can recognise paginated lists automatically, or you can click the next page.
The authors' experience with UbiCrawler and ten years of research into the problem culminated in BUbiNG, a next-generation web crawler tool.
Advantages of BUbiNG web crawler
A single agent may crawl thousands of pages per second while adhering to rigorous politeness criteria, both host and IP-based.
Unlike past open-source distributed crawlers that relied on batch methodologies, its work distribution is based on modern high-speed protocols to give extremely high throughput.
It detects near-duplicates by using the fingerprint of a stripped page.
GNU Wget is a free-of-cost web crawler tool that is an open-source software application developed in C that allows you to download files through HTTP, HTTPS, FTP, and FTPS.
Advantages of GNU Wget web crawler
The ability to produce NLS-based message files in several languages is one of the most unique features of this application.
REST and RANGE can be used to restart downloads that have been paused.
If necessary, it can also convert absolute links in downloaded documents to relative links.
Webhose.io is a terrific web crawler that allows you to scan data and extract keywords in several languages using a variety of filters from a variety of sources.
Advantages of Webhose.io web crawler
Users can also view prior data in the archive.
Webhose.io's crawling data findings are also available in up to 80 different languages.
All personally identifiable information that has been compromised can be found in one location.
Norconex is a great option for companies seeking an open-source web crawler.
Advantages of Norconex web crawler
This powerful collector can be used or integrated into your application.
It may also steal the prominent image from a page.
Norconex allows you to crawl the content of any website.
Dexi.io is a web crawler tool that allows you to scrape data from any website using your browser.
Advantages of Dexi.io web crawler
Scraping can be done with three different sorts of robots: extractors, crawlers, and pipes.
Delta reports are used to forecast market movements.
Your collected data will be saved on Dexi.io's servers for two weeks before being archived, or you can export the extracted data as JSON or CSV files right away.
Zyte is a cloud-based data extraction tool that helps tens of thousands of developers find important data.
It's also one of the greatest free web crawler applications available.
Advantages of Zyte web crawler
Its open-source visual scraping programme allows users to scrape web pages without learning any coding.
Crawlera, a Zyte-developed complex proxy rotator, enables users to easily scan large or bot-protected sites while avoiding bot countermeasures.
Your web content is delivered on time and in a consistent manner.

As a result, instead of managing proxies, you can concentrate on getting data.
Apache Nutch is without a doubt the best open-source web crawler application available.
Advantages of the Apache Nutch web crawler
It can run on just one machine.
It works better on a Hadoop cluster, though.
The NTLM protocol is used for authentication.
VisualScraper is another great non-coding web scraper for extracting data from the web.
Advantages of the VisualScraper web crawler
It has a straightforward point-and-click user interface.
It also provides internet scraping services such as data dissemination and software extractor development.
It also keeps track of your competitors.
With Visual Scraper, users may schedule their projects to run at a specific time or have the sequence repeated every minute, day, week, month, and year.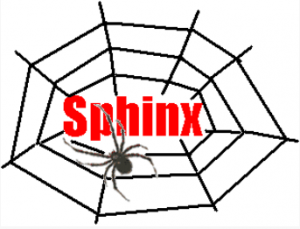 WebSphinx is an excellent free personal web crawler that is easy to set up and use.
The Advantages of WebSphinx Web Crawler
It's intended for advanced web users and Java programmers who want to automatically scan a small area of the Internet.
A Java class library and an interactive programming environment are included in this online data extraction solution.
Pages can be linked together to form a single document that can be viewed or printed.
Shortcomings of the WebSphinx Web Crawler
The OutWit Hub Platform is made up of a kernel with a large library of data recognition and extraction capabilities, on which an infinite number of apps may be built, each exploiting the kernel's capabilities.
Advantages of OutWit Hub
This web crawler application can scan websites and save the information it finds in an accessible format.
It's a versatile harvester with as many functions as possible to meet a variety of needs.
Scrapy is a Python web scraping library that allows you to create scalable web crawlers.
Advantages of Scrapy Web Crawler
It's a Python-based application that runs on Linux, Windows, Mac OS X, and BSD platforms.
Its library gives programmers a ready-to-use structure for creating a web crawler and retrieving massive amounts of data from the web.
Shortcomings of the Scrapy Web Crawler
It apparently has poor scalability.
It isn't aware of data errors.
The finest free web crawler app is Mozenda.
It's a cloud-based self-serve Web scraping program for businesses.
Mozenda has scraped over 7 billion pages and has corporate clients all around the world.
Advantages of Mozenda's Web Crawler
Web scraping technology from Mozenda eliminates the need for scripts and the hiring of engineers.
It increases data collection speed by five times.
Shortcomings of the Mozenda Web Crawler
Only a limited number of services are free of charge.
It has a dynamic interface.
Conclusion
Hopefully, this post is very useful, and you have decided on your preferred free web crawler tool.
Please share your ideas, questions, and suggestions in the comments box below.
You can also recommend missing tools to us.
Tell us what you'd want to learn next.