Introduction
Google Chrome is a web browser created by the company Google. It was built with free software components from Apple WebKit and Mozilla Firefox and was first released in 2008 for Microsoft Windows. It was later ported to Linux, macOS, iOS, and Android, and is now the default browser on all of these platforms. Chrome is a commonly used browser, but it has its own set of problems like every other browser on the planet. However, there is no need to be concerned because most of the problems can be corrected. Your Connection is not private error in Chrome or NET::ERR CERT COMMON NAME INVALID is caused by the secure sockets layer, or SSL error. Websites employ SSL to make all of the data you enter on their pages private and secure. Suppose your Google Chrome browser displays the SSL error NET::ERR CERT DATE INVALID or NET::ERR CERT COMMON NAME INVALID. In that case, it implies your Internet connection or computer is preventing Chrome from loading the page securely and privately. An improper clock setting can also cause it.

If the endpoints' clocks aren't set to nearly the same time, the TLS protocol invalidates the connection. They don't have to agree on the time, but it must be accurate. To help you figure out what this mistake is all about and how to fix it, we've put together a guide with all of the steps you'll need to take in order to fix Your Connection is not Private error in Chrome.
Methods to Fix Your Connection Is Not Private Error in Chrome
Following are the steps to fix "Your Connection is not Private" error in Chrome:
Method 1: Fix the Date & Time of your PC
Step 1: Right-click on the "Time" indicator in the lower right corner of your screen.
Step 2: Verify that both the "Set the time automatically" and "Set the time zone automatically" options are turned off. Select "Change" from the drop-down menu.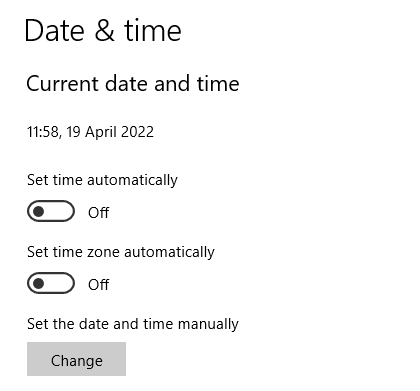 Step 3: Change the date and time by entering the relevant information and clicking Change.
Step 4: Check to see if you can fix Chrome's Your Connection Is Not Private Error. If this doesn't work, enable both the Set Time Zone and Set Date & Time Automatically settings. Your date and time settings will be automatically updated if you have an active internet connection.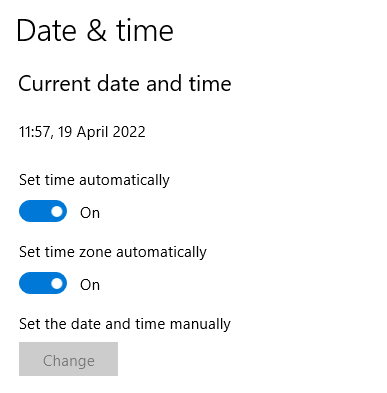 Method 2: Remove Unnecessary Chrome Extensions
Step 1: More Tools can be found by clicking on the menu button. Select Extensions from the More Tools sub-menu.
Step 2: A screen that lists all of the extensions you've installed on your Chrome browser will appear. To turn them off, click the toggle switch next to each one.
Step 3: After you've disabled all of the extensions, restart Chrome and see if you're able to fix Your Connection is Not Private Error.
Step 4: If it does, one of the extensions is to blame for the issue. Turn them on one by one to discover the broken extension, and then uninstall it once you've found it.
Method 3: Clear Chrome Browsing History
Step 1: To open History in Google Chrome, use Ctrl + Shift + Del.
Step 2: Alternatively, pick More Tools from the three-dot icon (Menu), then Clear Browsing Data.
Step 3: Select or uncheck the boxes next to Browsing History, Cookies, and Other Site Data, as well as Cached Images and Files.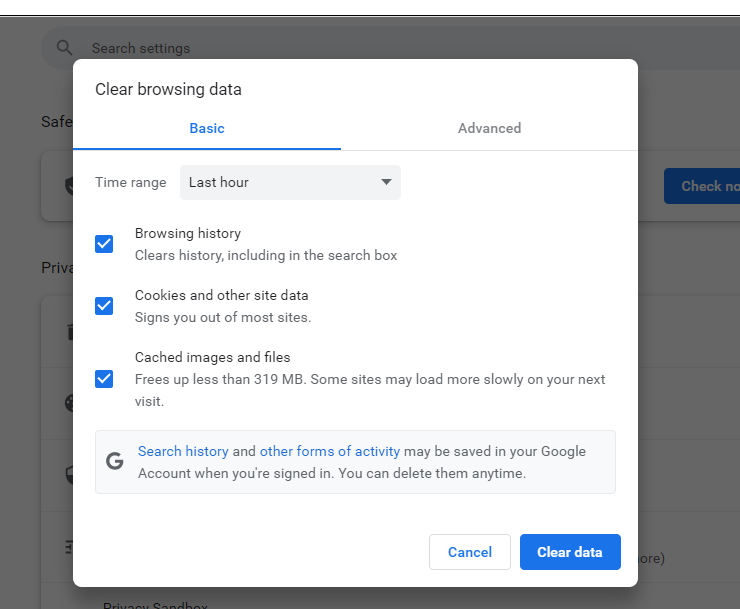 Step 4: Select all time from the drop-down box next to Time Range.
Step 5: Finally, select Clear Data from the drop-down menu.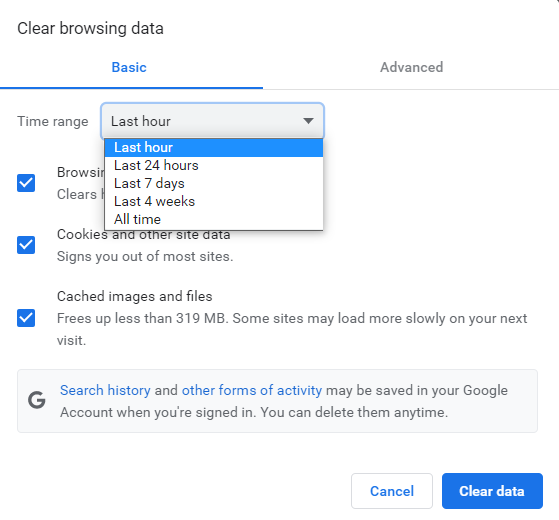 Step 6: Restart your computer after closing your browser.
Restart your browser to see if the problem has been resolved. Try the next technique if you get the Your Connection Is Not Private Error in Chrome.
Method 4: Clear SSL Certificate Cache
Step 1: To launch Internet Properties, press Windows Key + R, then type "inetcpl.cpl" and press Enter.
Step 2: Go to the Content tab, select Clear SSL status, and then click OK.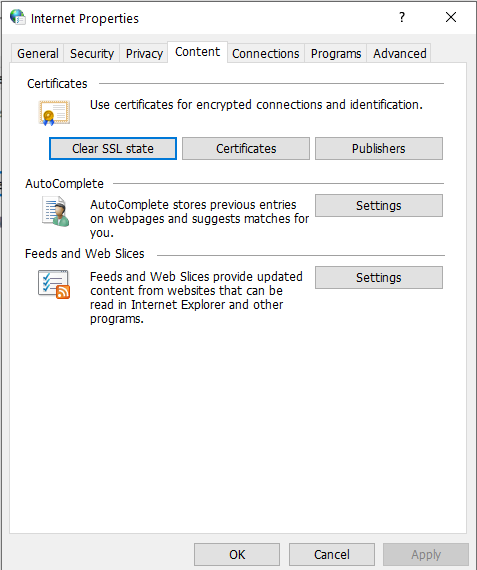 Step 3: Next, click Apply, then OK.
Step 4: To save your changes, restart your computer.
Method 5: Ignoring the error and proceeding to the website
Go to the webpage that is causing the problem in Google Chrome.
To begin, select "Advanced" from the drop-down menu.  Select "Proceed to www.google.com (unsafe)" after that. Now, you will be able to access the website this way, but it is not recommended because the
connection will not be secure.
Method 6: Turning off SSL or HTTPS scanning in Antivirus software
Go to the settings section of your antivirus software and turn off the Scan SSL option.
Restarting your computer may assist you in fixing your connection is not a private error in Chrome.
Method 7: Use Chrome Cleanup Tool
Cleaning the cache data assists in troubleshooting enhances web page loading times, and boosts your computer's efficiency. The cache can cause issues with the view if the browser does not load the site's current version, even if the site has changed since the last visit.
The cache on your Android phone is a collection of tiny data files that your apps and web browser use to improve efficiency. On the other hand, cache files might become corrupted or overloaded, resulting in performance difficulties.
Although the cache does not need to be cleaned regularly, doing so can be beneficial.
The official Google Chrome Cleanup Tool assists in scanning and removing applications that may cause issues with Chrome, such as crashes, strange startup pages or toolbars, unwanted adverts that won't go away, or generally altering your surfing experience.
Conclusion
There are several possible causes for this problem in Chrome. We've attempted to include the most common reasons and solutions to this problem in this article. Hopefully, this guide has assisted you in resolving your issue. And, now you would be able to use Google Chrome without any issues if you get the "Your Connection Is Not Private" error.
Please leave them in the comments section if you have any further questions.