Introduction
The majority of social networking platforms provide a polling option. A poll is a fun way to interact with the people you're connected with on social media. This poll function is very popular on Instagram, where you can easily poll your followers on your stories. A poll is a type of question that you may ask your followers and give them several options to choose from. Instagram, on the other hand, includes an in-built poll option, whilst Snapchat does not. If you're wondering how to make a poll on Snapchat, we've put together a quick guide to help you get to do a poll on Snapchat.
Steps To Do A Poll On Snapchat
Step 1: Go to pollsgo website. Select the language. Give your poll a name. Click on get started.
Step 2: Now select a category you want to ask a question of. After selecting a category, you will get a set of pre-framed questions in each category. You can choose the question or add your question if you have selected that category.
Step 3: Now, if you want to add more than a single question then click on add more questions to your poll otherwise click on done adding questions.
Step 4: Now, share the link to your Snapchat. Or, Copy the link.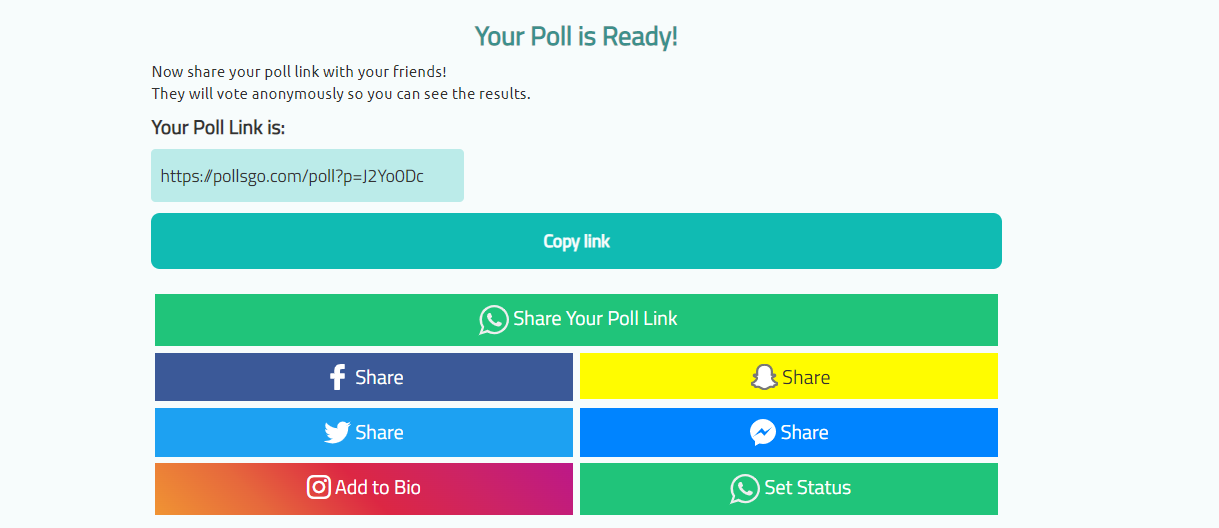 Step 5: Open your Snapchat. Click on the link icon and add your link.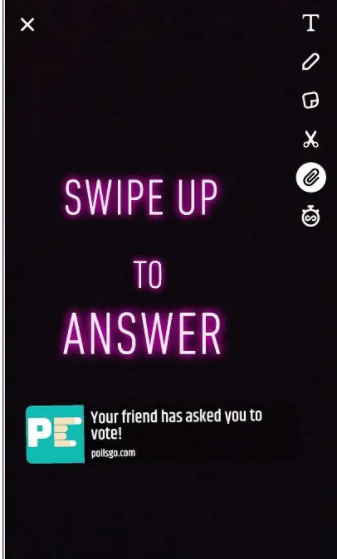 Step 6: Now, to check the results go to the home page and click on the view results of polls created by you.

Conclusion
In this article, we have outlined all the steps in order to do a poll on your Snapchat. If you're looking to do a poll anonymously then you need to install LMK: anonymous poll app. If you have any other queries or suggestions let us know in the comment area.