Introduction
As we utilize the free audio editor for audio editing, trimming, recordings, audio production, podcasts, and data compression, there are a few crucial things to keep in mind.
Audio files that have been compressed can save space and are simply transferrable over the internet.
We'll go through how online audio editors function and how useful they are for adjusting audio files.
Top 15 Best Online Audio Editing Tools in 2022
In this article, we have highlighted the 15 best online Audio Editors in 2022: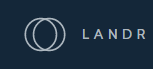 As they primarily sequence pre-set samples, most internet beat makers no longer qualify as audio editors.
The LANDR Creator stands apart from the rest by allowing you to mix and match up to eight genuine audio samples from LANDR's vast sample library.
Furthermore, Creator will time stretch and pitch shift any audio sample into any defined BPM or key, allowing you to hear how any sample sounds when mixed with others regardless of key or speed.
You can use the MP3 Cutter program for editing and making your audio and ringtones.
You can make ringtones, alarm tones, and notification sounds in addition to ringtones.
This application also supports MP3, AMR, and more formats.
Try this fantastic app for your Android phone, and you will not be disappointed.

TwistedWave's Audio Editor platform isn't the most elegant, but it is one of the most user-friendly.
It's perfect for capturing and editing ideas on your phone.
You won't have to download anything because the platform automatically stores and processes them on your Google Drive.
TwistedWave has a free and paid tier, with the free tier allowing you to modify files up to five minutes in length.

This open-source platform is completely free, simple to use, and packed with useful features.
It has a lot of production effects and a lot of sampling rates.
You'll find everything you need to intuitively create and experiment here.

Audio Trimmer was created with the goal of making music and audio production as simple as possible.
It's completely free to use, and it's designed to make editing sessions go as quickly as possible.
There's also a cool online ringtone option.

This online audio editor comes with a ton of great features.
The Bear Audio Tool is a fantastic tool for music production, including everything from pitch effects to YouTube output choices.
There's even a collection of royalty-free music and sound effects to peruse.

This free audio editor lacks the fancy production assets that some of the others on this list provide.
It is, nevertheless, quite simple to use and effective at merging audio streams.
It is a straightforward editing platform that supports over 300 audio formats.
The Audio Joiner isn't the best tool for learning about intricate music creation, but it's wonderful for collecting and combining ideas.

Soundtrap is the first music-focused online audio editor, with all the essentials you'll need to record and compose.
This software is simple to use and has excellent collaboration capabilities.
However, if you want to use this fantastic site, you'll have to pay a small monthly fee.

The Audio Tool is an excellent tool for electronic music makers, featuring over 250,000 samples and 50,000 device presets.
This stylish, modular-based framework is completely free to use.
This audio editing software also has a sizable creative community.
Bandlab is a one-of-a-kind online audio editor as it allows you to connect instruments to mobile devices.
It's completely free, has a vibrant creative community, and has amazing collaborative tools.
Bandlab can even be utilised in the classroom for music teaching.

This slick online audio editor is made for making music on the fly.
The ability to transform vocals into MIDI data is something entirely unique that you'll find here.
While Amped is free to use, paying for the premium subscription unlocks additional features and effects.

If you have an active internet connection and an updated browser, you may use Media.io to trim and chop music on your iPhone, Android, Mac, or Windows device.
All audio formats, including MP3, MP2, M4R, M4A, OGG, and others, can be trimmed and chopped.
Users can either enter the new audio duration or trim audio by waveform.
The following are its primary characteristics.
Waveform-based audio trimming
It is compatible with all audio formats.
Audio clips can be split and deleted.

With the Apowersoft Free Online Audio Editor, editing audio has never been easier.
You only need to download a launcher and then use one click to access the Apowersoft online audio editor.
Apowersoft's features include.
There are no hidden fees.
A free audio editing tool

You may record your voice or music in 100 different formats with a bit rate of up to 320kbps and a sampling rate of up to 48000 Hz using Voice PRO. With the help of this application, the audio file can be encoded in 8 or 16 bytes and registered in Mono or Stereo formats.
It allows backup and restores of recording files from cloud services like Google Drive, Dropbox, etc.,
It also helps to add real-time background music to your recordings, mix and merge recordings in any format.

Mstudio is also a very good audio editor and converter.
It allows you to record, edit, mix, merge, extract, and convert audio files.
Advanced capabilities such as tempo shift, pitch modification, grumbling, and omitting are also included.
You may edit existing video clips to remove audio, amplify them, and even convert them to play audio backwards.
Conclusion
So, these are the top online audio editing tools that you should check out if you want to use some incredible editing tools.
Some tools are only available online, and to use some of them, you will need to download them to access the online features, or you can add a chrome or browser extension to use them.