Introduction
Managing any type of risk, whether personal or professional, Risk management is a necessity in life, and this post will focus on risk management and helpful tools.
And, yes, we will talk about risk management in the context of only professional life.
So, what exactly is a risk?
This is a future event that could have an impact on the project's planning, tasks, and goals.
The project's influence can be positive or harmful.
Several risk management tools on the market can assist you in organizing and speeding up your management process.
Top 15 Best Risk Management Tools in 2022
In this article, we have outlined the 15 best risk management tools in 2022: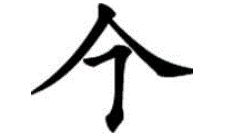 A1 Tracker provides a web-based UI that is capable of recording and managing risks in a project. It creates user-friendly products with excellent customer service.
Customer service is excellent, and it is one of the key reasons for the company's success.
The software can only be used to its full potential by professional users, and learning this application is not simple.

iTrak is a system for incident reporting and risk management developed by iView Systems.
The system is controlled and manipulable based on security codes, which increases the product's availability and flexibility.
The key features of iTrak are alerts, notifications, reports, and the admin interface, among others.

When it comes to risk management, this is one of the most diverse and often utilized applications.
Risk Assessment with Treatment and Business Continuity Manager are all included in this bundle.
This is ISO 27001 certified, and as a result, the threat library is enormous.

Isometrix is a cloud-based tool.
It is basically for big or mid-sized businesses like food and retail, civil/construction, mining, and other industries.
Food safety, occupational health, compliance management, enterprise risk, environmental sustainability, and other solutions are included in the bundle.
Sword Active Desk's Active Risk Manager, also called ARM, is a web-based solution.
Risks can be recorded with the help of this tool.
It also helps in the analysis and mitigation of risks.

It is also one of the well-known risk management software. It enables the inspection of data in an automated manner.
The information gathered is then examined, controlled, and registered to reduce the risk.
Paper, browsers, and apps are all compatible with data entry.

It is a quality management system that runs on an automatic basis.
It can enable access to data from anywhere in the world because it is cloud-based.
The learning curve is quite modest.

Enablon has been referred to as one of the most widely used and successful risk management systems in recent years.
The risk management tracking is thorough, and it may be done from the top down or from the bottom up.
Enablon allows the user to detect risks, document them, and then analyze them.
JIRA is a commercial software tool for tracking and organizing team issues, as well as prioritizing and updating project issues.
It's also one of the greatest bug-tracking and risk management applications.
It's an application for programmers that work in conjunction with code development environments.
It is not limited to the software business because of its capacity to track any type of issue.
It's perfect for applications that require a lot of flexibility.
ClickUp is one of the best free risk management solutions available, offering a wide range of customization options, including the ability to create custom views.
This project management software enables for an extensive time and task management, as well as cooperation across business groups.
Task comments can be assigned and resolved using this software.
It simplifies the process of determining career goals.
It has many templates from which to choose.
You can easily search and filter for a specific assignment.

SpiraTeam is an all-in-one application lifecycle management (ALM) and risk management system.
It's also one of the greatest free risk management programs available.
It provides fully customizable incident fields, such as statuses, priorities, defects kinds, and severity levels.
SpiraTeam's built-in end-to-end traceability allows you to manage the entire testing process, from requirements through tests, problems, and issues.
It comes with the following features out of the box.
It allows for the automatic generation of new incidents while the test script is running.

Userback is a web-based visual issue reporting and feedback tool.
It is another excellent free risk management program.
It's the most efficient approach for consumers and software developers to report bugs on any website or program.
It allows you and your users to graphically report bugs.
Its sketching, annotating, and video-recording features are simple to use.
Collect visual and contextual problem reports quickly to help with issue reproduction and resolution.
User back saves annotated screenshots, video recordings, console logs, browser data, custom data, and other things automatically.
For agencies and software development teams, Marker.io is a visual bug reporting solution.
Simply install the website widget and collect feedback in your choice project management platform, such as Jira, Trello, Asana, GitHub, ClickUp, and others, with photographs, annotations, and technical meta-data.
It includes a website widget.
It allows you to take screenshots and post comments.

Monday is also a great risk management application that allows you to keep track of issues and manage your team all in one spot.
It has a user-customizable dashboard that simplifies data visualization.
You can work cooperatively with others.
It can automate your daily tasks.
Mailchimp, Google Calendar, Gmail, and other services are all linked.

Smartsheet is a risk management tool that works like a spreadsheet for corporations with a lot of projects.
In Smartsheet, simple rules can be utilized to automate processes.
For team and project administration, it includes security, user management, and single sign-on capabilities.
It aids in the management of processes as well as the enhancement of teamwork.
Custom solution creation is available to meet your specific needs.
It comes with customizable templates.
Connects to your company's surroundings in a smooth manner.
Conclusion
So, there you have it: the best risk management tools. Depending on the industry, consumption, and operations, this can vary.
Let us know what works best for you and why!
Please let us know which risk management tools you find to be the best by leaving a comment below.