Introduction
The use of desktop computers, laptop computers, mobile phones, and tablets has become second nature.
Can you think of someone who does not use or own one of these gadgets?
You can't do it. No one is capable.
The essential thing to remember is that without the operating system software, all these gadgets are useless.
The sort of software loaded on all the devices mentioned above determines how well they work.
Whether you're surfing the web, editing a video, creating a work of art, or performing any other task, the operating system is critical.
Consider what would happen if the installed software became corrupted or if malicious software or malware were to be downloaded onto the device.
What is going to happen now?
Please, God, do not let this happen!
The system will crash if this happens, and all of your hard work will be for naught.
As a result, malware is also a software program with criminal or dangerous intent.
Many antivirus software programs are available to assist in preventing this.
Top 15 Best Malware Removal Tools in 2022
In this article, we will discuss the top 15 best Malware removal tools available in the market in 2022.
For the following reasons, Malwarebytes serves as a centralized management system and is widely regarded as the most effective malware eradication solution:
It serves as a modem, hub, or bridge between devices, allowing for back-and-forth communication.
It offers a warning about any looming threat.
It detects malware on a Windows PC in real-time.
It allows you to disable notifications while viewing a movie or playing video games.
It safeguards Android and iOS devices.
It guards against phishing attacks on Chromebooks.
Hitchhikers are detected and removed.

Avira is a virus scanner that is widely regarded as one of the best free malware removal tools and applications available.
It prevents viruses, malware, and spyware from infecting your device.
It can track over 350,000 threats.
It monitors for threats and viruses in real-time and eliminates them regularly.
It monitors the contents of your e-mail account.
It generates a list of all the apps that request access to your personal information and sensitive data.
Avira analyses your device's memory storage for undesirable files and deletes them.

Due to the obvious factors listed below, Avast free malware removal software deserves to be included in the list of Best Free Malware Removal Tools:
It protects your device from not only viruses but also malware threats.
In real-time, it scans for and removes threats and infections.
Its sandbox feature scans the internet for harmful malware and suspicious apps before downloading or installing them on your device.
It also scans the web for malware-infected links and defends against them.
In addition, it scans your Wi-Fi network for infections and alerts you to suspicious browser add-ons and settings.
The award-winning anti-malware and anti-virus software Bitdefender's free edition is worth a try for the following reasons:
It immediately starts to work, scanning for system flaws and identifying threats in real-time.
This fantastic solution for Windows PCs provides total protection against viruses and malware.
Before downloading anything onto your computer, it scans for network dangers and safeguards you against malware-infected URLs on the internet.
Bitdefender also allows for immediate boot screening once your device is turned on.

McAfee's free malware removal program is ranked among the finest malware cleanup software because:
It protects all your internet-connected devices from various forms of malware and viruses right away.
It allows parents to limit access to content from the Google Play Store based on their child's age and maturity level.
It allows you to use the VPN service indefinitely.
This application monitors and prevents data theft by establishing a system firewall.
It guards against the invasion of privacy and thwarts hackers and attackers.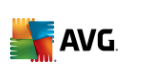 For the obvious reasons given below, AVG's easy, multi-featured, all-in-one anti-malware solution is rated as one of the best malware removal tools:
It includes a user-friendly dashboard that is simple to operate.
It allows you to scan your PC from your phone.
It guards against suspicious URLs that could download untrustworthy software from the internet.
You can shape it to your preferences and requirements because it is highly configurable.
AVG's firewall protection allows you to encrypt your data.
It offers real-time malware protection based on artificial intelligence.

Kaspersky software is an example of malware protection software that is suitable for both novices and professionals.
This is due to the following reasons:
Most independent test laboratories throughout the world rated it as a near-perfect, best-performing security product.
It has a well-designed user interface that makes it simple to use.
It comes with a lot of on-screen instructions that make things a lot easier for newcomers.
This creates a more welcoming environment in which to learn about the software.
Kaspersky has a fantastic and intelligent online filtering system that detects, blocks, and deletes hazardous threats and URLs.
HitmanPro is the way to go if your device has been infected with malicious software.
Based on its solid foundation, it is regarded as a very powerful diagnostic tool:
Note: Their parent company, Sophos, offers an alternative product called Sophos Home for Mac users.
This lightweight, 10MB+ software can be downloaded and run without the need for installation.
Before starting an operating system, this software does a deep scan.
Rather than just looking for malware, it goes out of its way to look for Trojan horse software.
It also allows for rapid scanning of only the contaminated portion of the system after it has been repaired.
It periodically cleans and fixes your gadget.
HitmanPro protects your personal information and maintains your PC free of unwanted apps and toolbars.

The Advanced System Protector stands on its own in this list of the finest free virus removal tools and software for the following reasons:
By removing browsing history and browser cookies, it ensures complete privacy.
It protects you from malicious applications and toolbars.
Quick, deep, and custom scans are available from ASP, depending on the user's needs and convenience.
It maintains itself up to date on a regular basis.
It detects and eliminates all advertising and interruptions.
Unwanted toolbars and harmful programs are not only detected but also removed.
Keyloggers, or activity-monitoring software tools, are also blocked.
For the following reasons: Malwarefox, as the name implies, is a free malware removal tool and software that has risen to the top of the best free malware removal tool and software list:
Its Rootkit Removal application disables back-door access to RootKit, a collection of malicious software that can access areas of your PC that are ordinarily inaccessible.
For a fortnight, its user-friendly interface gives security 24 hours a day, seven days a week.
After that, you'll need to upgrade to the premium version to get a year's worth of protection.
This programme is hassle-free and simple to set up.
It is a lightweight application that does not take up unnecessary memory on your computer.
For the following reasons: Malware Hunter is an award-winning program. It is one of the top free malware removal tools.
It allows you to perform quick, complete, and personalized scans on your computer.
It provides real-time, auto-updating capabilities, ensuring that your PCs and smartphones are secure and up to date.
This program creates a detailed report on all infected and scanned files.
It can recognize over 600 different types of ransomware based on filenames, ransom note names, e-mail addresses, bitcoin addresses, and other factors.
It also tells you how long the scan will take and gives you a detailed list of the issues that have been resolved once the scan is finished.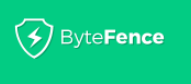 Due to the obvious following features, Bytefence has established itself as one of the top free malware removal applications on the market:
It protects against malicious software. 24 hours a day, 7 days a week, all year.
With just one click of the mouse, you can scan all of your PCs, smartphones, and other network-connected devices.
ByteFence offers a fast and secure browsing experience to its users.
It not only detects and removes malware, but also Trojans, worms, spyware, and adware from all your devices.

TotalAV Antivirus is a free malware removal solution that offers full protection for all of your home devices in a single, user-friendly desktop and smartphone app.
Real-time protection for anti-malware, anti-ransomware, anti-spyware, and anti-adware is offered.
Its Remote Firewall gives you remote access to your devices.
It includes anti-virus protection that is updated in real-time.
It also secured Password Vault for storing all your passwords.
It helps you get rid of viruses, trojans, and malware.

Another excellent free malware removal tool for Windows 10 is Restoro.
It's a free virus removal tool that's easy to use and uses innovative technologies to protect and restore any PC to its original state.
It replaces windows that are broken or missing with new ones.
It aids in the detection of potentially malicious applications before they cause harm to your computer.
It aids in the protection of your computer by removing malware.
It can also be used to eliminate infection threats.

Outbyte PC Repair is a PC optimizer and window repair program that gives you a quick overview of your computer's performance.
It assists in detecting and resolving performance issues that may be causing your computer harm.
It can detect and erase any no longer used temporary or cached files.
It helps you assign CPU processing time to specific programs.
It gives you more control over the privacy of your data by allowing you to disable Windows telemetry capabilities.
Conclusion
Hopefully, this tutorial was useful, and you are now able to make an informed choice from the list of the best free malware removal for Windows 10 that has been provided.
Please leave your questions/suggestions in the space below.